I found this pillowcase on sale at the thrift store for 50 cents. I love the pasely band at the bottom and it's really soft, so I thought I'd give the pillowcase skirt thing an attempt.
It could probably use some shaping and a zipper, but I knew if I got too ambitious I'd never finish, so I went the easy way and spent an hour in front of the TV sewing it folded over some elastic. It think it's more comfortable this way but not as flattering.
Here's it is. I didn't take a before picture, because, well, we all know what a pillowcase looks like, right?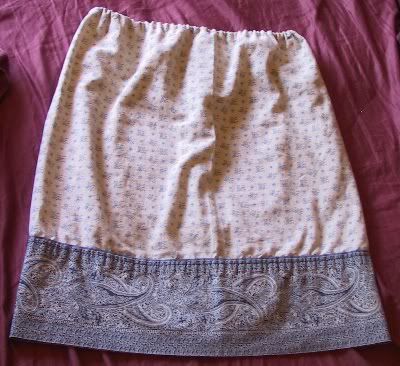 And here is a modeled shot. I got the shirt to go with it at the same thrift store for $2. Nothing like a $2.50 outfit!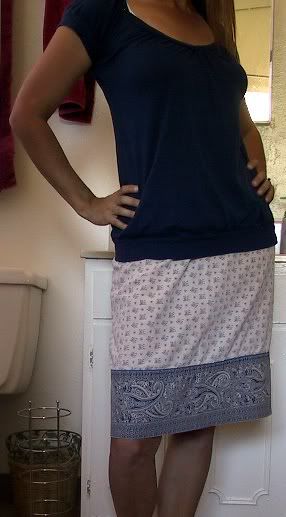 What do you think? Any comments welcome!