My boyfriend wanted me to make him "a hat with ear flaps" so I whipped up this creation: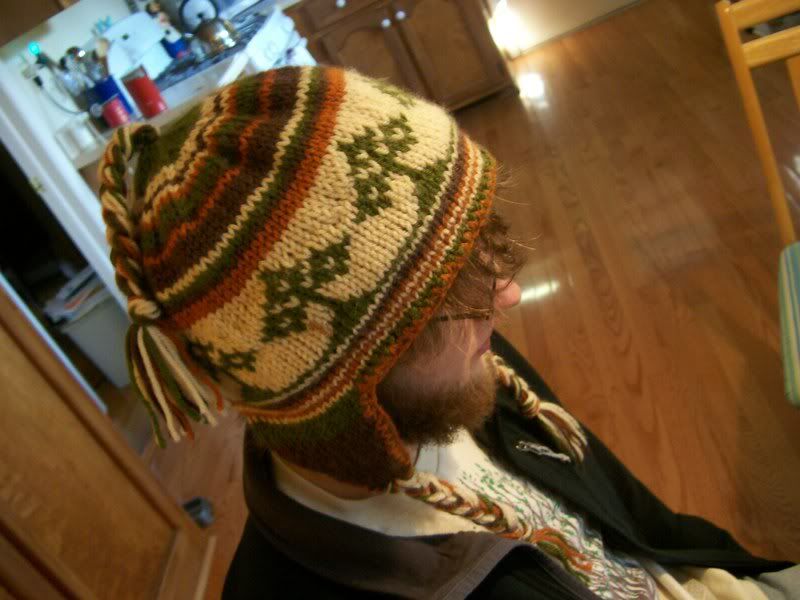 He's very outdoorsy and I wanted to make him something that really matched his personality and so I found a tree chart and chose four colors and went from there.
There was no pattern other than the tree chart and I just kind of placed colors as I went.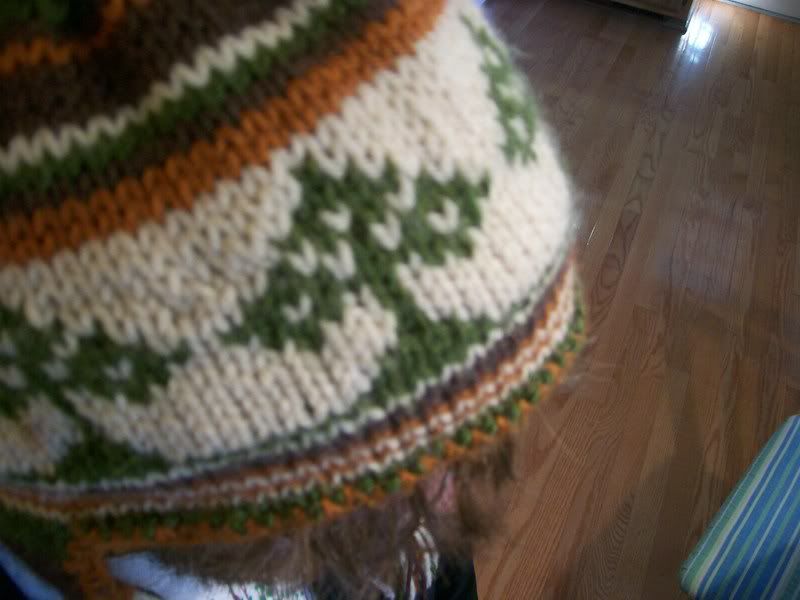 Tree pattern!
He wanted it to be super warm so I put a lining around the inside. It reads "Tyler's Winter Cap"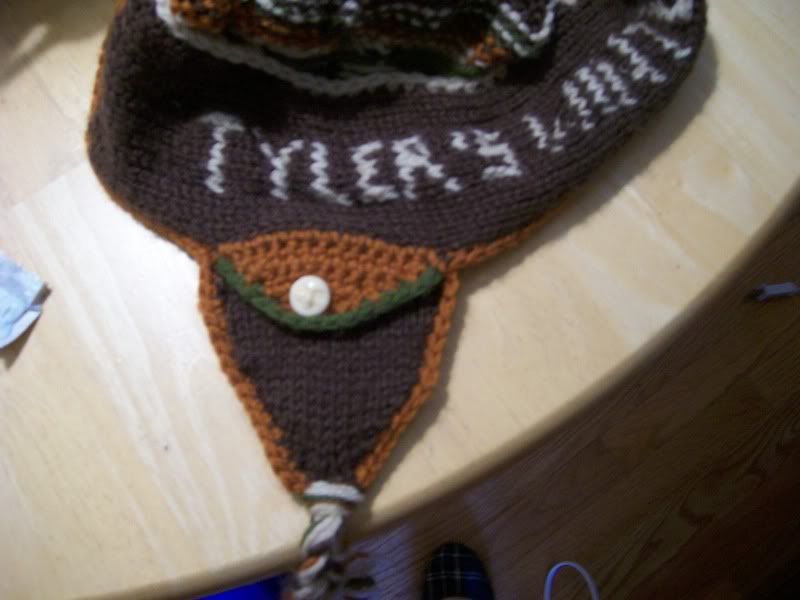 He also requested a secret pocket so that's shown in the picture above on the ear flap.
He loves, loves, loves it. So I am happy. Comments = love
***EDIT***
Some people wanted to know a little more about how I made this hat soo.. here it is!
I basically went to the craft store and chose four colors that I thought would look nice together and then went home and drew up a little picture to think about colors and such. I had the tree chart from the book
Knit Hats!
and i knew i wanted to include that.
I started by making the ear flaps. I knitted two ear flaps and then cast on a LARGE amount of stitches (BF has a large melon) and as i cast on i placed the ear flaps where i thought they should go and knitted them into place as i cast on.
From there i pretty much just chose colors that i thought would look nice and worked in the colors as long as I thought i should.. just kind of felt my way through it...
I knitted the inside of the hat as a strip and used some kind of ghetto intarsia methods to write "Tyler's winter hat."
I crocheted the intarsia strip on by crocheting around the outisde of the hat using a slip stitch.
To make the "secret" pocket I knitted two more identical ear flaps and then crocheted them to the hat when i lined the outside using slip stitch. Then I crocheted the little pocket flap on and added a button.
THE HARDEST PART by far was crocheting the top of the intarsia strip to the hat without it showing on the outside that I had done so. it took me forever.
the dangly parts i just braided together and attatched. yay!
Here's some pictures that I didn't originally include: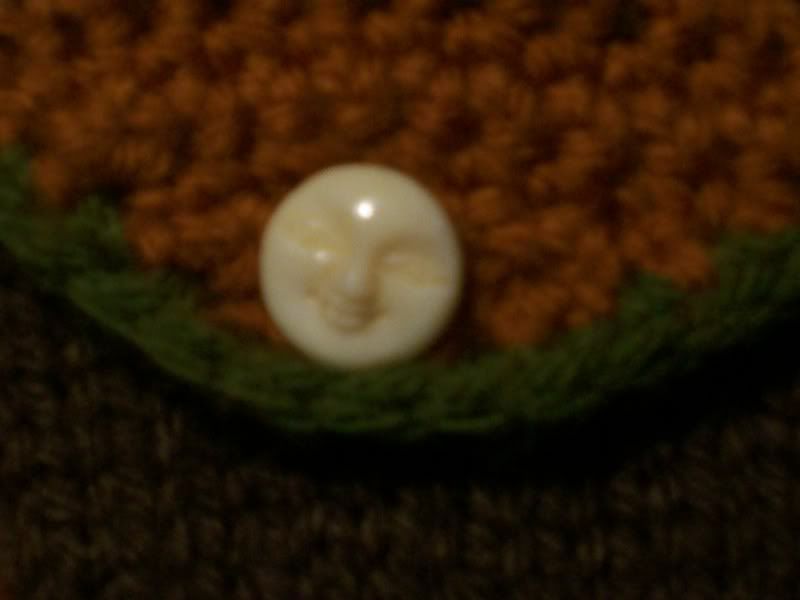 A close up of the button that's on it. You can't really tell how cute it is and i wanted everyone to see it.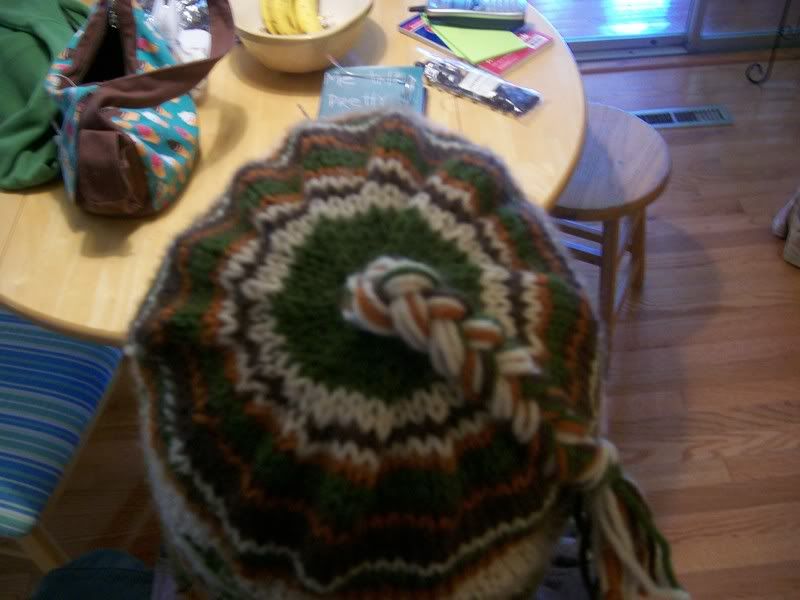 this is the top
that's it! <3