So i decided for my Brother's 21st i would make his cake.
As he is an American Football player, i decided to base his cake on that theme.
Introducing the American Football Pitch cake.
Top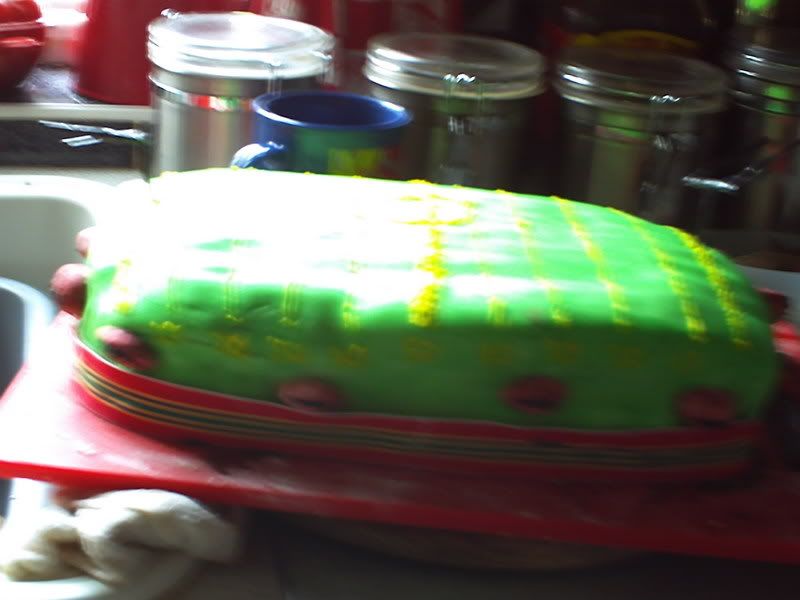 Side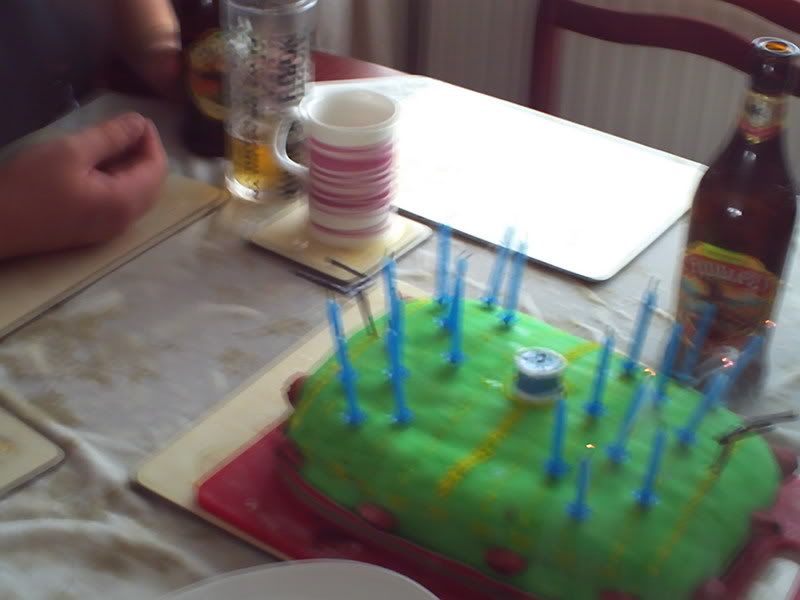 With Candles
It's just a basic sponge cake with jam and cream in the middle.
I brushed green food colouring over ready-to-roll icing.
Then i paint on the lines with icing in a tube.
I attached icing footballs to the side using more icing.
The posts are made from cocktail stick covered in duct tape.
He loved it!
Comments appreciated!
Thank you.
xox