So, I'm not a Twilight fan. In fact, I kinda talk a lot of smack about Twilight (I read Dracula when I was 9, so I'm a vamp traditionalist). However... I like being ridiculous, and I like glitter, and somehow the other day I snapped in fangs and improv'd my understanding of the series ('HELLO I AM EDWARD CULLEN. I PLAY BASEBALL. I WILL NEVER HURT YOU, BELLA. I WILL GET YOU VAMPIRE PREGNANT,' essentially...) and it just occurred to me that, well...WHY NOT? I'll do a more gory, complicated costume for Halloween night, but for wandering around at school, being Edward might be great fun.
I have fangs and hair I can spike up. What else do I need? Sparkly body sheen, I guess...if anyone has any recs. And, I don't know, what would look distinctively Edward? Again, I haven't read the books, so I don't know any details.
Mostly I want suggestions for cheesy Edward specific pick up lines. I will deliver them all with a straight (and awkwardly seductive?!) face, I promise.
Here's me: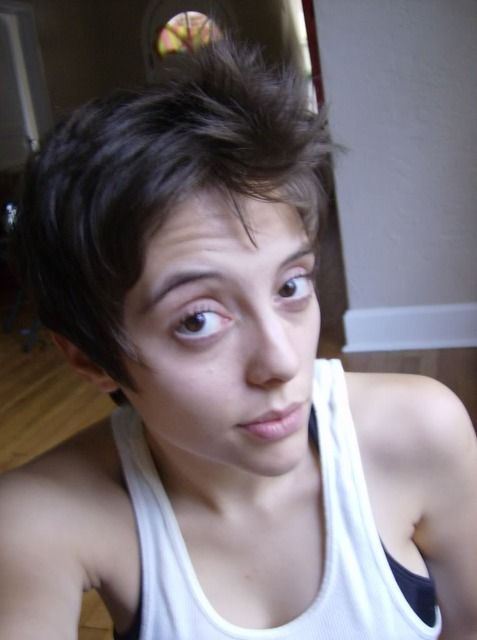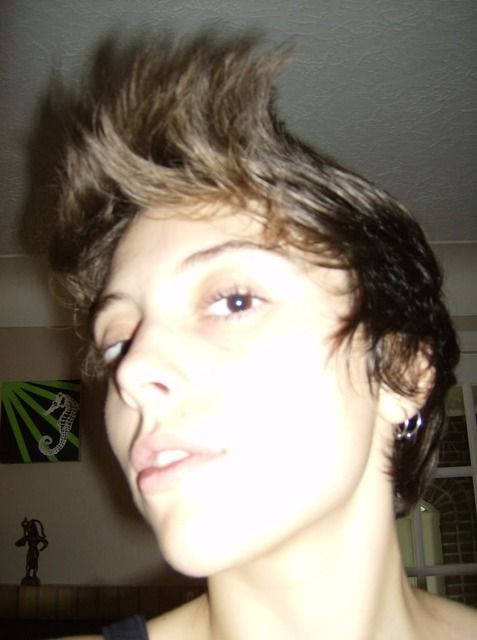 My hair is a biiit longer now, but I think I can still get it to go into the right shape. Obviously it isn't in either of those, but I've never tried it.