I made this necklace recently for a swap that I was in. She liked pink and black, so I made a choker with some typewriter keys that I had and some pink glass and crystal beads. I think it turned out rather nice.
close-up pic of the necklace for detail:
and a pic of me "trying the necklace out" (sorry for the fuzziness).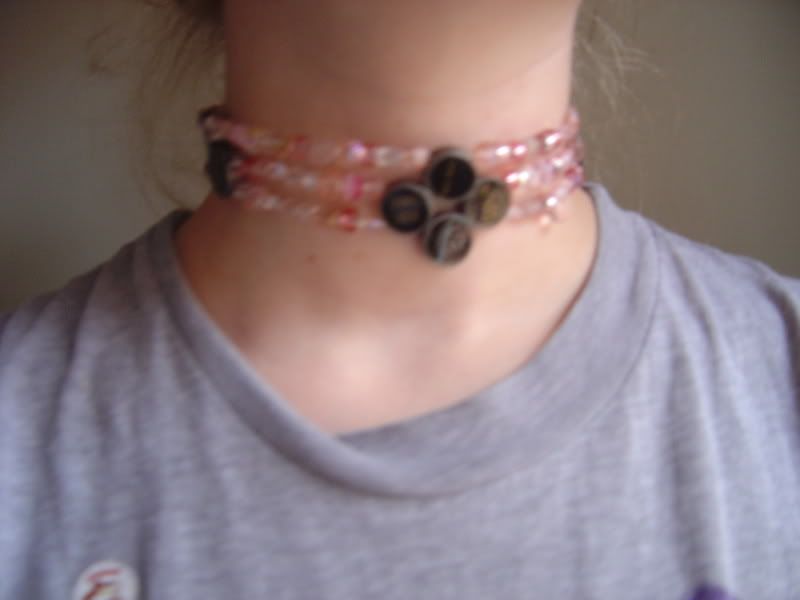 Here's the gallery if you want to check out the rest of the stuff:
https://www.craftster.org/forum/index.php?topic=130702.50