Ok, here's the pics of the package that Mamapeanut sent me.
First of all, she made these awesome slippers!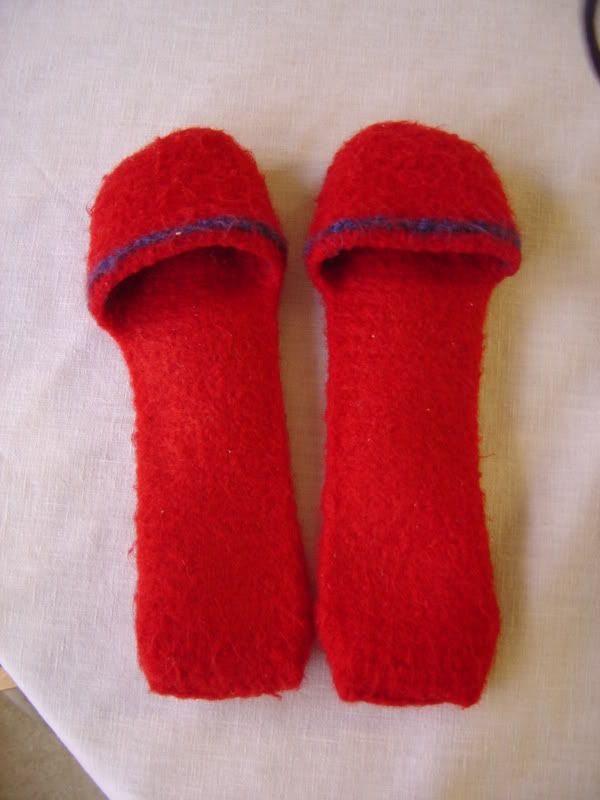 They were a little tight at first, but they fit better now with some stretching.
And then, she made some soap (honey and oatmeal, I can't wait to try it!) and a felted clutch that is so cute I can hardly stand it!! (In other words, I love it.)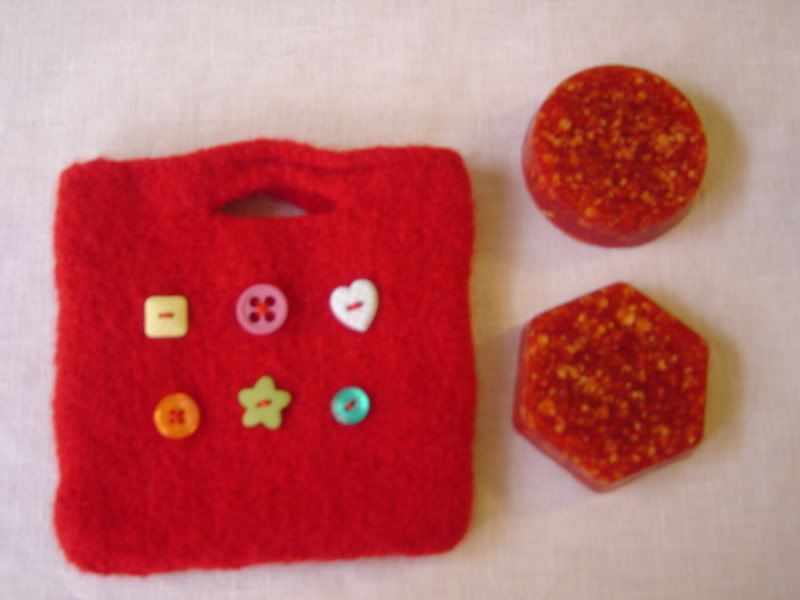 She also knitted me a scarf out of the softest yarn, (I keep petting it!) and sent me a sweet card (isn't it cute!) and some twizzlers (I tried to hide that they are half eaten in the pic)!
And then, as a surprise, she made me a shrinky-dink piratey charm bracelet. Ok, I slept with it and had a hard time parting with it for the picture.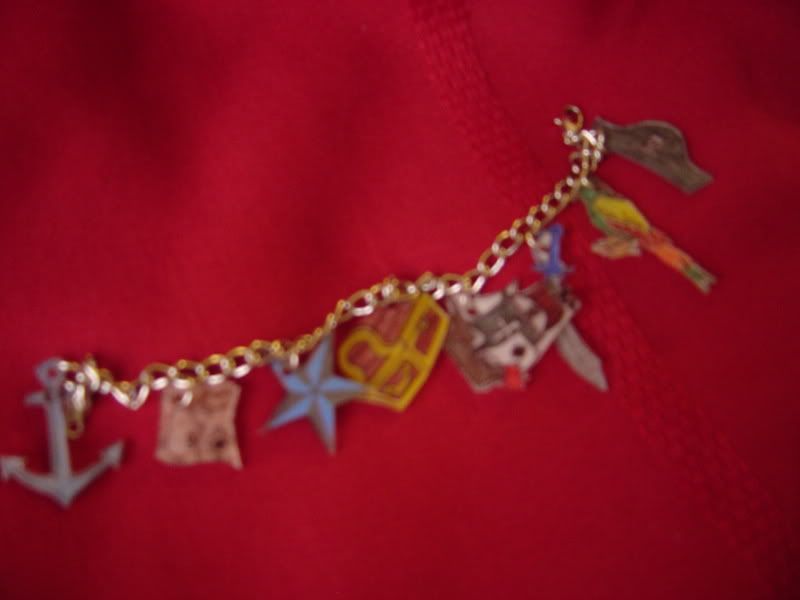 I don't know if you can tell, but there is an anchor, a treasure map, some kinda naval star, a treasure chest, a pirate ship, a piratey sword, a parrot and a buccaneer hat! It's so adorable!
Finally, some slipper action shots. (It's hard to take pics of your feet!)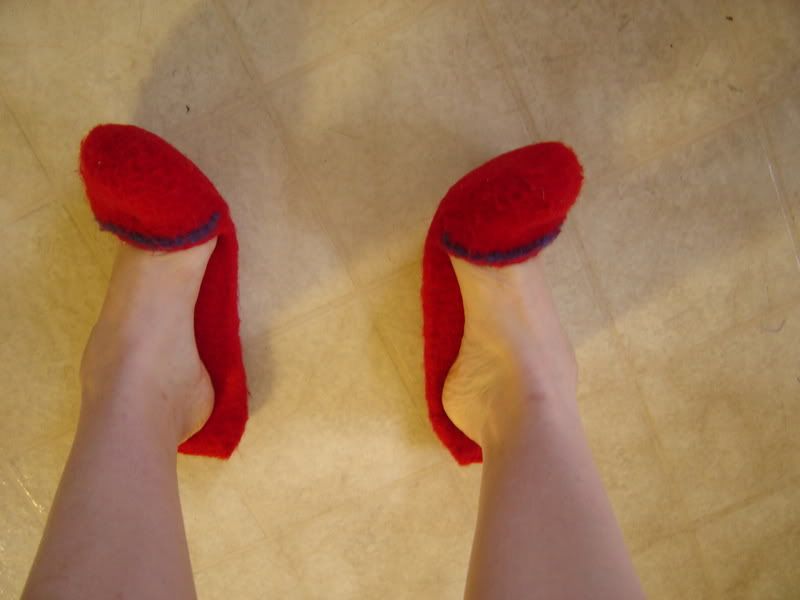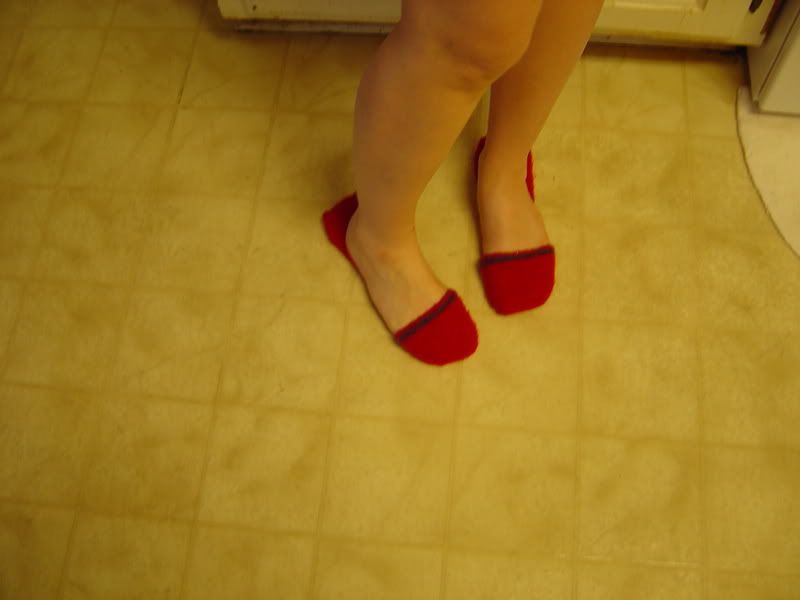 I promise I'm not pigeon-toed. Heehee. Thanks so much mamapeanut! You were the perfect partner!