So this summer I took a mixed media class and for my final project I wanted to ask the question, "Is it art?"
I believe that art is defined differently by every person. What is art to one may not be art to another. So I took images from a high fashion magazine and printed them onto fabric. I then made a dress and got a friend of mine to wear it to the local bar and I asked people there, "Is the dress art?" and recorded their answers. I only allowed people to answer yes or no because I knew that with me, the artist, sanding there they wouldnt want to hurt my feelings by just plan saying no...they would want to explain (people can be so nice but i needed real answers
)
Anyway in my class we talked about how if the dress was displayed in the on campus art gallery that most people would just accept it as art and not question it. That is why I took it out to the bar so that I could get answers from people who werent art students and who wouldnt really be influenced by where the dress was.
I got a lot of yes's which kinda surprised me (I thought all the dunk people wouldbe more of a 'no' crowd lol) but it was soo much fun having to ask all the people.
Any-hoo sorry for rambling on and on...its what I do
But here are some pictures of my dress I made...
This is the front of the dress:
This is a close up of the front top:
This is a close up of the front bottom: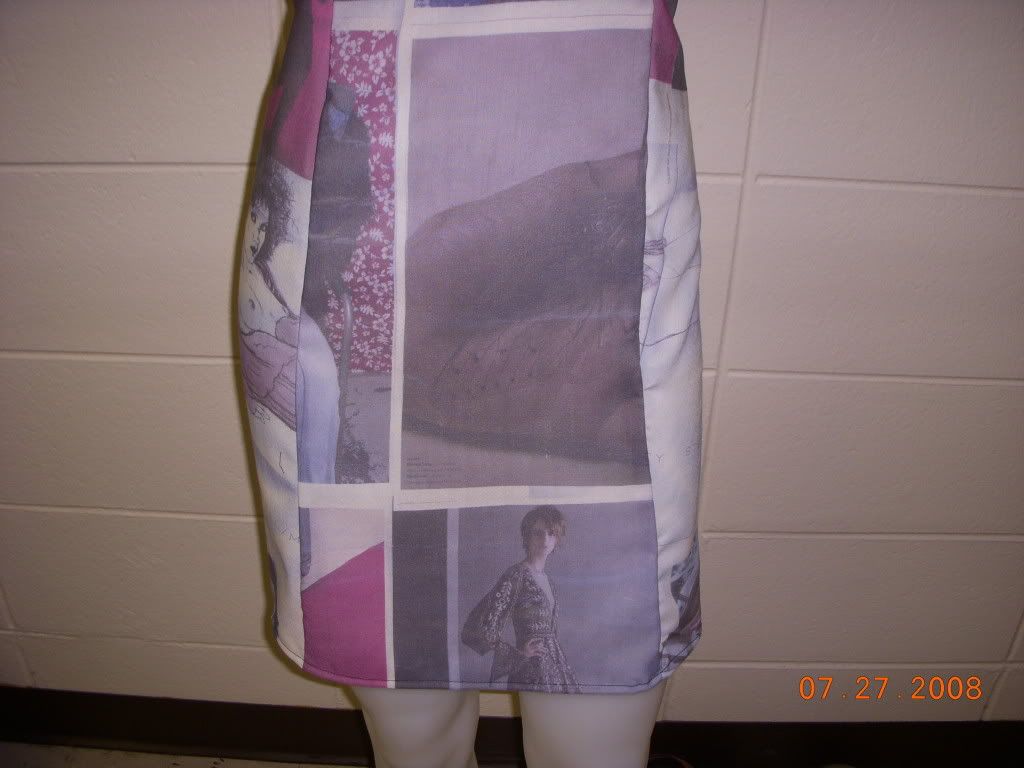 This is the sides: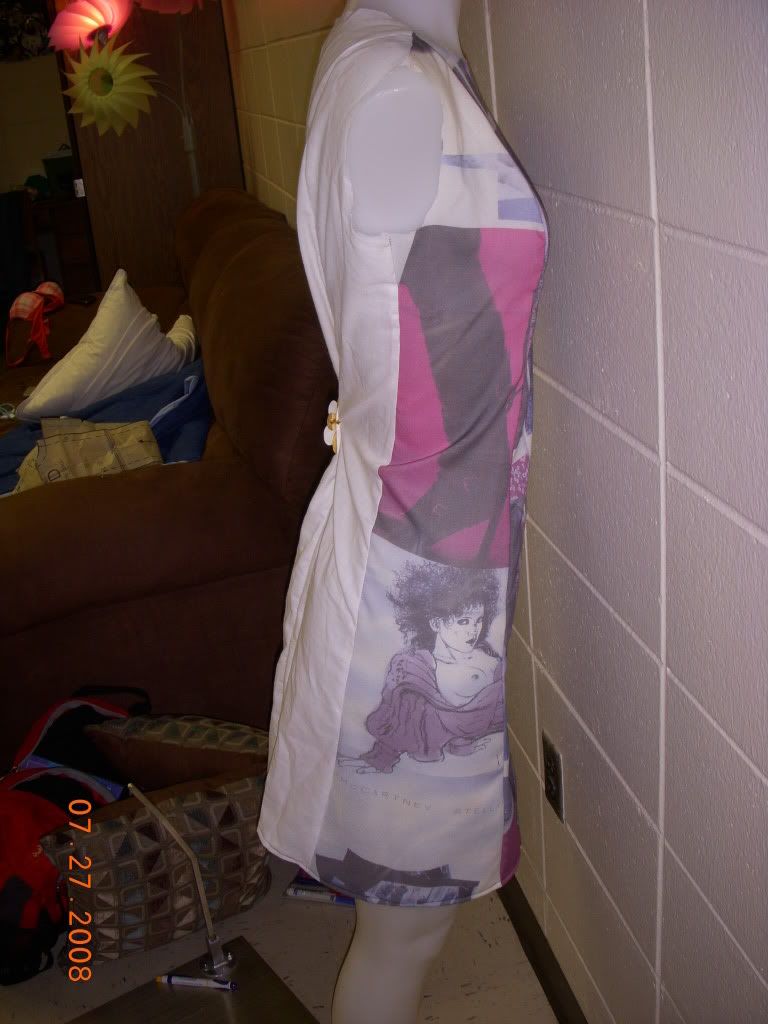 Im a graphic designer and not a great sewer so excuse the bad job on making the dress...and my messy dorm room
I would love to know what you guys think.