Got a few more things done.
11.Make my sister's bday present (this one is a little late, our bday was last month but since she has a 9month old and I've been super busy we made thanksgiving the exchange date, and I'm done, just in time for Sunday!) It's just a wooden "cigar box" painted with a Sailor Jerry tattoo on it and then inside I lined it with a stiff dark brown felt.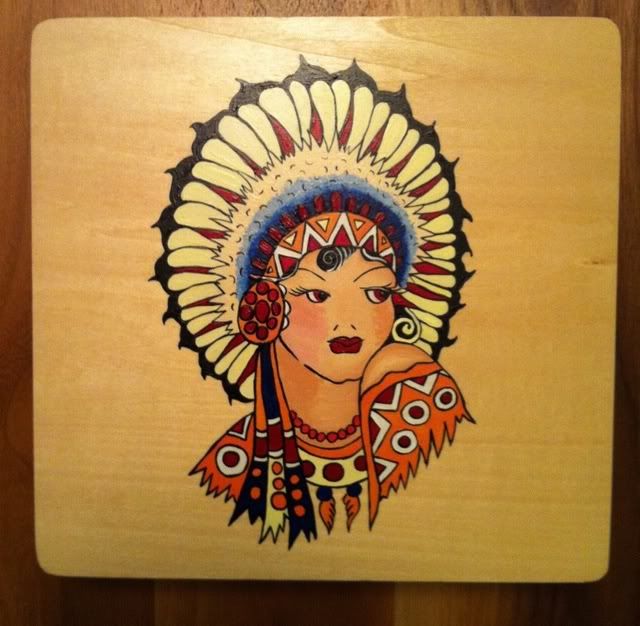 19.Cross-stitchable iphone case!
I saw it and I had to have it! Was a little tougher to cross stitch than I anticipated, but I love it, I'm thinking the thread might get dirty in a few months but the plastic is pretty sturdy and I'm sure could survive having the stitching taken out and restitched, which means....NEW DESIGNS ALL THE TIME!! This time I used Etsy's Flamgirlant's pattern.