MALINA'S SHOP OF MISCELLANEOUS MADNESS
My home is neither pet nor smoke free. I have a cat that has to lay in the middle of every project I work on.
More to be added 6/15
Embroidered Chef hat - satin stitched "sprinkles" on top so it looks like a cupcake - 2 points - some of my sprinkles aren't perfect. Velcro closure so one size fits all, unless you have a really small head like me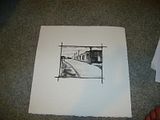 1
claimed!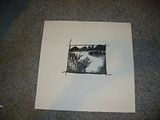 2
Claimed!
3
claimed!
4
5
6
Prints? I have duplicates of these, so I'm thinking they are prints rather than the originals. Some appear to be charcol, others ink. A couple are dated, will update with which ones. There is a very sad story that goes along with them from the lady I bought them from if you would like to hear it. 1 pt each. Advise on shipping would be appreciated! Specify number when claiming.
Supplies:
1 2 3
4 5 6
Vintage hankies - good "vintage" condition, a couple have small stains or pin size hole - 3 for 1 point
Vintage Vogart and Aunt Martha's iron on transfers. Will update with specific numbers. .5 point each
Claims I've made:
Claims by others:
Started with: 0
Current: 0
Pending: 5
TOTAL: 0