here is my scrooged entry - a pair of socks I finished last week......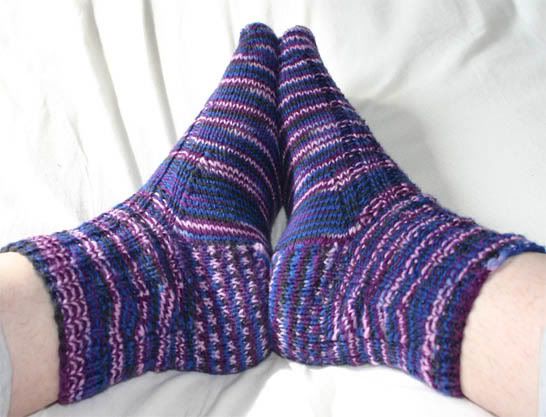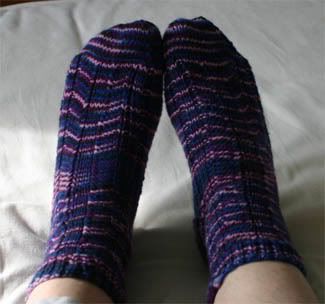 Made from
Knitpicks Memories yarn
, which retails at $3.99 a skein, I bought 2 skeins and only used a teeny tiny bit of the second one - literally I ran out while I was doing the toe decreases for the second one... so my estimate of costs is less than $4.50 - even if you included the shipping it probably cost me less than $10! If I can find the card reader for the camera I will edit this post to include a photograph I have just taken which shows the amount of yarn left on the second skein.......
The colour of the yarn I used was Rocky Mountain Dusk, and I knitted them using the
Ampersand
pattern.
They are really comfortable to wear too!
More details about them is on my
blog