Well I had a day off today so I took a bunch of shirts I had and made these three little numbers.
NUMBER ONE: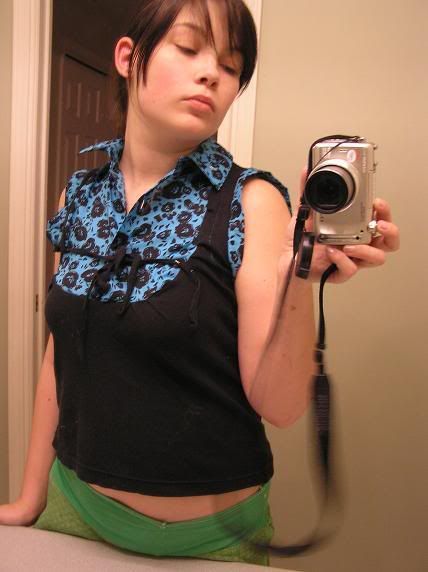 This is my favorite one. The turquoise floral fabric is from a thrifted 60's blouse that I got for a DOLLAR. The black is the remains of a polo shirt.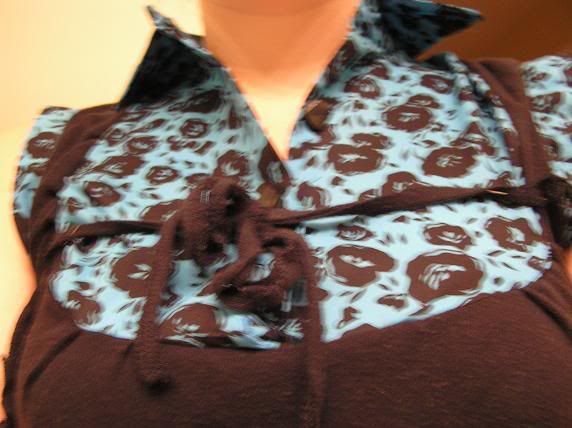 I sewed the yoke uneven at first. To correct it I added a dart and little ties.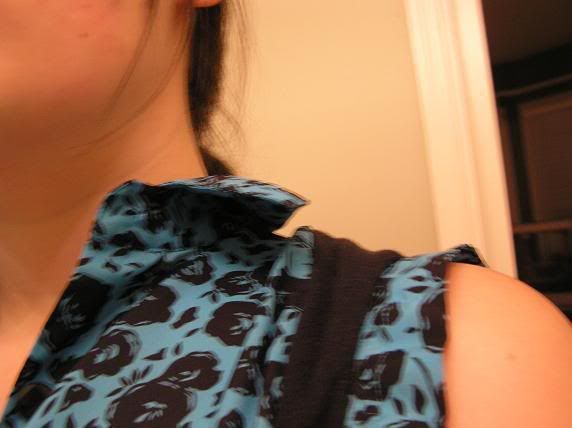 I originally had these big ol' puff sleeves on there but it was too overwhelming. I downgraded to these cute lil ruffle sleeves.
NUMBER TWO: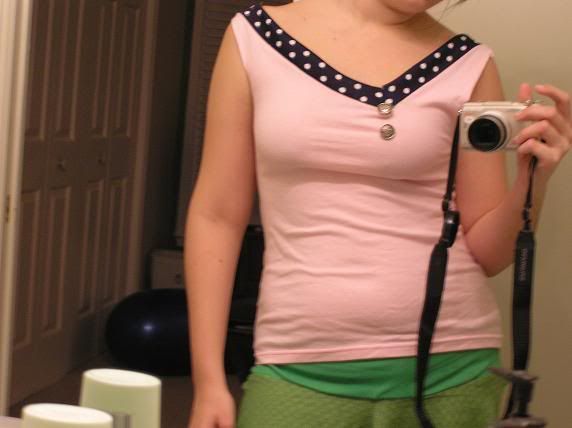 The pink was a long sleeved pajama shirt and the polka dot is some fabric I had laying around. Pretty conservative, right?
BAM! It's backless!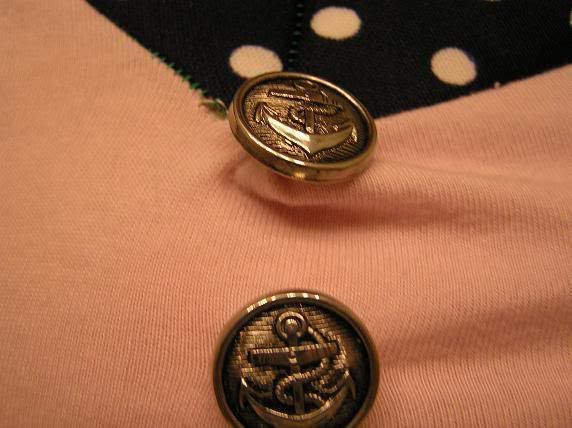 A close-up of the awesome anchor buttons I found in my grandma's vintage button stash!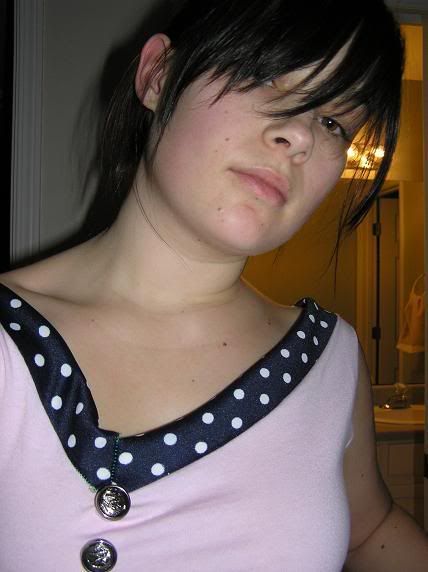 The true colors of the shirt... light pink & navy blue with white polka dots.
NUMBER THREE: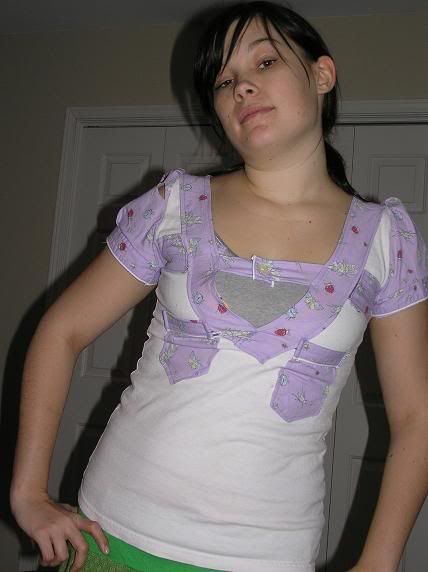 This is a cute one. The white was a Hard Rock Cafe t-shirt. I cut the logo out and covered it up with parts of an old pajama top.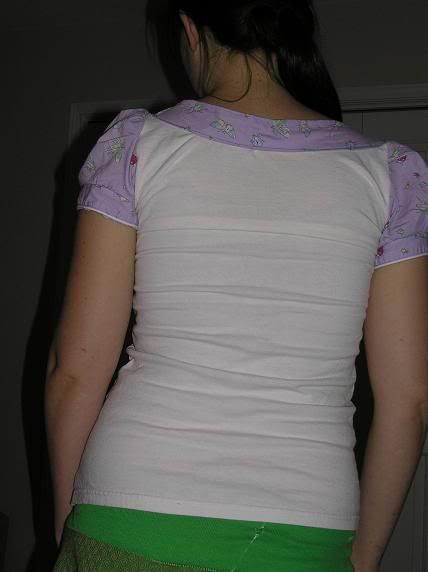 The back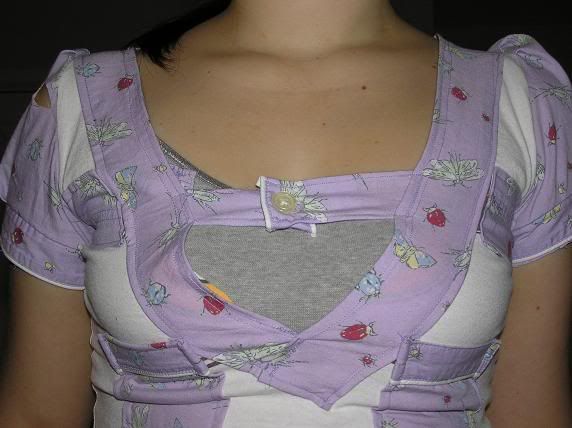 Bust detail. I know there's a hole in the sleeve.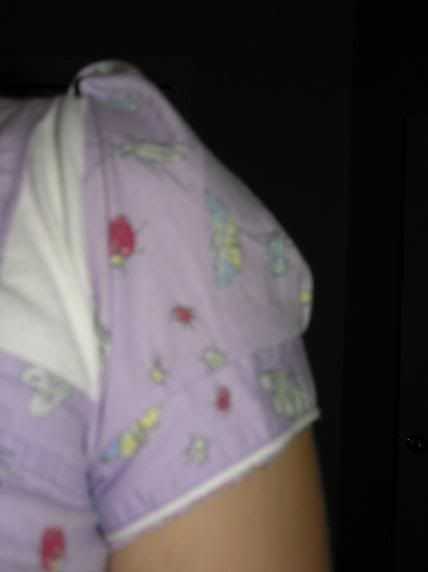 I <3 puff sleeves!! You can see the cool purple buggie fabric here too.
I'm done! Comments and constructive criticism welcome
You guys are so inspiring!!