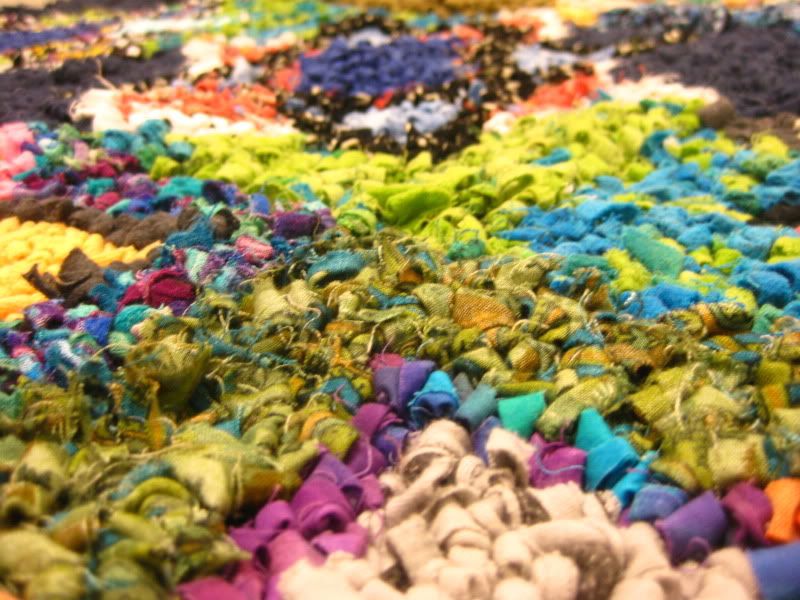 teaser pic...
Ok so I havent posted anything to Craftster in a loong time, I have been so busy with school! I am getting a BFA degree in textiles, and for one of my classes this semester we did a rug tufting project. Tufting involves using a tufting gun to insert fabric strips or yarn between holes onto a backing fabric and makes loops on one side of the fabric. It's similar to hooking rugs.
here is a link that explains it better :
http://www.erug.com/learnrugs/learn_detail/weave/lrn_weave_tufted.htm
and here is a diagram of a tufting tool:
http://flooringamericatville.com/rugs/handtufted.gif
I chose to do my rug project based off of early Southern American quilts. I live in Georgia and quilting has quite a history here! I did a lot of research and ended up writing a paper about it in another class. I wanted to emulate those women making the quilts, who maybe didn't have the resources to buy all new fabric and used what they had- old clothes, scraps, feed sacks, etc.
The rugs are tufted with hand-cut fabric strips, I cut up all my old clothes that didn't fit anymore. It was a LOT of work, cutting the strips took almost as much time as tufting the rugs did! I would estimate that about 100 hours of work went into each of these rugs. Except for the backing fabric (I used burlap), I, proud to say the rugs are made of all recycled materials!
Ok enough backstory... here are the pictures!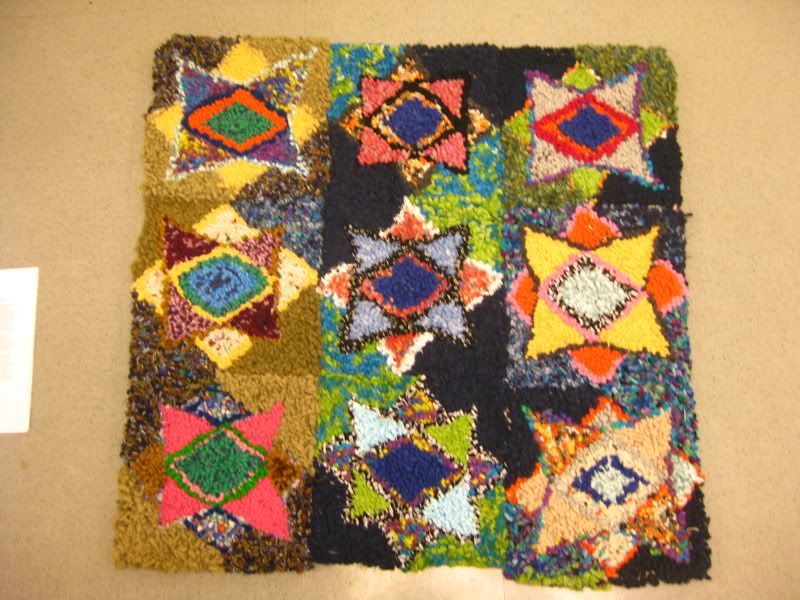 the first rug i made, it is a little over three feet square (About a meter sqaure)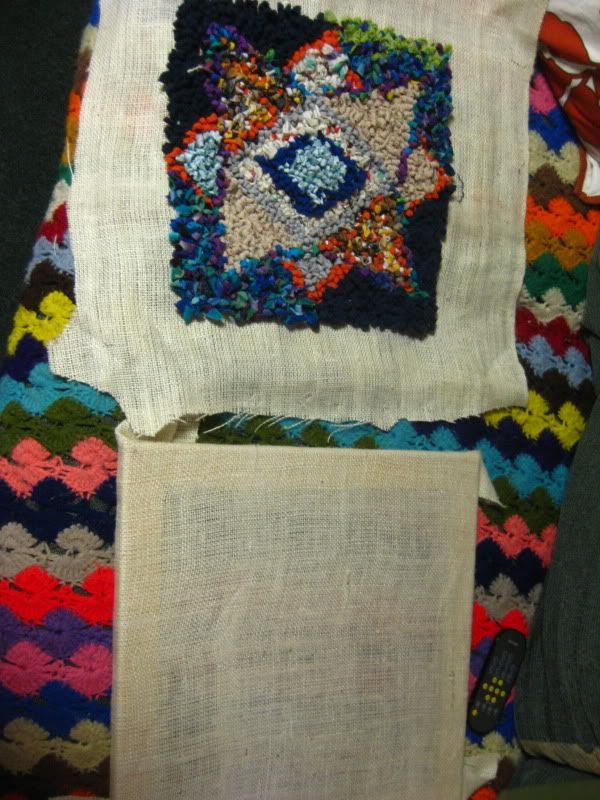 each sqaure was done on a frame and then sewn together, here is one sqaure finished and taken off the frame and one frame stretched and ready to go!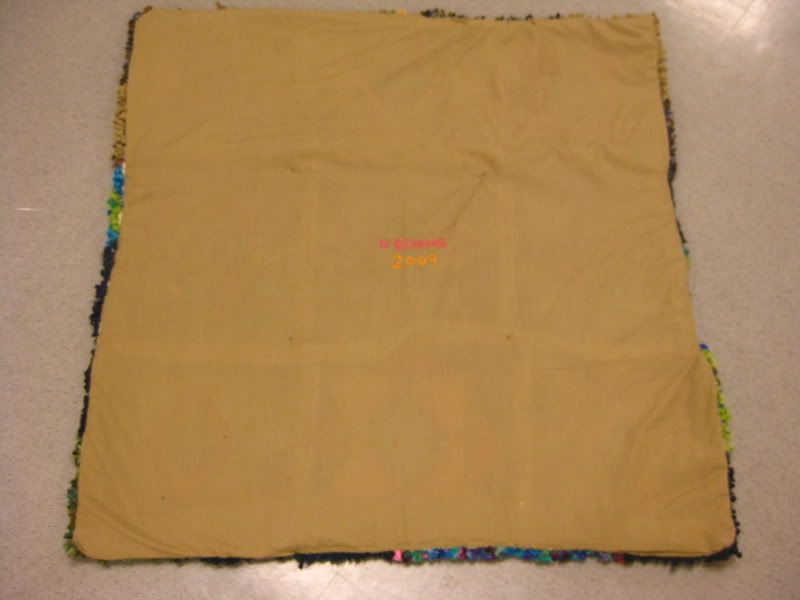 I backed it with an old bedsheet and embroidered my name and the year in the middle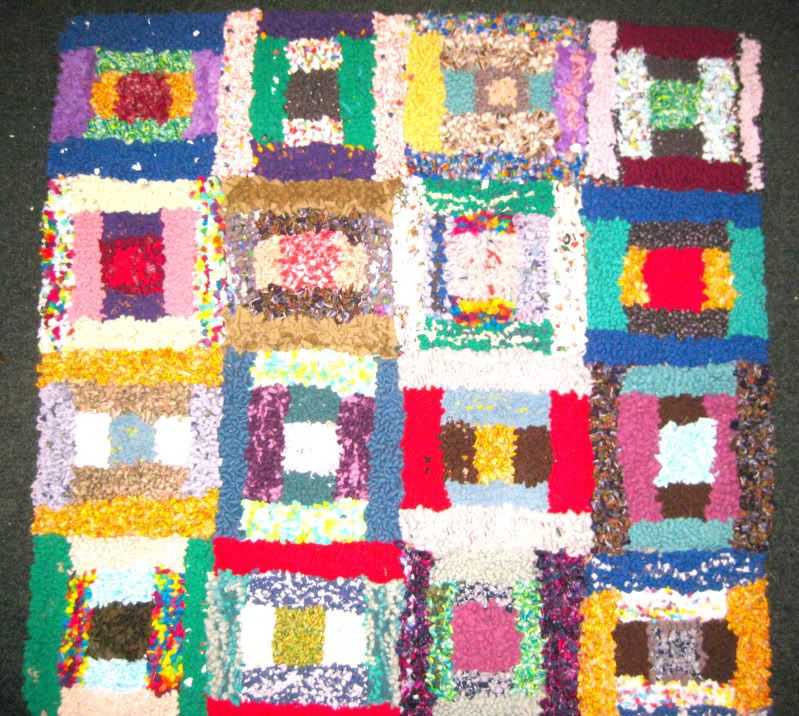 Here is the second rug i made, it is about the same size as the first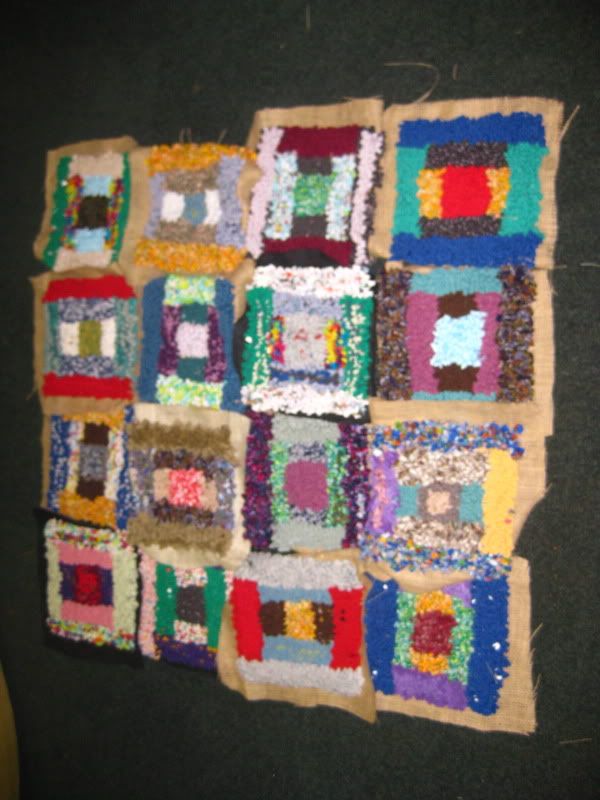 all the squares not sewn together yet!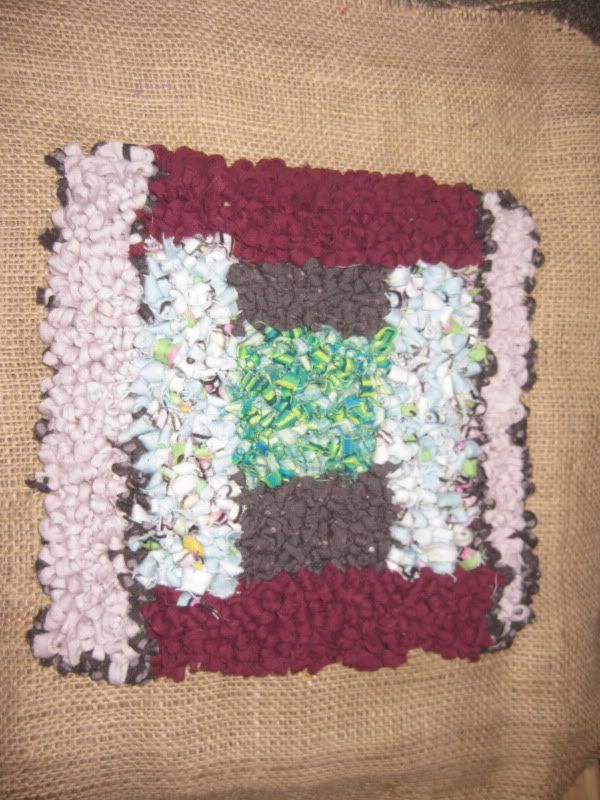 one tufted square... front...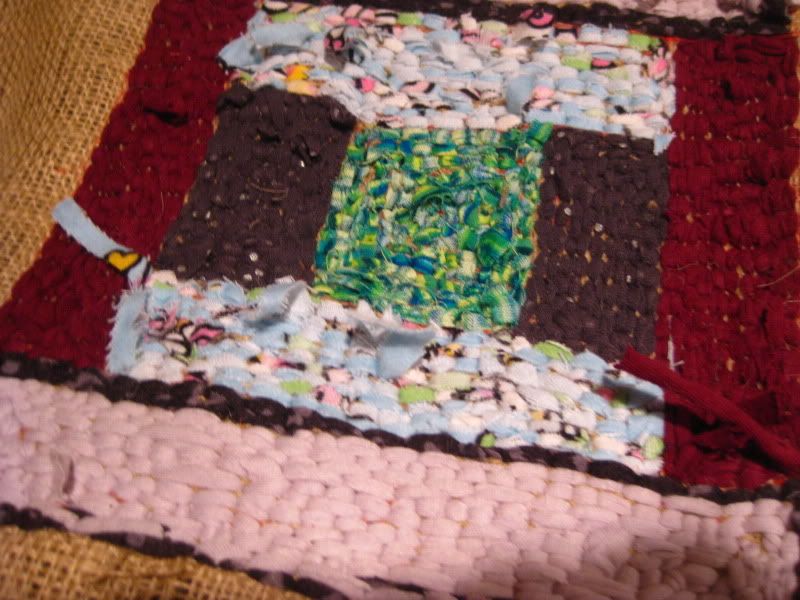 ... and back!
EDIT: here are more pictures of the tufting tool: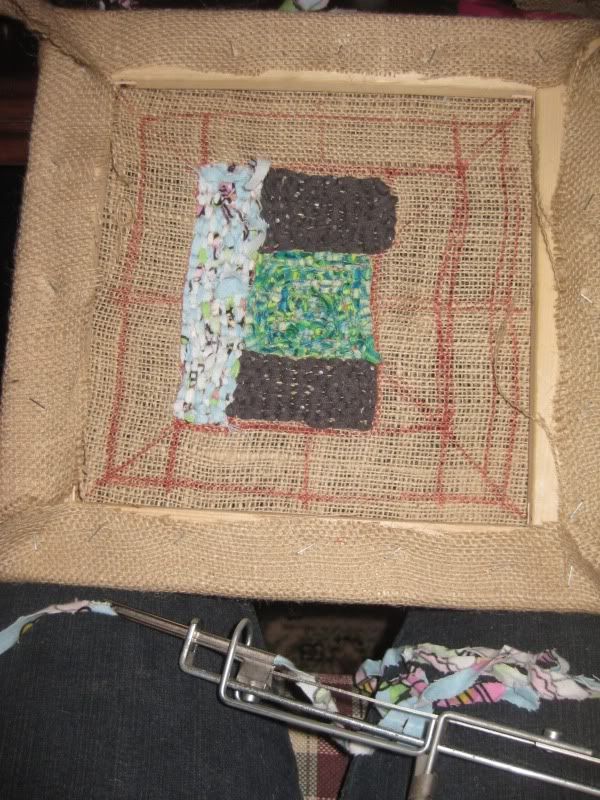 a tufted sqaure, the tufting tool is at the bottom with the fabric strip threaded through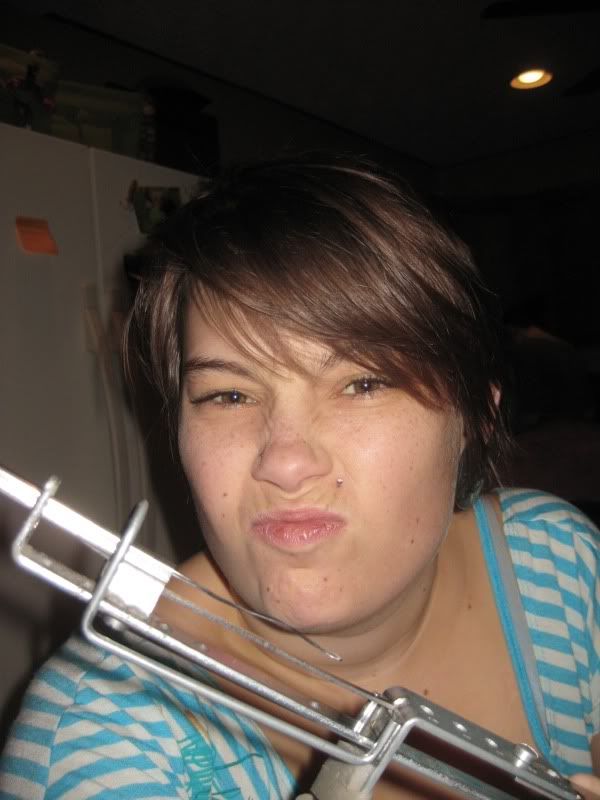 here is the tufting tool, i was being silly so ignore my face
I hope you enjoyed my post, comments and criticism welcome! I go to present it tomorrow in class, then I will be done with school for the winter break!