so after doing up the "hippy pow wow dress" i wasn't sure i'd wear it out and so i made a skirt instead!
i got the idea from
https://www.craftster.org/forum/index.php?topic=231819.0
i made some stencils from paper and stenciled my fabric which was about 2.4m long?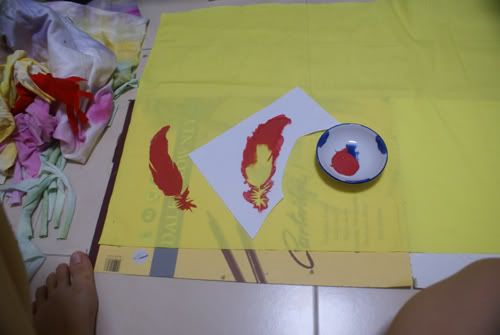 i had some ribbing and i stenciled that too.the ribbing was the exact width as my waist maybe an inch smaller as it streches.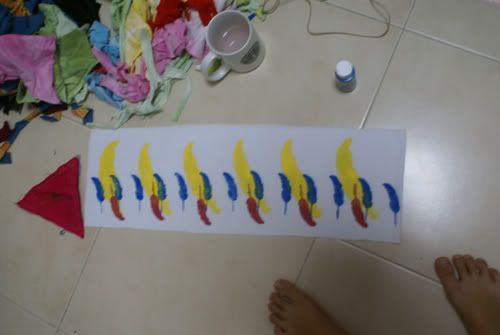 then i sandwhiched the yellow stencilled fabric into the two layers of ribbing and ta-dah!!!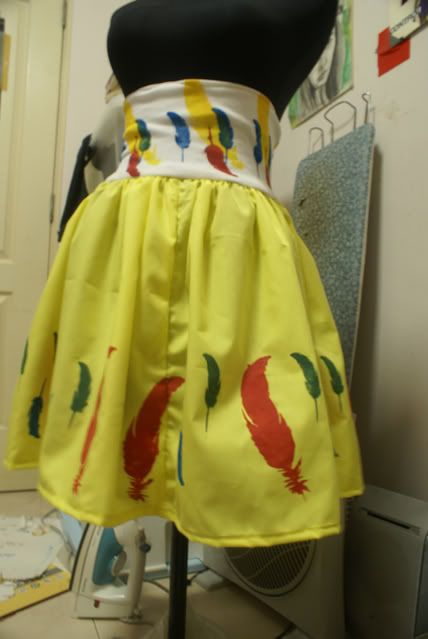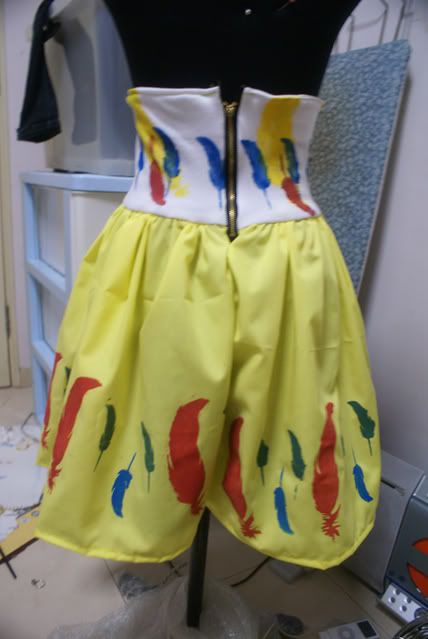 i also added a zip and it looks dodgy but...i'm too tired..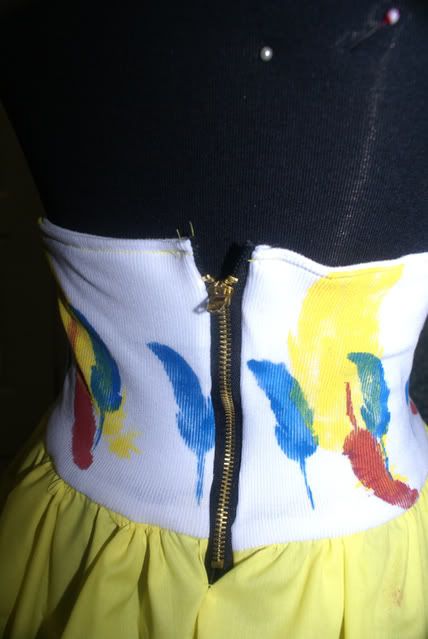 pow wow skirt!
much more wearable than the dress, me thinks?but still...the colour's a bit...costume-y..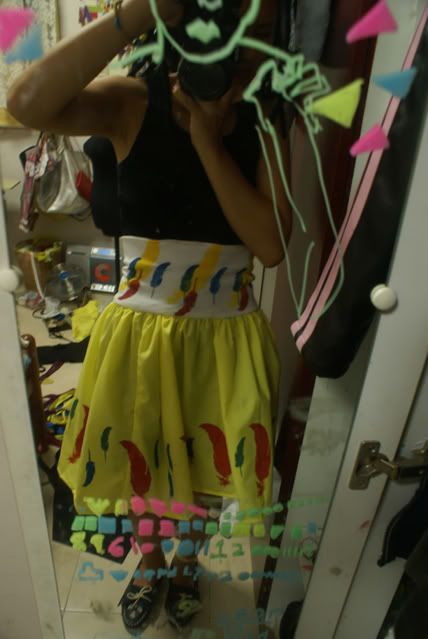 oh well!it's already 5 am over here and i am through for the day!