I was making this to sell, and I was so excited that the challenge was Messenger Bags
It is a pale blue fabric with white cloud appliques and a red airplane applique. The abg has a red polka dot lining (hooray!
) and red piping along the flap and top of the bag.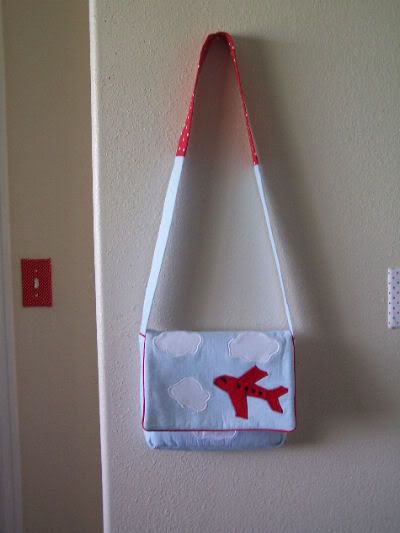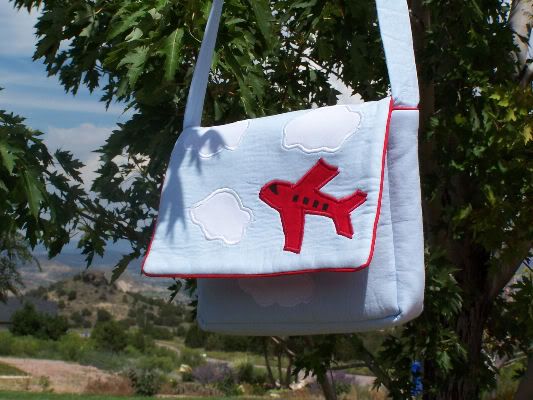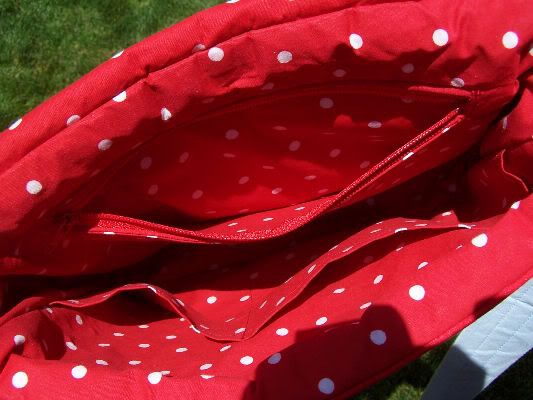 There is a large zipper pocket, a cell phone pocket, and a large-ish misc. pocket.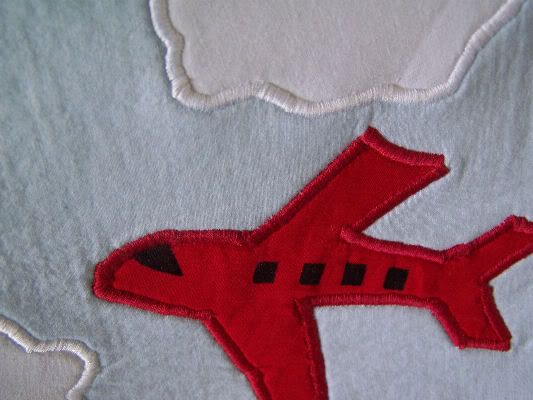 Detail. The windows on the plane are stenciled on with acrylic and textile medium.