As you can see from my other post, I have been going hair clip crazy! lol! Well, here is my attemt at strawberry hairclips!
Here is the ones I were inspired by
and here are the ones I did!!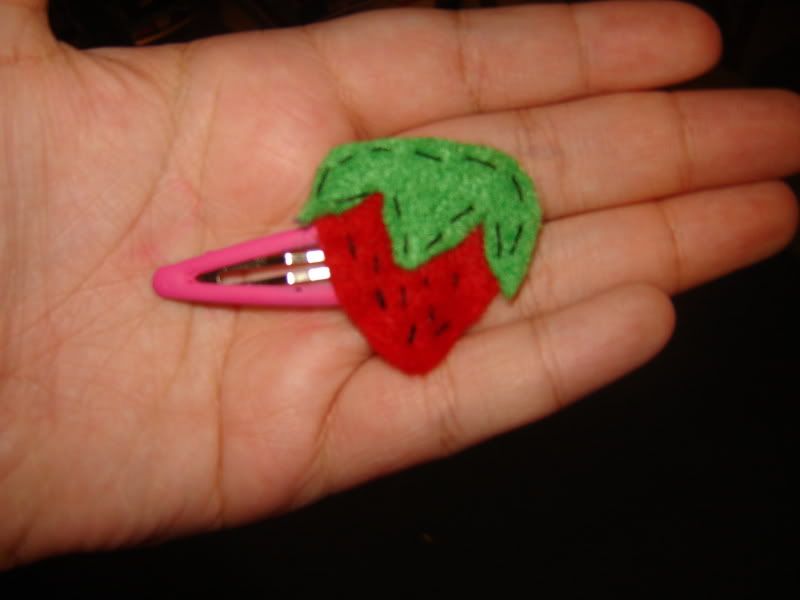 I did go a little overboard on the seeds (and the needle kept going places it shouldn't!) so if I were to do it again (which I will lol!) I am for sure not going to put as much seeds.
comments and suggeestions would be lovely!! They make my self esteem go up lol!! Thank you for looking!!