OK, so here is the deal. it is one of my BFF's birthday's tomorrow, and she wanted a messenger bag. i had no specifications other than this, and my vast knowledge of her taste in clothing and such...sooo.... this is what resulted. i call it the "big city messenger bag"
a picture of the front, showing the pattern on the fabric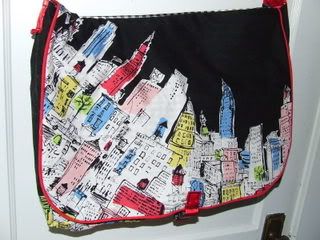 this is a photo showing the strap, which is made out of blanket binding, and plastic findings i took off of another bag.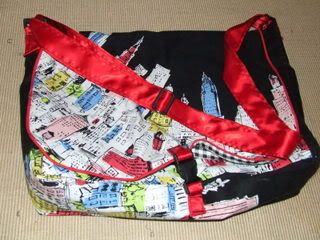 This picture shows the lining
and finally a picture of it on me.... excuse my icky-ness.... PJ's and a hat. blegh.
i sure hope she likes it.