After 6 months of ripping, re-knitting and stress, I've finished my Phildar Swing Jacket and I am very pleased with the results!
(errmmm.. and please excuse the COMPLETE mess that is in my room :S I travel quite a bit and never really unpack so it's always a mess)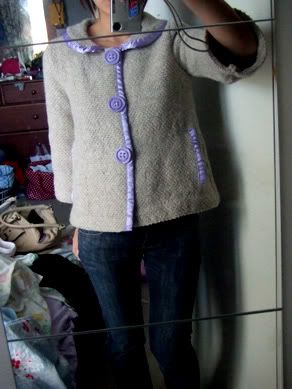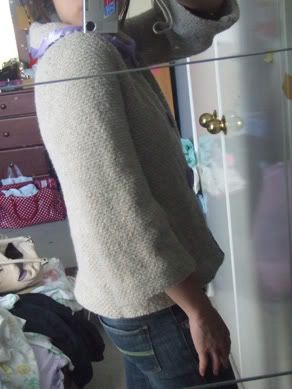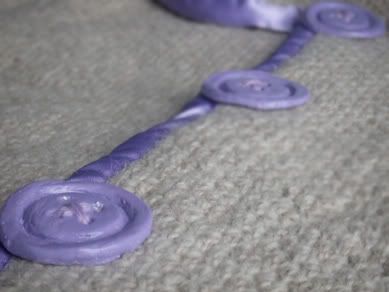 Project Details:
The pattern came from a Phildar Catalogue (I think it was Autumn or Winter though I can't remember exactly) and I knitted the smallest size (size 34 I think?)
I used 3.5 hanks of 200gm New Zealand Naturally 10ply, and found that the texture and structure was just right for this project. I had originally started with Bendigo and although I got gauge, the finished structure of the fabric was quite floppy and didnt come across as a "jacket".
While the instructions were easy to follow, I absolutely recommending people read a paragraph or two ahead as there were always times when I would knit 10 rows only to find a sentence after a schematic saying "at the same time" and then have to frog back .. *frustrating*.
The biggest problem for me was finishing it. I couldnt find buttons and bias binding to match so I ended up making my own buttons and bias binding. The buttons were made of polymer clay, and the bias binding was modified using Quilter's Binding.
A couple more piccies are available on
http://knit-knat.blogspot.com/2007/07/phildar-swing-jacket.html