So, I saw this thread here and was completely inspired:
https://www.craftster.org/forum/index.php?topic=105616.0
However, my knitting skills are less than sub-par (as in, I'm teaching myself, but getting nowhere)
Sooo....I decided to make a simpler version in crochet.
I have to say that I LOOOOVE them. 1 skein of Baby sport bright variagated yarn, a 4.5mm hook and a day in bed with the flu left me with the following: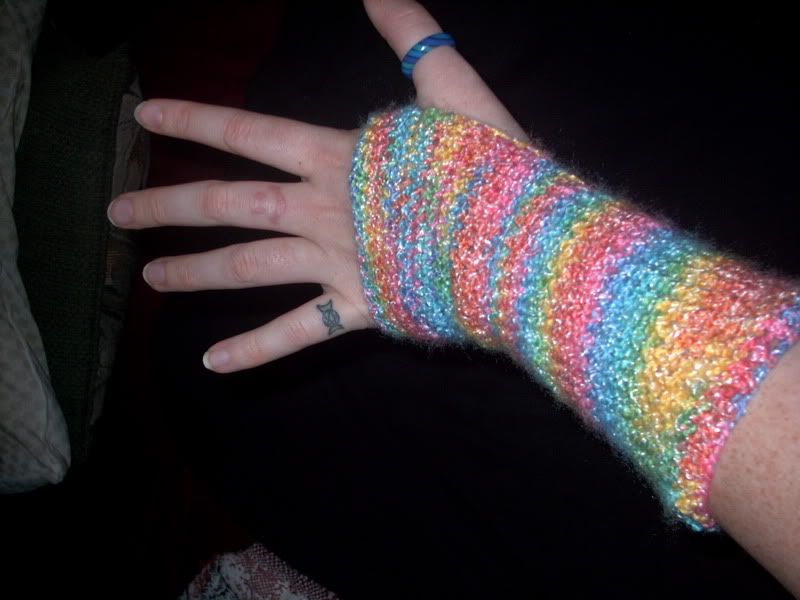 And...the cheesy action shot, just in case you don't already think I'm a dork!
Comments greatly appreciated, and thanks for looking!