I loved the look of the Knitting Needle Bag [available free here
http://www.knittingdaily.com/freepatterns/bags/?patternsandposts=1&showposts=1&organizeby=date&skilllevels=all
], but I thought it would be uncomfortable to carry around a purse with pointy needles on the end. Plus, I wanted a purse that could stand up to everything I cram in there. When I saw a faux-croc purse on clearance at a local store, inspiration hit and here you have it: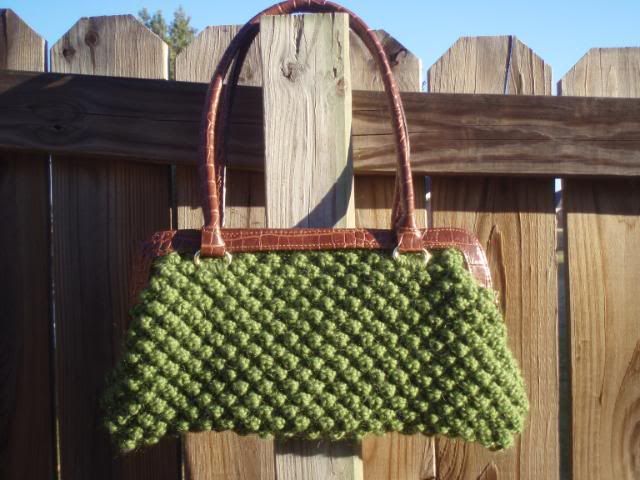 I was fortunate that the pattern fit the frame as-is, no tweaking needed! I used two skeins of Lamb's Pride Bulky, just knit one side until I got to the end of the skein, then repeated for the other side. Stash-busting is a beautiful thing.
Here's everything I cram in my purse (minus the odd scraps of paper and receipts that eventually work their way in) :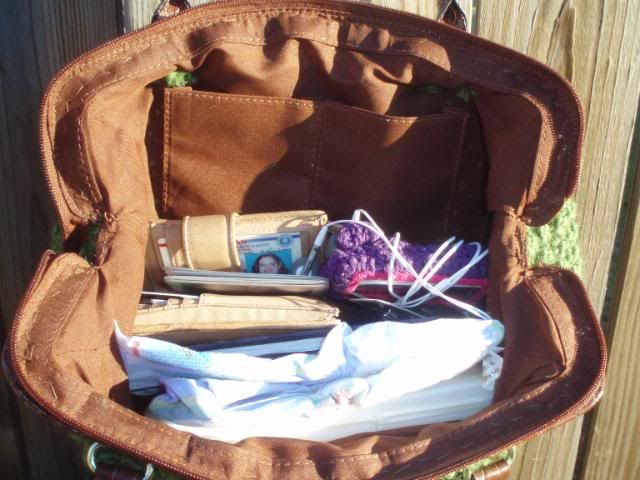 And here it is all full and zipped up: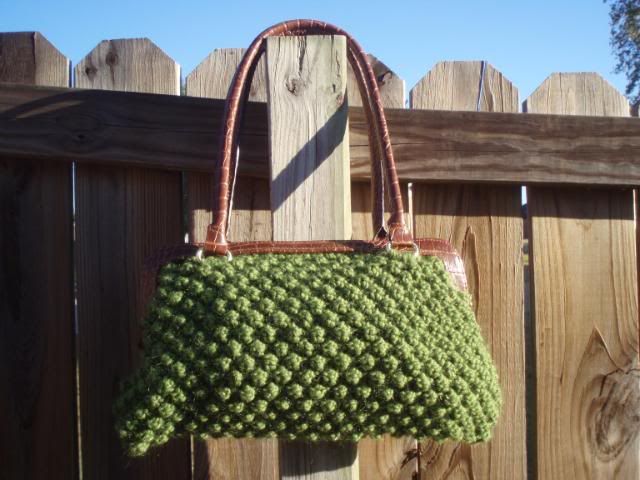 Thanks for looking!