Does anyone have a tutorial/tips on drafting a pattern for a mens' coat? I've been looking online and can't seem to find anything useful.
This is my design sketch, by the way: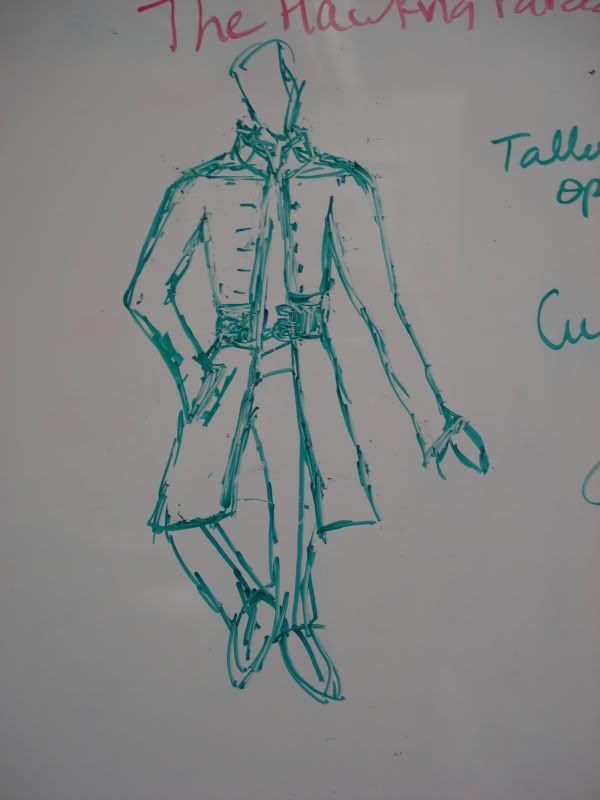 Important parts:
Slim-fitting in chest and sleeves, flares out slightly below waist
Cummerbund-style belt with fastener detail
Taller Chinese style collar
The fabric will probably be heavy courduroy or something with a similar drape, if that's helpful.
EDIT: OK.. another question. I'm going for the base-it-on-clothes-he-already-has/draping-right-on-his-body route instead of bothering with a pattern. I sew better like that anyway.
But does anyone know from experience approximately how much fabric I would need? He's a pretty small guy, about a 36" chest.
Thanks!
Thanks in advance,
Jillie