I was in a scrappin' whirlwind this weekend! I made so many new pages. I thought I'd share a couple of my new favorites.
This was inspired by a challenge at scrapbook.com. It was scrapbook life's imperfections, and this month's challenge was to be about yourself. I really like the way the layout turned out. The circles kinda remind me of eyes.
The picture wasn't the greatest, but I can tell by the way my bf's lips are curled what he's thinking. I did rotate the picture because it fit the design better. The color scheme was actually inspired by some chipboard by KI Memories. It was too expensive for me to get the other day (I'm broke) but I really liked it so I attempted to recreate the feel of it.
My favorite color! This was another challenge at scrapbook.com. I LOVE the way this layout turned out!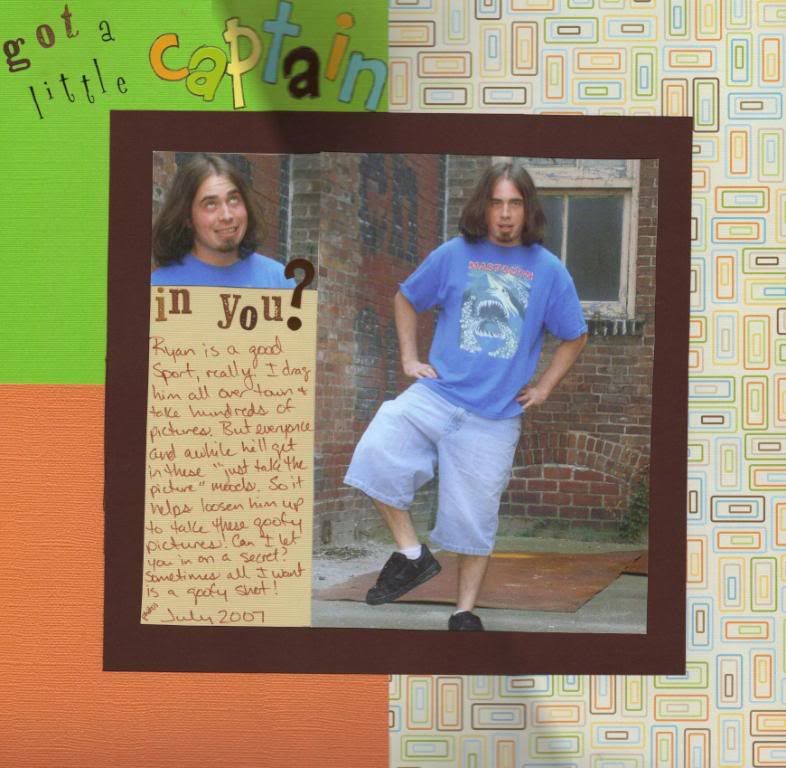 Trying out the clean and simple graphic style. I don't know that I quite pulled it off.
When I found this fabric iron-on on clearance at Walmart for only a buck, I knew that I had to put it on a layout! This picture of my sister seemed to just complement it perfectly. I'm really digging this page.