haha my favorite is the one with the rulers (I think you know why).
I love simplicity 9958! I've made about 5 pairs w/ it! Some for my boyfriend, some for my dad, and some for the milkman (jk).
I modified it for a pair of girlie boxers as well: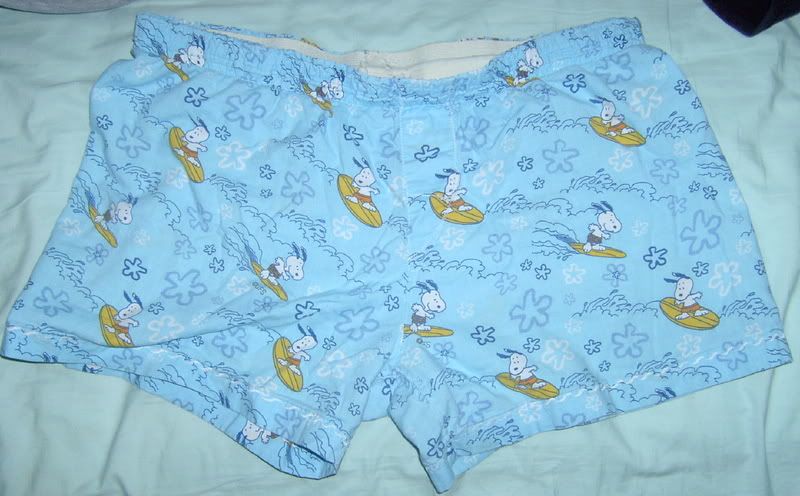 (they are all worn out by now)
Do you put snaps on the fly? Because I always omit that step. Snaps are just so daunting to me.