2 more cards! yay!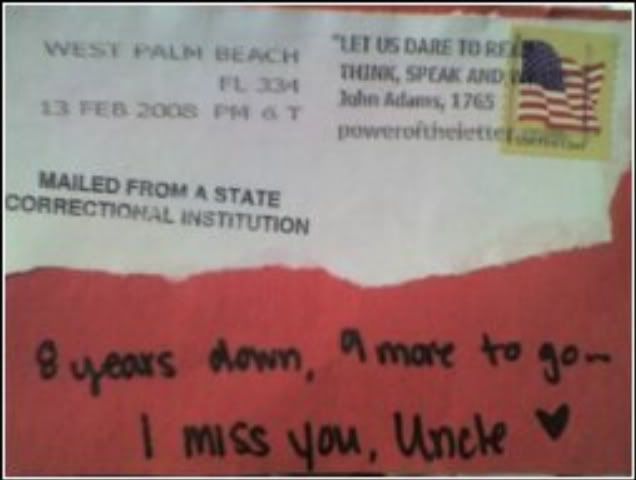 Says: 8 years down, 9 more to go... I miss you uncle
this one has a piece of an envelope on it that says "mailed from a state correctional facility"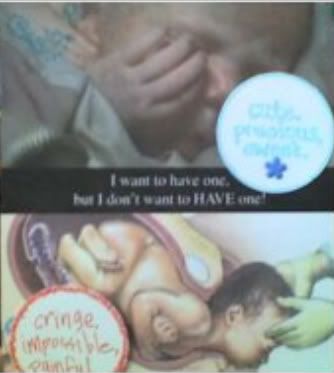 Says: I want to have one, but i dont want to HAVE one!
The circle beside the baby says "cute, precious, sweet" and the circle beside the birthing diagram says "cringe, impossible, painful"