I've been sewing a lot recently.. Not got around to posting most of it, but I absolutely had to share the tobacco wrap I made to keep all my rolling tobacco stuff in one place. I was getting pretty peed off with my previous method of storage, that being the chuck it into the abyss that is my handbag method. Very frustrating.
So.. own design, didn't so much plan it as had a vague idea of how big I wanted it, the whole thing changed as I went along.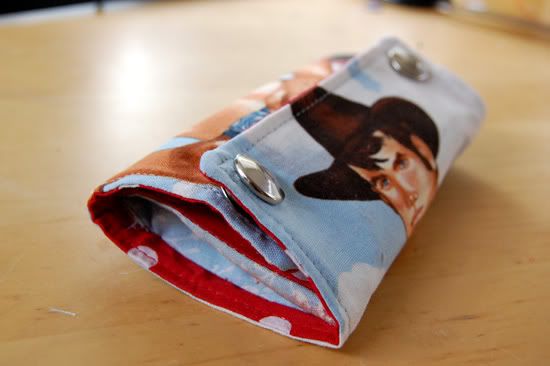 Of course, I just HAD to use the sexy cowboy fabric I had knocking around from making a friend's birthday pressie last year (year before?). I could seriously find a use for a whole bolt of this fabric
to change your image viewing settings please click here
For the inside, I chose polkadots, because I'm totally obsessed.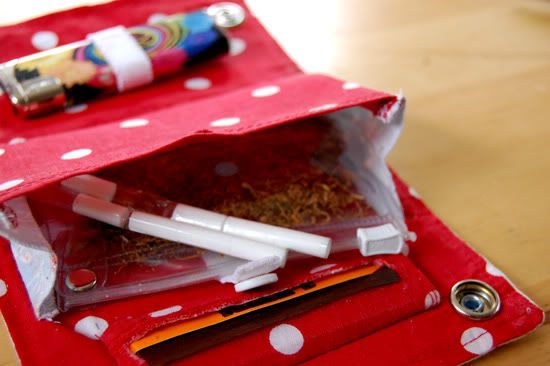 It's about the size of a standard size packet of tobacco, but holds about 1/3-1/2 a pack. The little zippy pouch fits perfectly and keeps the baccy from getting everywhere (which it always did when I was keeping it in the packets it came in.
I'm rather chuffed with the paper holder pouch.. I used my buttonhole setting to create a mouth on it, so you can pull out a paper without having to fiddle with the little cardboard pockets.
Filters just go in the pouch, which is closed with a cute button on some decorative (and functional) elastic.