So I got bored of packing today and decided that I wanted to bust out the knifty knitter. I haven't used it in quite a while. I used this soft red yarn that I've had forever and a day that I've tried making scarves with, but it just didn't work out right. I can't even begin to tell you what the name of the yarn is. The origonal tag that came with it is in my yarn box in my mom and dad's storage unit. i'll be able to tell what it is as of Monday I think. Anyway... enough of my senseless rambling and onto the softy hat goodness!
It looks like a red spider web of looooovvvveee, lol
Pardon my dorkdum, I also needed a New MySpace pic, lol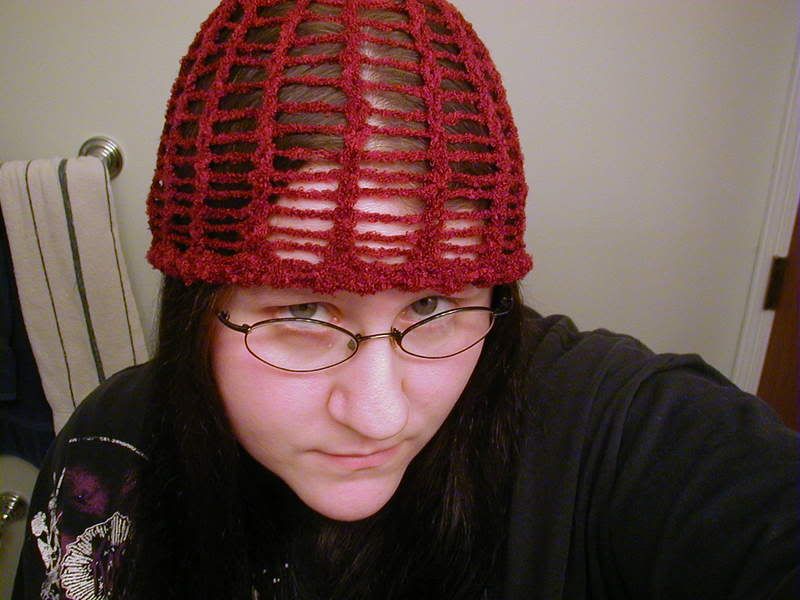 I made it on the green loom. I started it off like a normal hat. I knitted about 6 rows before I made the tiny brim. After that i only wrapped every other peg, hense the open spaces. I'm going to work on a brown hat next, just a little differently... but I'll work on it tomarrow, it's almost 1 am. I have to get up at 6 with the baby. Hope you enjoyed the hat!