This is for a swap on Swap-bot. The recipient said pink and brown is one of her favorite color combinations and I just happened to have thread in those two colors.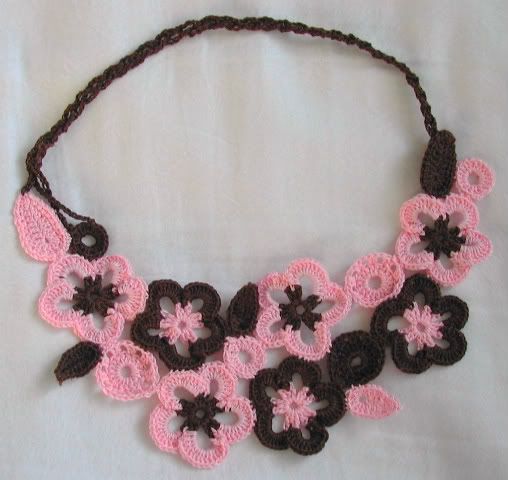 The pattern is in the Nov/Dec 2007 issue of Crochet Today.
I think it came out looking very nice. Hope she likes it.