I haven't posted on here in awhile, mainly due to the panic caused by college, but i finished this project two days before I have to leave so it worked out very well! I had always been envious of people able to make gorgeous quilts and one day one of my super awesome crafty friends made a patchwork quilt for herself. I decided that my next project had to be a quilt!
It's not very traditional, the squares don't really line up and there isn't really a "pattern" but I love it unconditionally. I used a BUNCH of different fabrics so it's shiny soft rough and velvety. I got stuck after I had finished the top, i wasn't sure what I had to do next, but I went to Joanns Fabrics and met two really really nice women who helped me figure out what i had to do (I honestly know NOTHING about ANYTHING regarding quilts...I just learned what batting was this morning).
ANYWAYS here are some pictures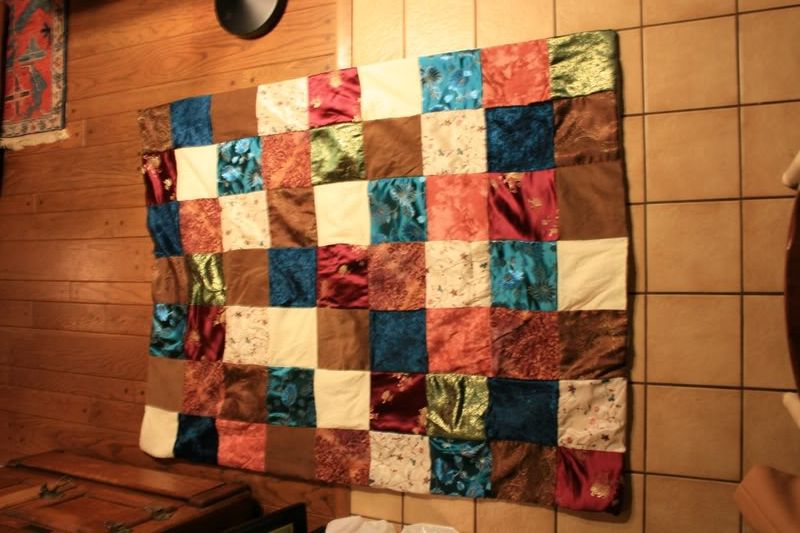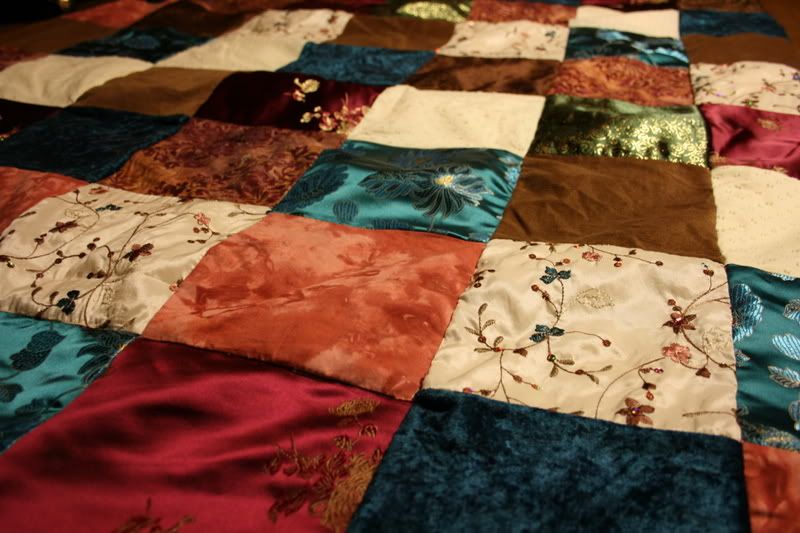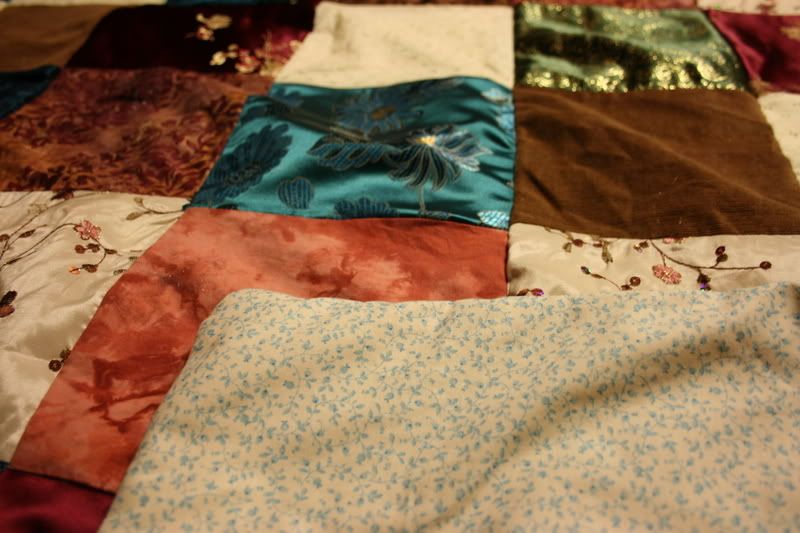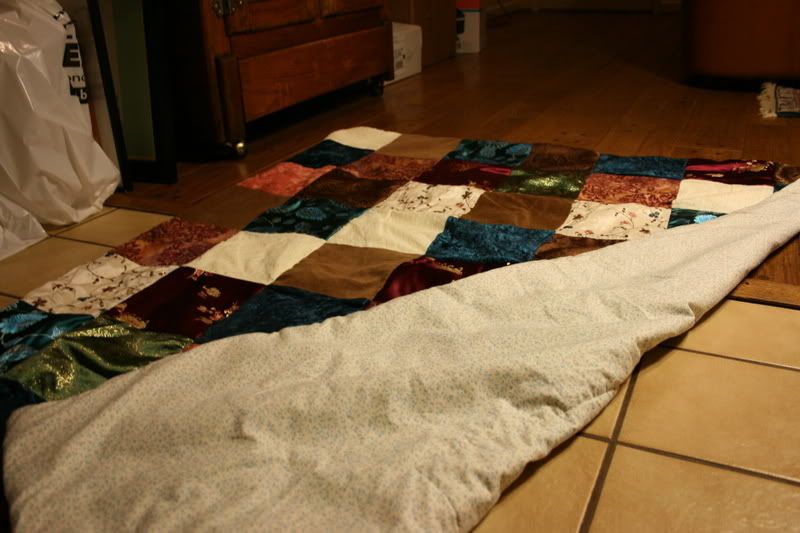 please let me know what you think!