I received from Glamis today. She got my style and likes spot on!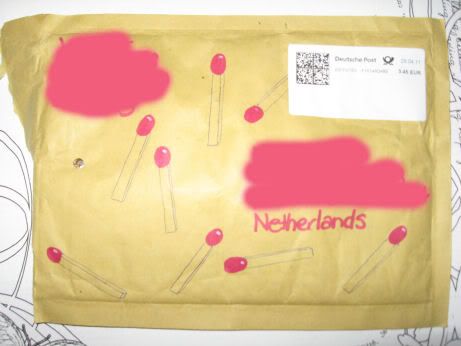 It began with this lovely envelope with handdrawn matches. I would never have thought off it.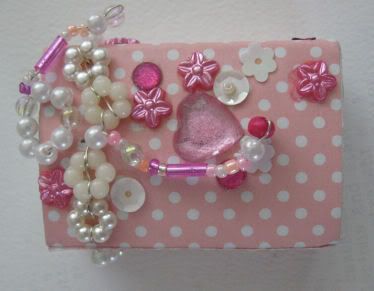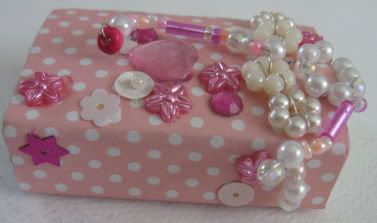 Lovely box, Look at those beads!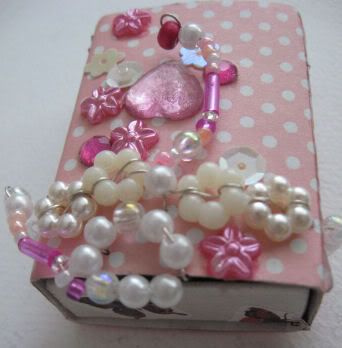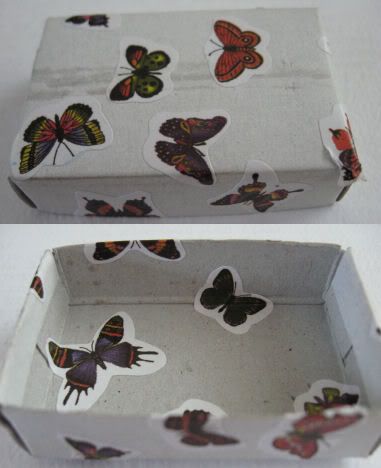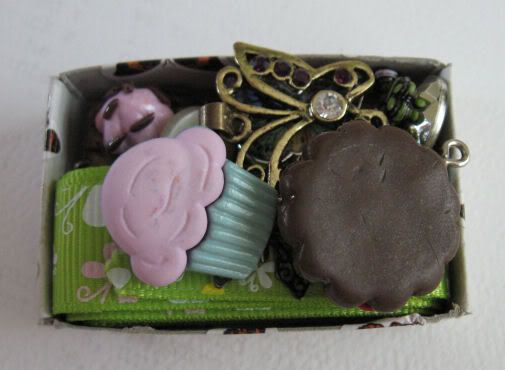 Super stuffed!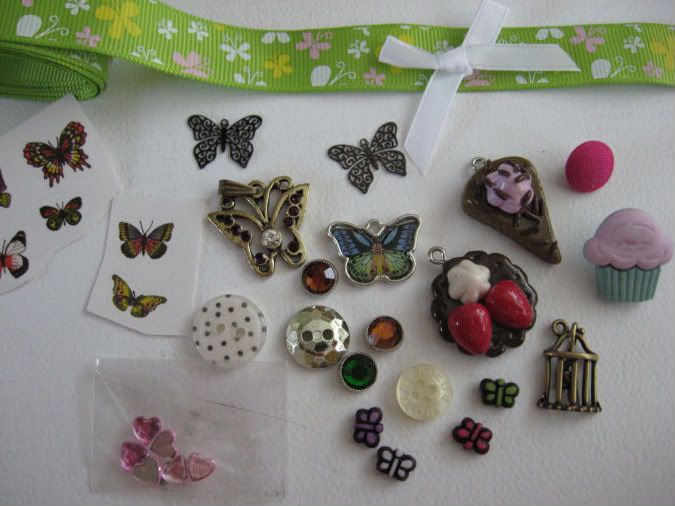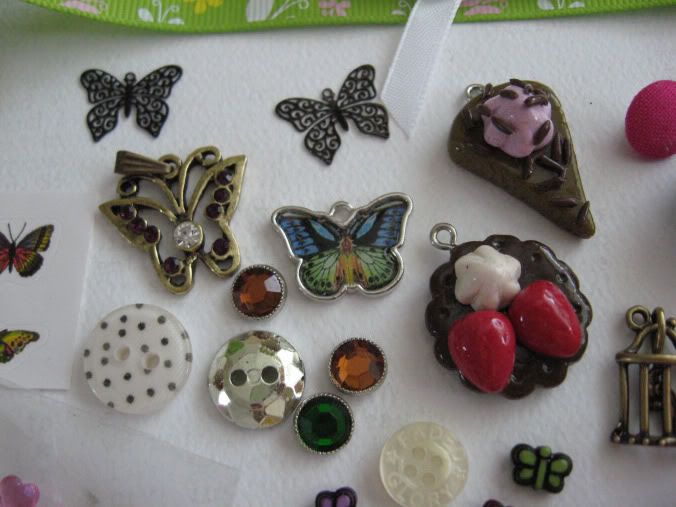 The contents: pretty ribbon with butterflies all over, a bow, butterfly stickers, filigree like butterflies, butterfly charms buttons, more butterflies, sequins round and heart shaped, clay cakes (OMG soo from my wist I squeed), a charm of a birdcage.
I love every bit and feel very lucky. Thank a lot Glamis!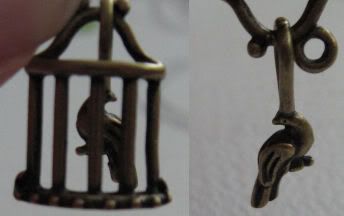 Bonus because I love it so much!