When I heard about what has been happening to fish around the world I knew I had to do this challenge. I'm an intern at a local aquarium and I have grown so attached to all of the animals. This challenge is the perfect way to send the message that we need to help our environments. Anyways, this is what I made...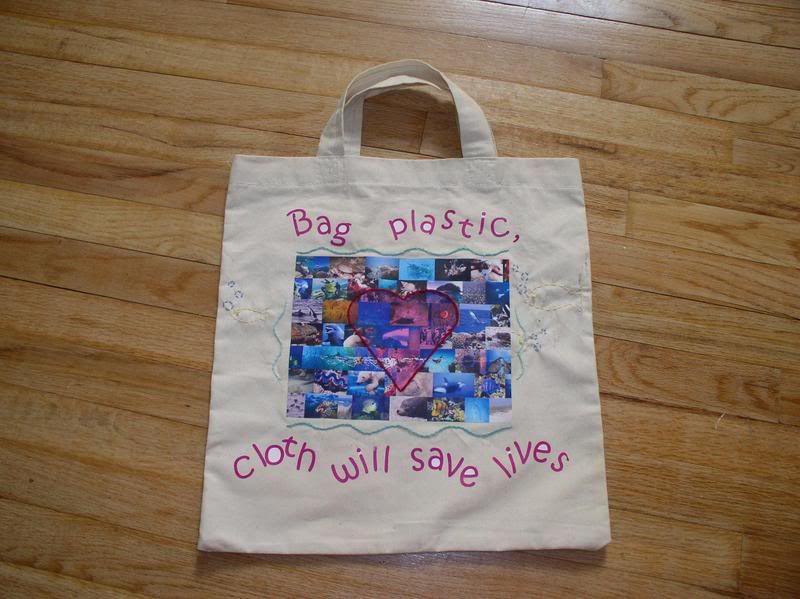 I made the bag out of my leftover tote material and kinda went crazy with decoration. The slogan is "Bag plastic, cloth will save lives"
Iron- on pictures of some of my favorite animals and , of course, a heart to show my love.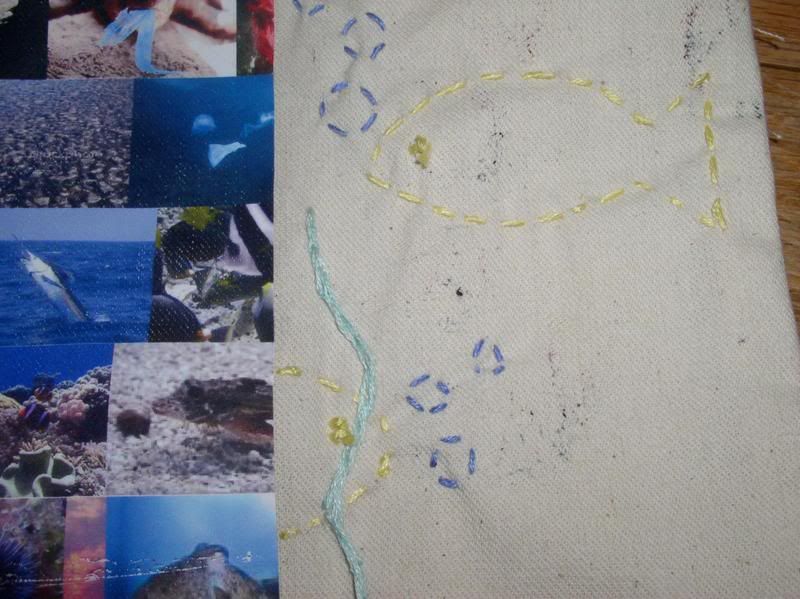 ... some pictures of embroidered fish on the sides...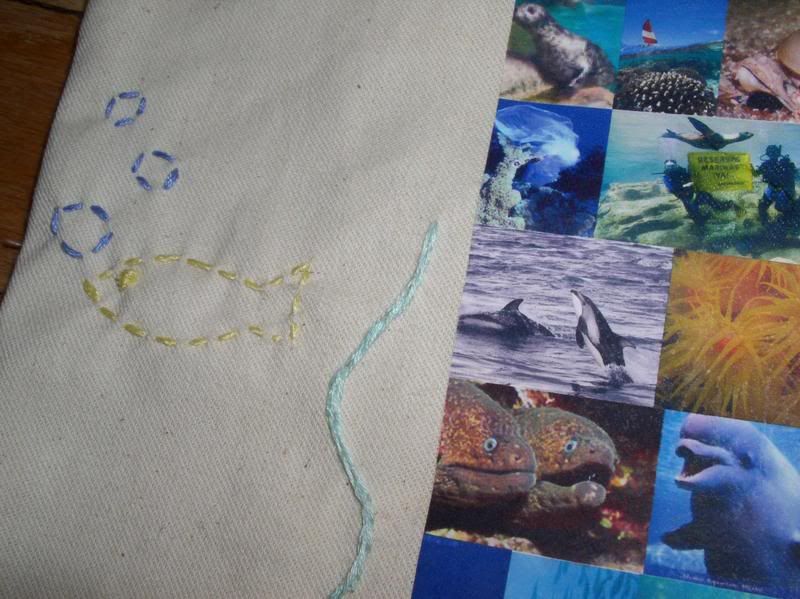 Enjoy!