alright so here is my amazing package from Monty: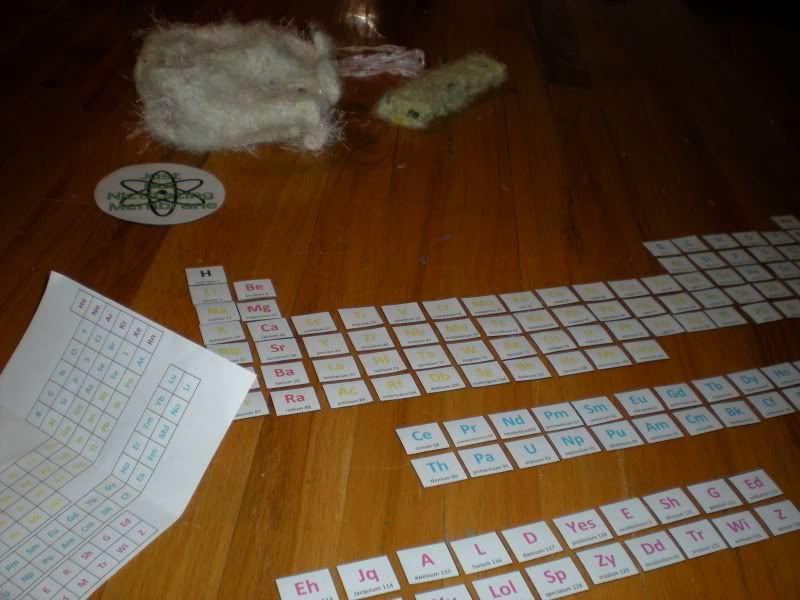 one of my favorite animals is the jelly and so I got a beautiful jelly crocheted handbag. I just love all the colors!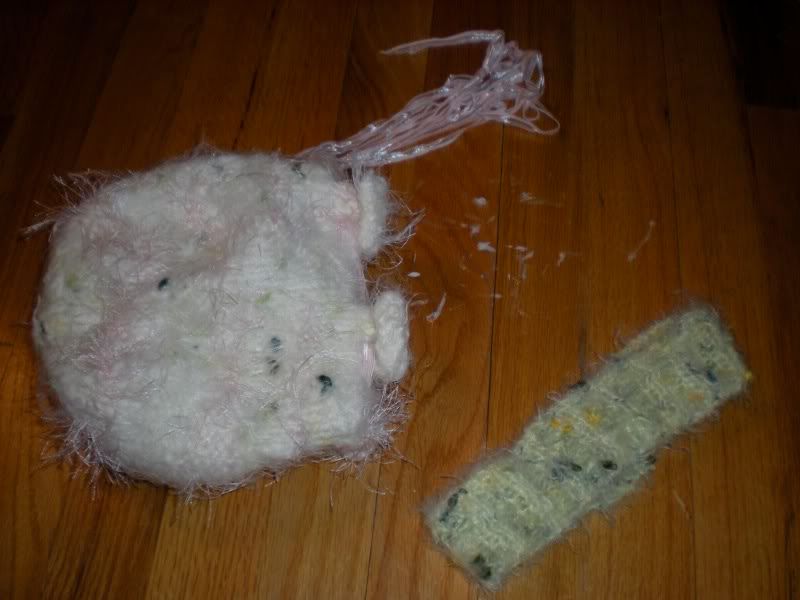 I also have this strange fascination with algae so I got an algae-looking headband (yay headbands! theyre my favorite)
One of my biology lab partners and I randomly came across the word nictitating membrane in a study guide one day and decided that would be our "plan b" answer to any question... i dunno how it would really work but I did get a really cool magnet to put on my dorm's fridge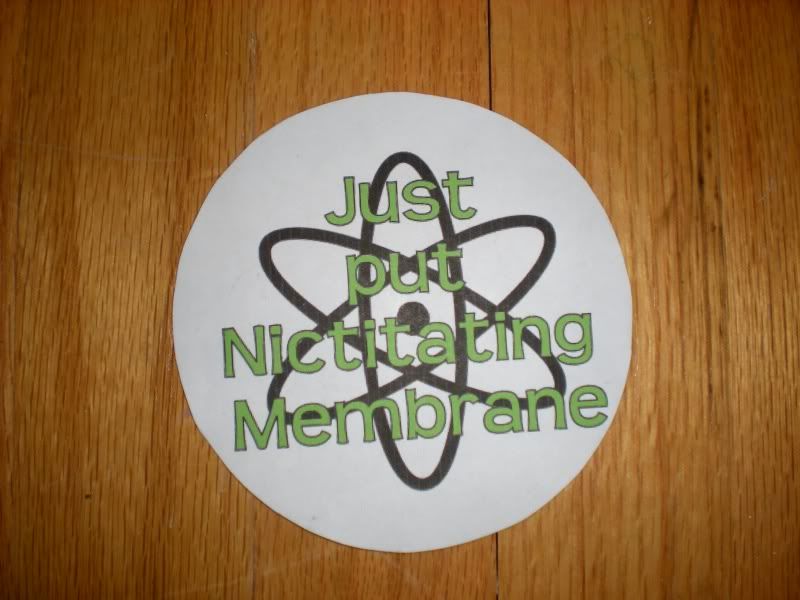 Finally... I got a magnetic periodic table! It even has some made up elements that I could use if i wanted to make words out of them. I think one of my favorites is the element "YES" which stands for positivium lol its so cute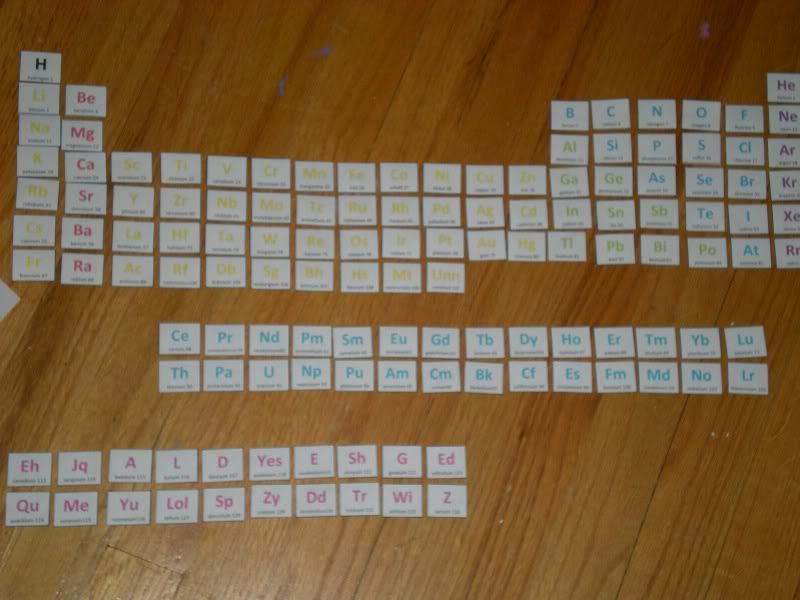 totally geek chic and I love it! thanks again Monty!