Sing along with me gals "Yummy yummy yummy..." Hmm, never mind. Here take a look at my awesome new yarn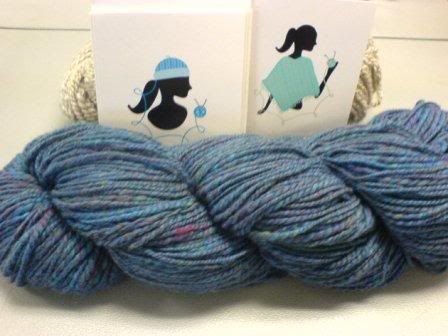 340yards of merino goodness. Drool worthy? Yes!
I got a bonus too, knit themed notecards, so thoughtful.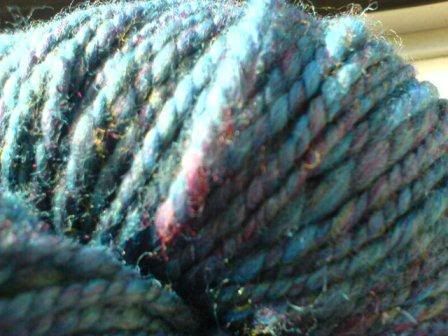 A close up so you can see all the colours.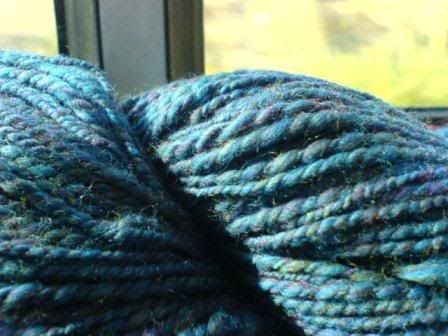 I took my new skein along this morning on my train ride to work. I have been showing it off to all and sundry.
Thanks for spinning me the most awesome skein RecycleMicol
I'm off to catch up on your blog now I can look.