Ok the climax is here, no more teasing (fingers crossed, hope like heck push post) did it work?
I don't have a favorite yet, this is all too good to pick just one thing I like best so I am going to say it is all my favorite stuff. I know I promised action shots those are coming the two I took didn't turn out. This is what you are feasting your eyes on- one radical skull skirt, too cool for words t-shirt with a rather beautiful woman I must say on it, skull earrings (that I'm hiding currently because I caught my neice trying to snag them), a necklace with some delicious looking food on it plus skull pins to wear on my shirt (very cleverly made) and a neat peice wall art. Last (by far not least) the craziest purse made out of tape with the words Ex. Lrg. on it. I swear I'll get some action shots to replace these, just didn't want anyone waiting anylonger!!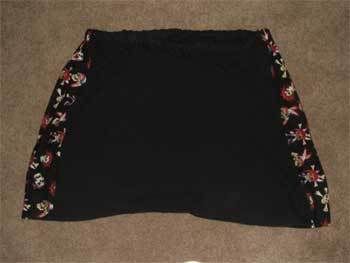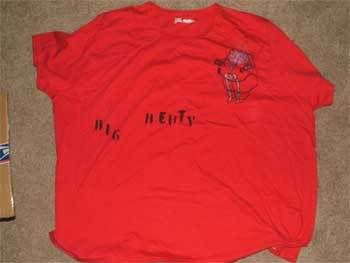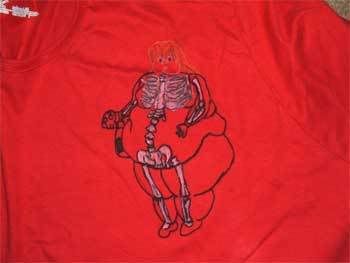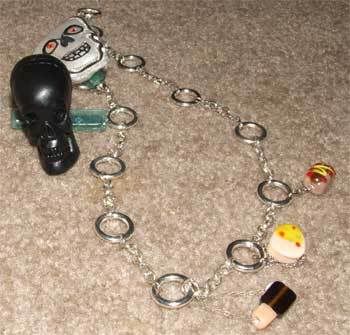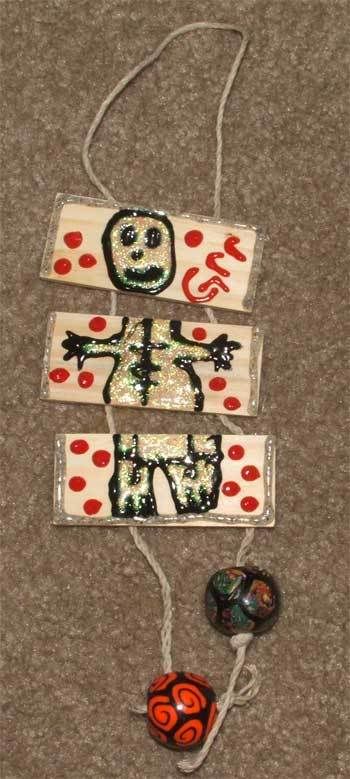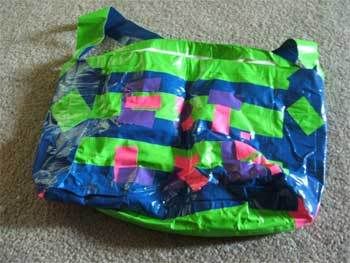 I can not say thank you enough- this was just the best swap I've been in since the last fat girl swap!! Thank you sassyword I sure hope you get a great big compliment in your feedback!!!