hello everyone. this is my first post on my new account. I used to be biafrabitches236 or whatever that username was... anyways, these are the products of boredom, heat-induced spurts of creativity, and sublime cds. hopefully you can expect some more posts from me now that it's summer vacation
sorry about the shitty photos.
all the earrings are very long/big, because that's the only type I wear. close to shoulder length.
made from kid's suspenders that I found in a thrift store for about $2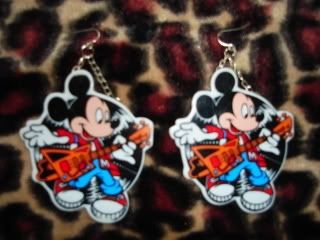 glow in the dark stars. I love these.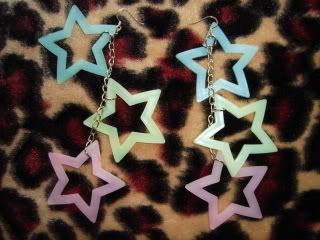 more stars. shown with penny for size comparison.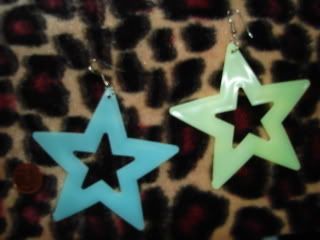 45 rpm record adaptors. everyone that understands what these are gives me compliments on them!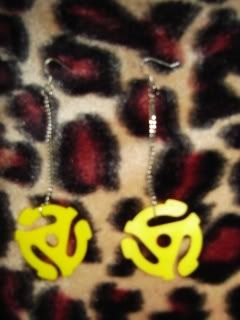 made with silver star charms and weird glitter string ball things that I also found in a thrift store.
my raver earrings! little pacifier charms on chains made by alternating jump rings and little plastic circle things found in a craft box bought at a yard sale. I think they're super cute.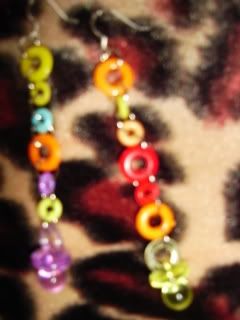 and, a little something else, bracelets that I made in about 10 seconds each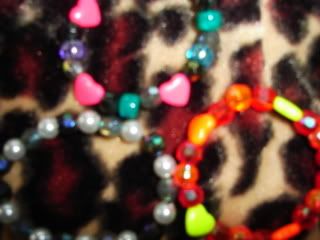 comments?
xoxo