When I woke up this morning there was a huge box waiting for me at the door!
After a long wait my package got here!
I'm so excited! Kittyvanghoul, you really spoiled me rotten! Now I know why you were anxious for me to receive the package!
I won't let you wait any longer, here are the pics:
-The whole loot! You can see now why I'm spoiled she sent a lot of great things! You can see that my kitty is very interested :)I just gave her one of the treats that was in the package, she's crazy about it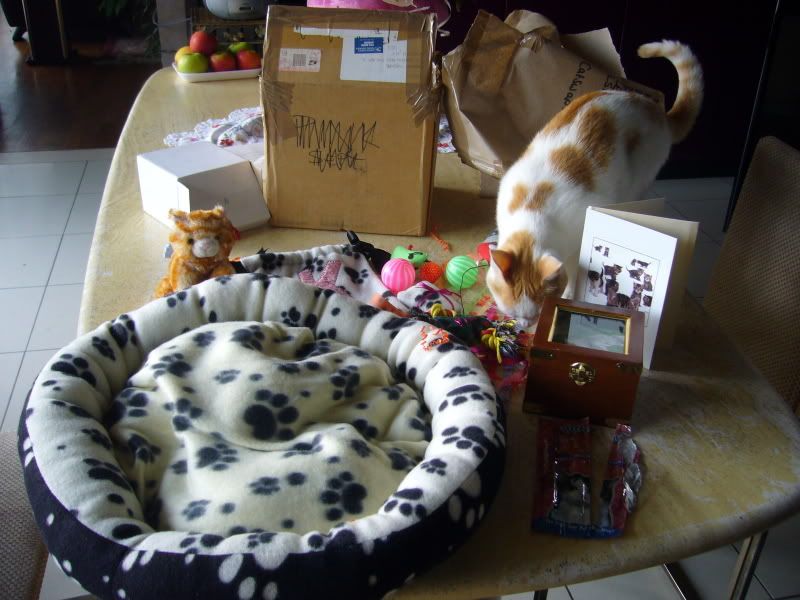 First the kitty condom bed: I'm not a sewer so I wouldn't ever be able to make it myself and I love it so much! Thank you!
-It's very usefull that the kitty condom bed has two sides
One for the jealous dog and one for the kitty
-The cute toys that were in a beautiul handmade pouch with kitty's initial on it: It's so beautiful!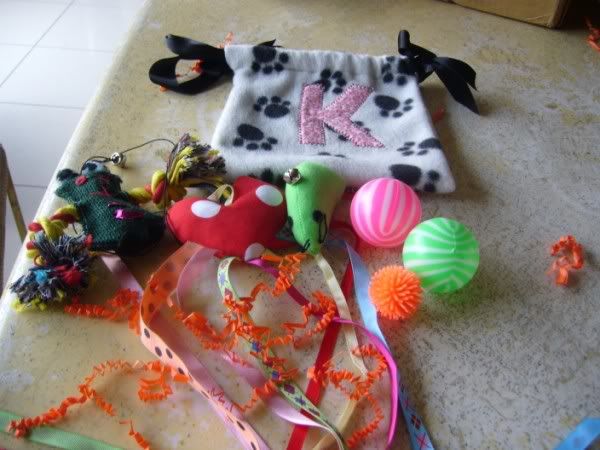 -A cute kitty with a fish backpack and a catnip toy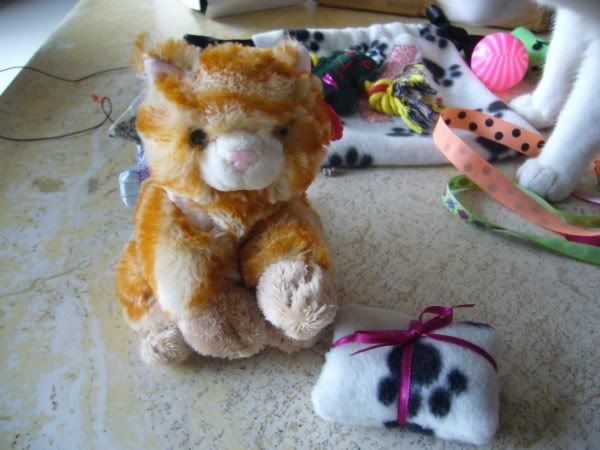 Look what the fish is hiding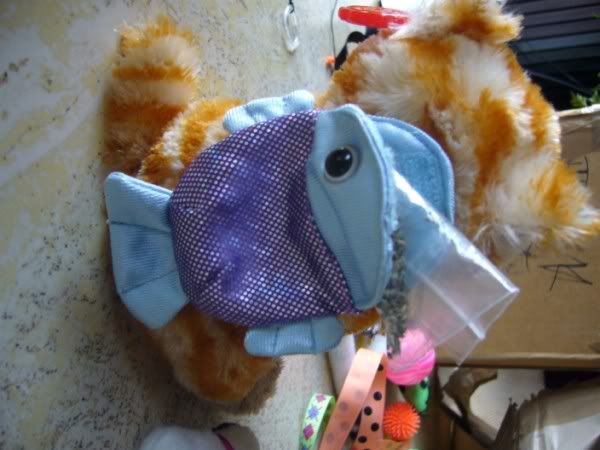 -Some kitty treats for kitty, she really loves them
,
A beautiful card with cats on it and last but certainly not least!
A trinket box with a beautiful pic of boulet (she died too early in may) in it. I almost started crying when I saw it, I love it . It's so sweet kittyvanghoul!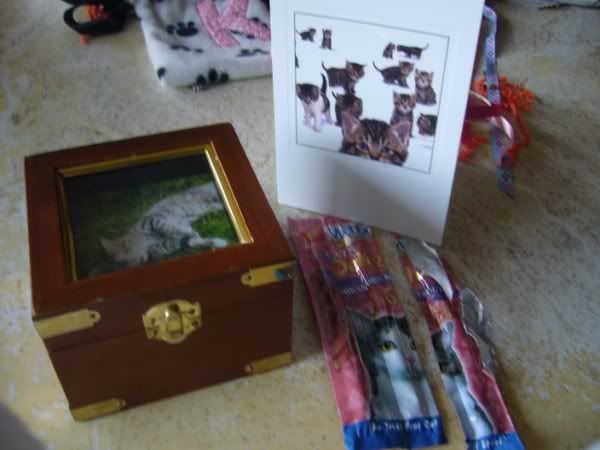 Thanks you kittyvanghoul for everything! You really spoiled me rotten. I hope your package will arrive soon too!
(Sorry for the pic heavy post but I had to share all this wonderful stuff)