Hi everyone ...
The other Day I saw this really cute post from Cerrieocity Kills
https://www.craftster.org/forum/index.php?topic=173400.msg1782253#msg1782253
thees awesome camo and pink aprons for her roller derby team to raffle ... well I thought they were really cool ... 2 days later and I'm at Wal-mart and see a scrap of pink silk and a scrap of pink camo in the bin ....... so i figured why not ...So here is my skirt version ....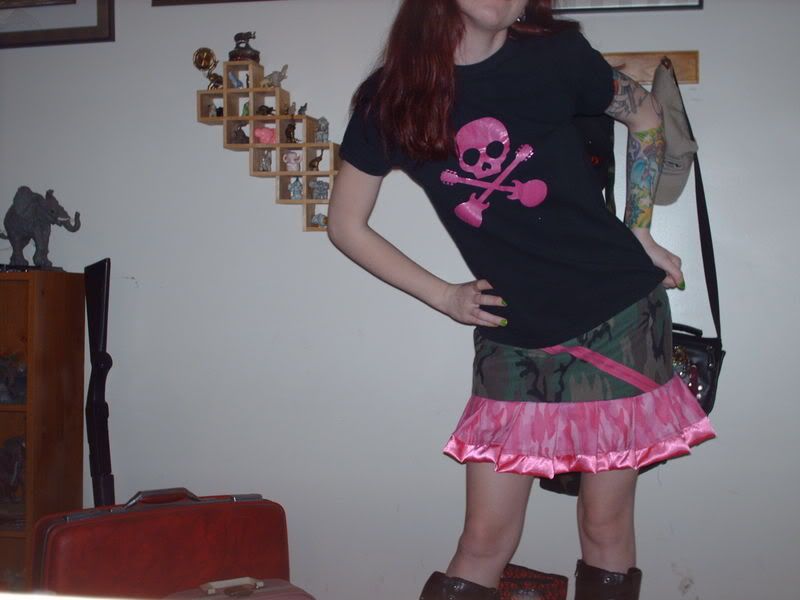 It has a cool diagonal zipper ...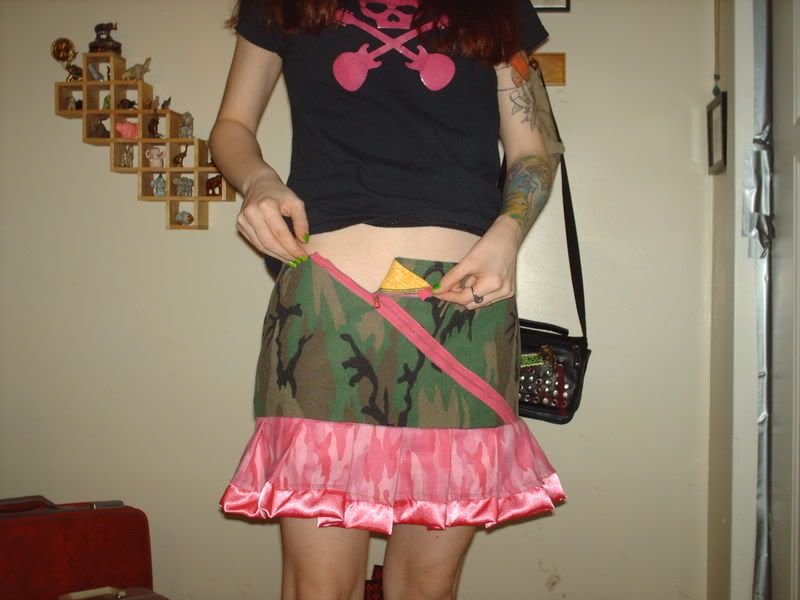 I'm proud of my self for actually making the silky trim ...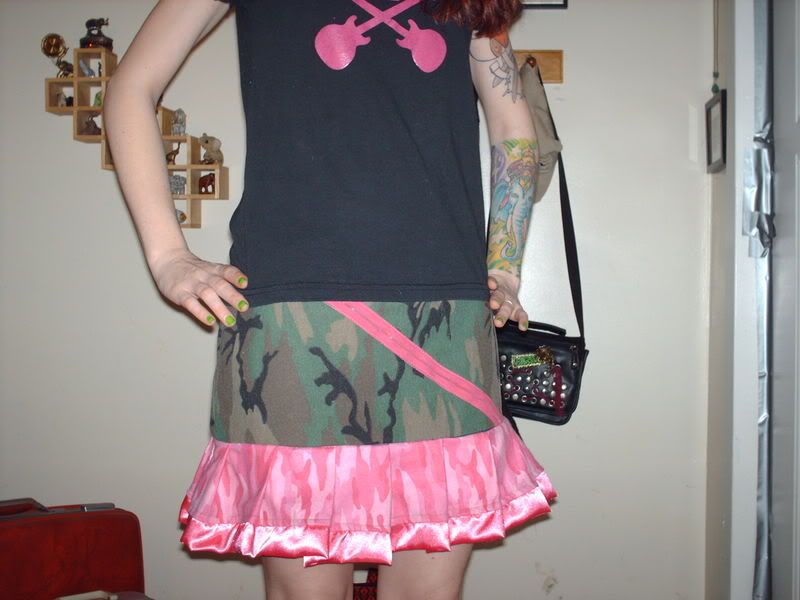 And I did a distressed pink camo Skull and cross bones on the back .. inspired by another craftster ( sorry I cant find the post ) or Id credit you ...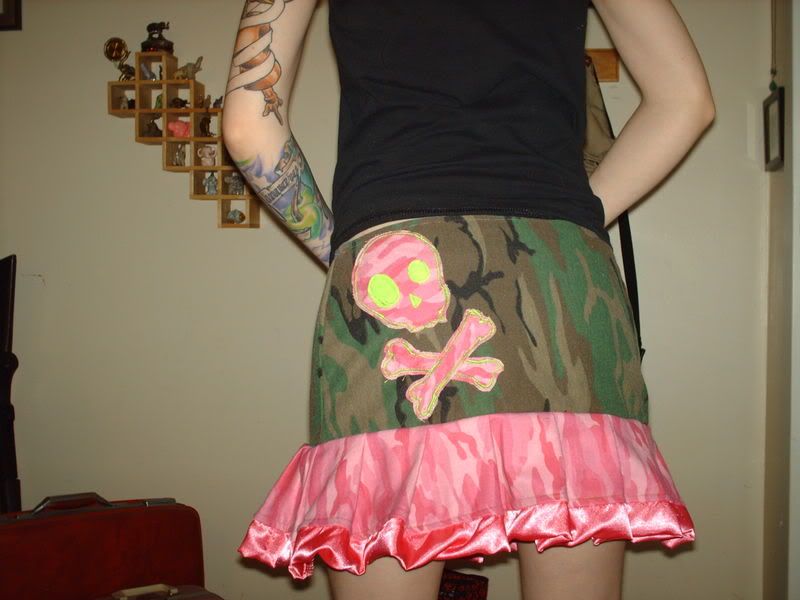 Thanks so much for looking .. please let me know what you think ...
and special thanks to Cerriocity kills ... for the inspiration
does it need more embellishments?
Have a great day
Jayne