Hello
Well My sister loves pirates too.....
But .. she doesn't like corsets or skirts much .. So when I got this free hoodie I decided to make it piratey for her .. the original fit was fine except she has long monkey arms so I had to lengthen the sleeves which i worked into the design using my awesome flannel parate ship and map fabric in a stagard stripe.. I also rit dyed the net fabric I used on the pockets ( it was originally baby blue) sewed on shells and an anchor button a few star buttons , Made a cool pirate skull and cross bones applique for the back and hand made and beaded an octopus applique for the front plus made a shell zipper pull ... I haven't given it to her yet .. Please tell me if you like it and if you think she will??
this is the original hoodie ( except I had already started on the sleeves ) but you can see it had the dreaded logos that needed covering
Now the Pirate Hoodie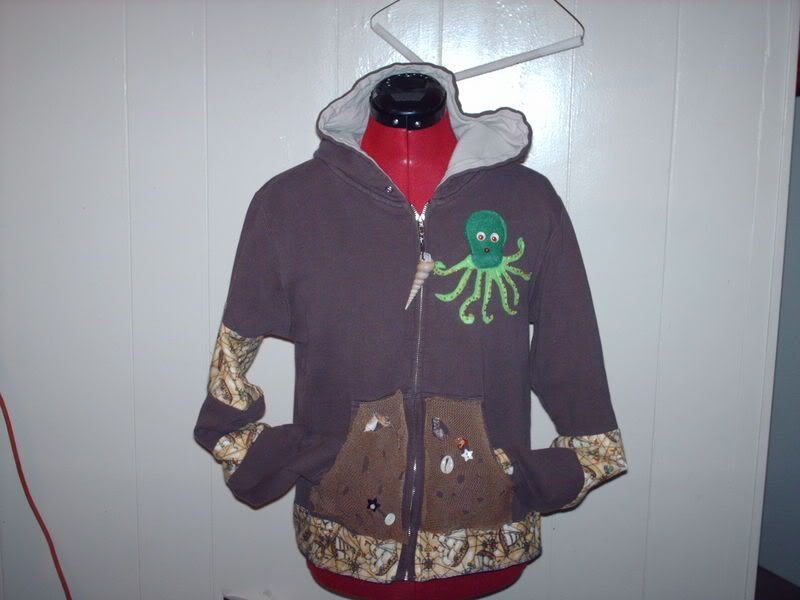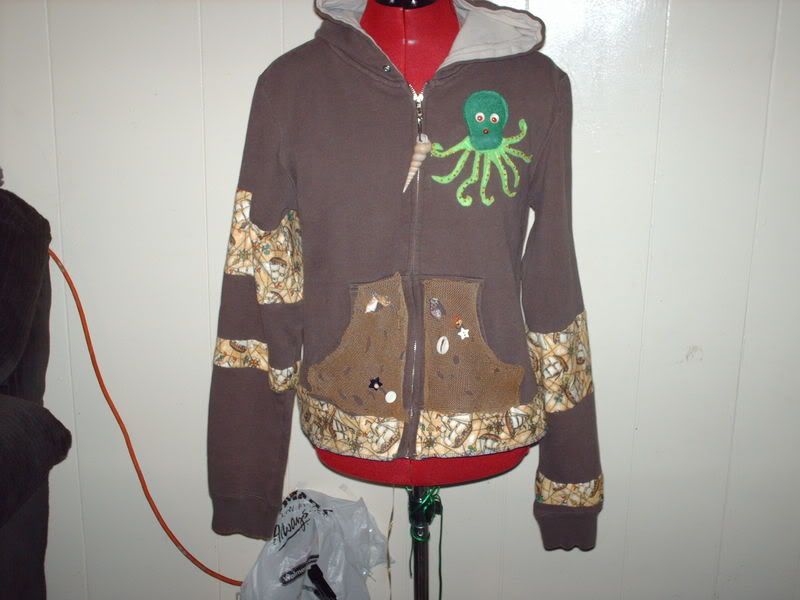 Close up of the hand beaded Octopus
the bead represent his suction cups
and you can also see the shell zipper pull .. I poked a hole in some shells I got at the dollar store
Now the back !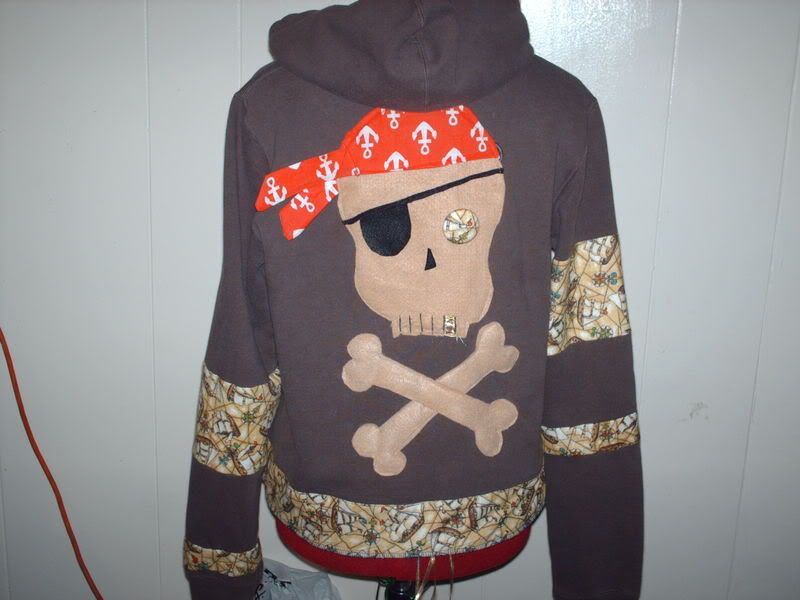 and THE BEST PART ! the googly eye!
Thank you as always and have a wonderfull eavining
Jayne