Hello,
I am so Happy to be finished with this skirt ! It turned out alright but on the way just about anything that could go wrong with it did ... heres the story ...I was pretty happy with my blue fire pleated skirt and I figured Id make another ... well I had gotten some red on red sparkly plaid after Christmas for like 75 cents ( I think it was meant for like a table cloth or maby like a tree skirt or something ...)any way I also had some Spiderman fabric my sis gave my for Christmas .. so thats the 2 fabrics I started out using and the skirt was meant to look like this
Spider Man side ...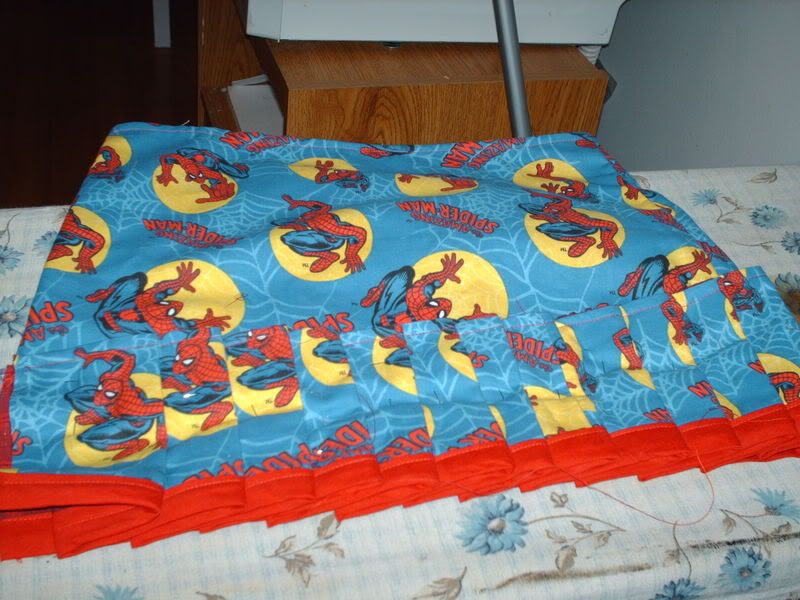 plaid sparkle side
BUT as I often do I underestimated the amount of spider man fabric I would need or over estimated the amount I had ... either way as you could tell my ruffle was way to short to go around... so I got to One wal-mart
they are completely out of Spidey fabric all together ... I got to the other wal-mart
They have 2 types but not the one i need .. so I buy a few yards of the other 2 kinds to bring home and decide what to do ....One is cool but way darker than the existing ruffle... and the other is the right colors but is intended to be a Pillow i.e. panels.. Any way you can see here what i mean
So I decided to go with the pillow panels And take apart the existing top/waist piece and use it for more ruffle
and I like the way it turned out ... but the drama wasn't over there then I had to make yet another trip to wal-mart to get more seam binding .. then Didnt have any good black and has to use this horrid cheap kind that literally broke every 4 or 5 stitches ....Talk about a NIGHTMARE
Any way I made it through so here is the final product
Spidey Side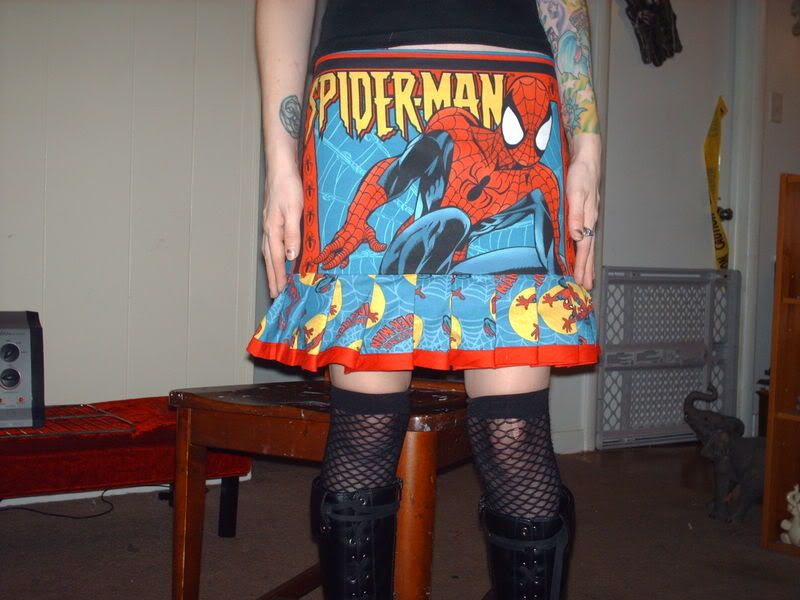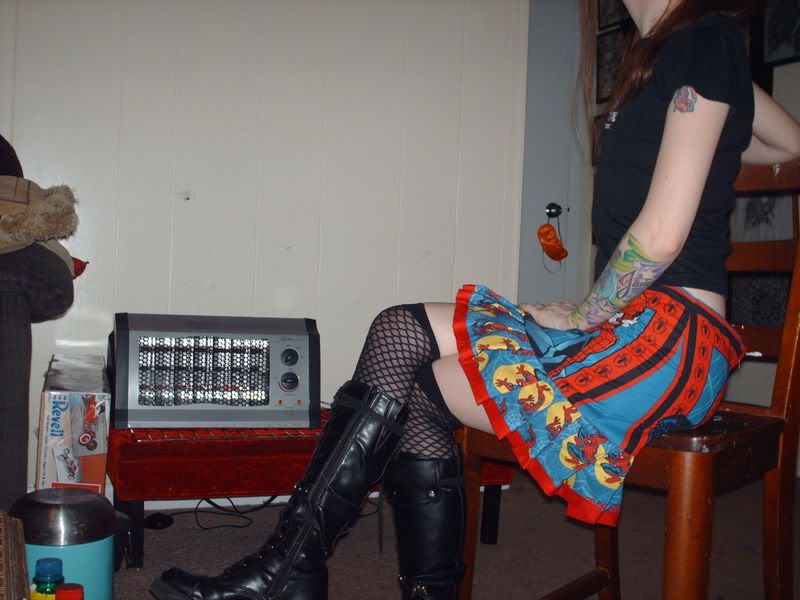 the side panels lined up to make a little triangle ( i was pretty pleased with that ...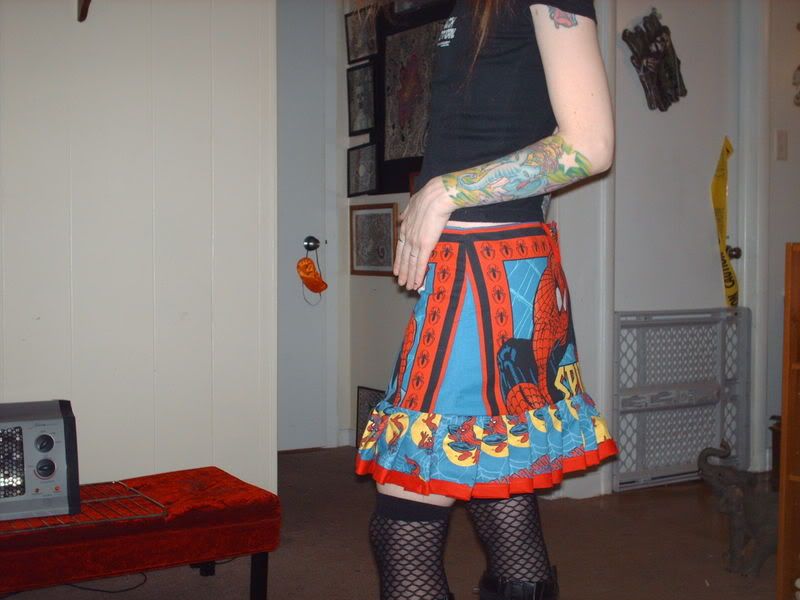 red on red srarkely
the pics dont do the sparkle justice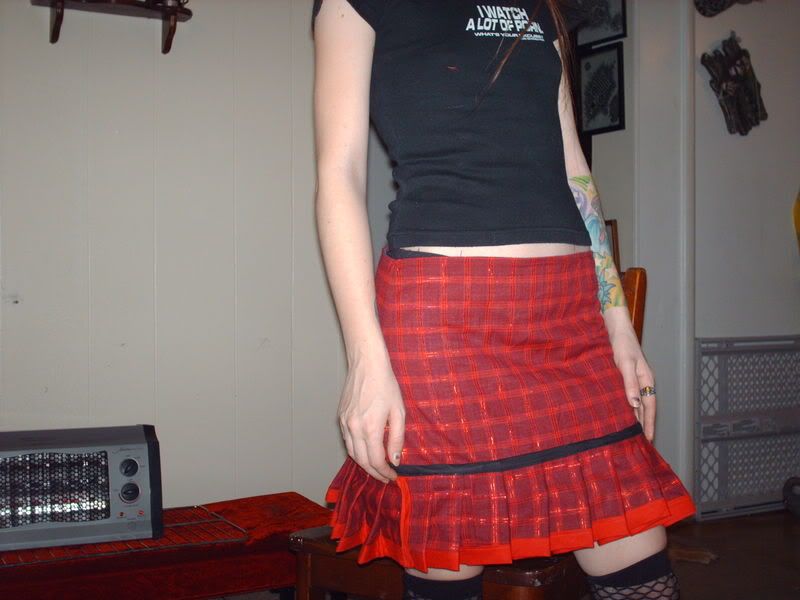 Close up of the zipper .. I didn't want a zipper right through Spideys head , but all the zippers I have are ginormous so I tucked it between the 2 layers and only used the little bit necessary for getting in and out of the skirt .... I think it turned out pretty good...
in this pic I'm pointing to how far the zipper is "sandwiched"
Thanks so much for looking ...As always I love to hear what you think...
Have a great day ( and sorry this post was so pic heavy/rambley)
Jayne