Hello ,
This first skirt ..I really like but it did turn out riskily short... I had intended to sandwich A tulle pleated ruffle between the red and black , but I just didn't think i had enough .. so I went with the " micro mini " I made it from 99 cent bandannas so I guess I can always get a few more and make one with tulle when I get some more. So here we go ...
Side 1.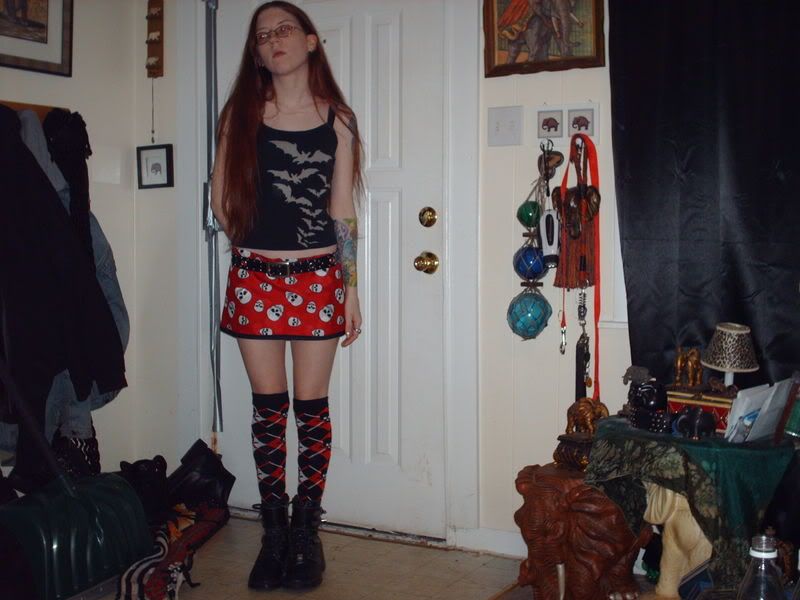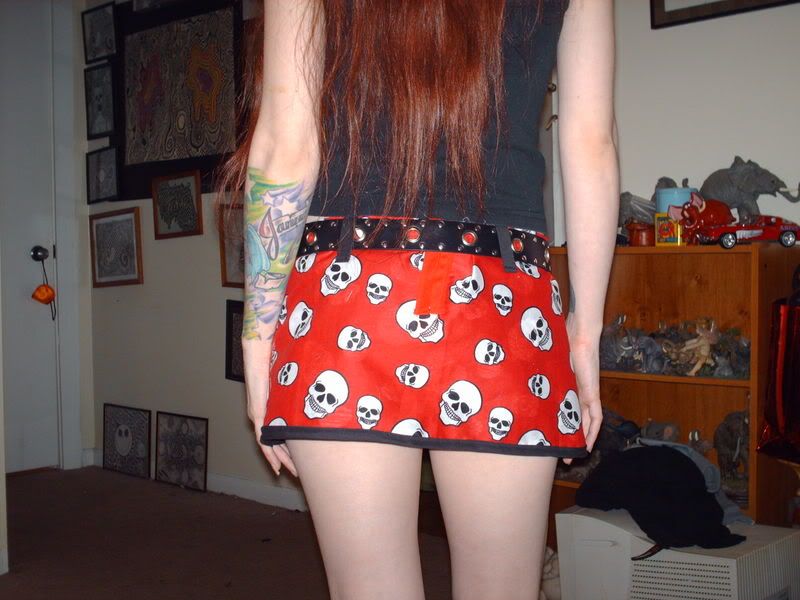 Side 2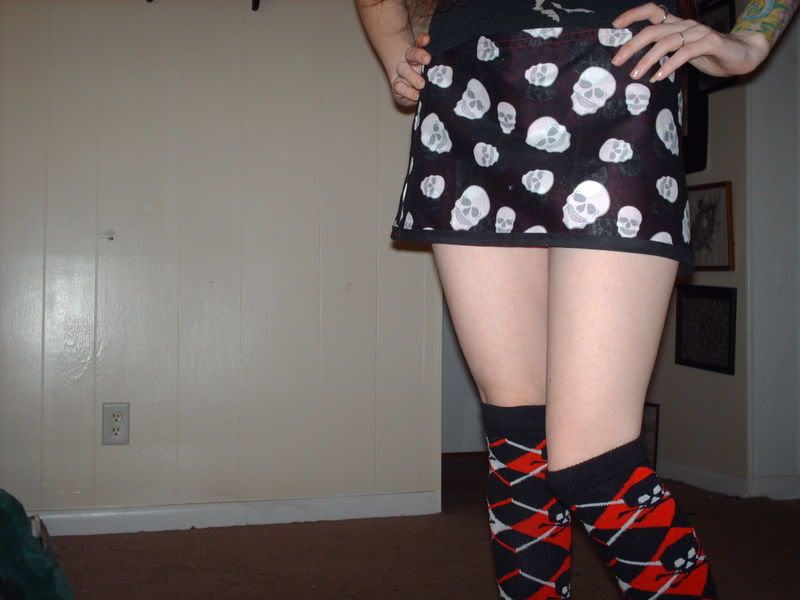 The next one I know Ill never wear .. but I'm sure someone will....
I had originally got then strawberry shortcake Fabric .. to make something for my 7year old cousin , but after an accidental miss measure .. I couldn't use it for here and this was the usable amount left, plus I had this great trim that i knew would work really good with it .. so I decided to do a kind of lolita-ish mini ...
Side one "Strawberry Short Skirt"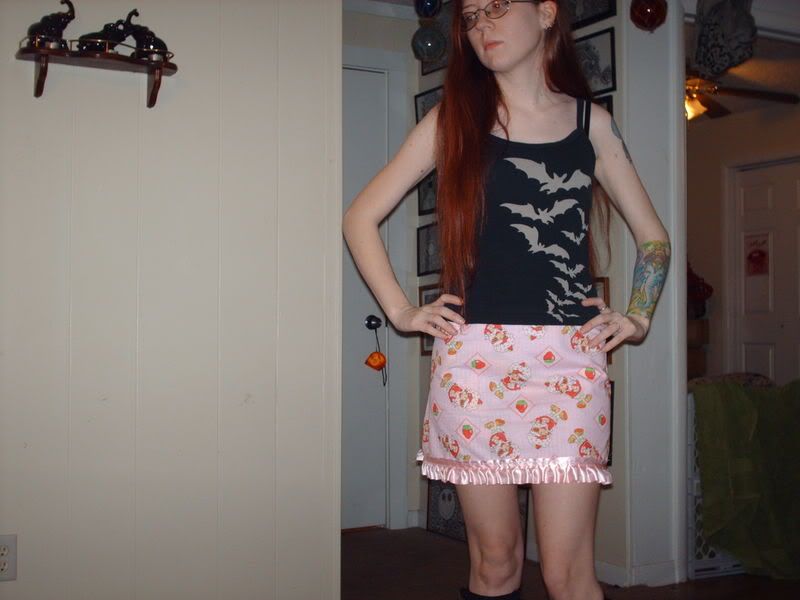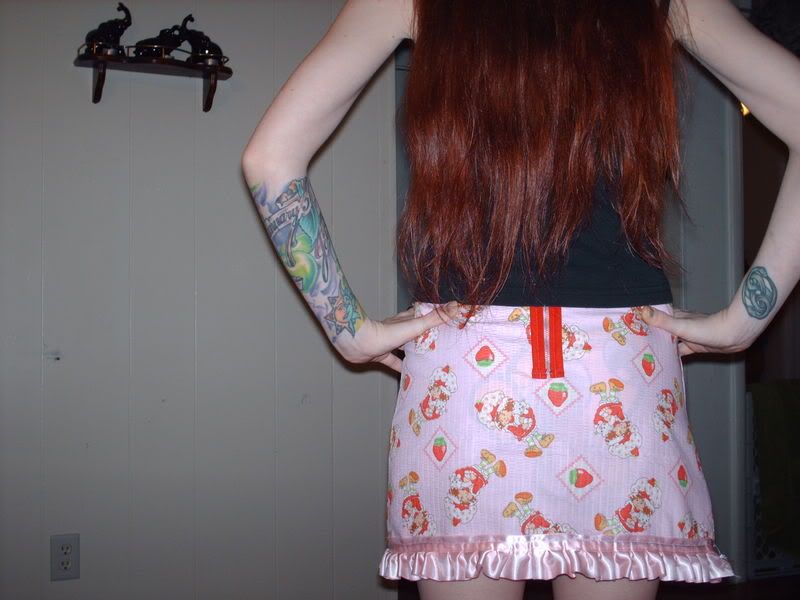 And here is Side 2 P.P.G.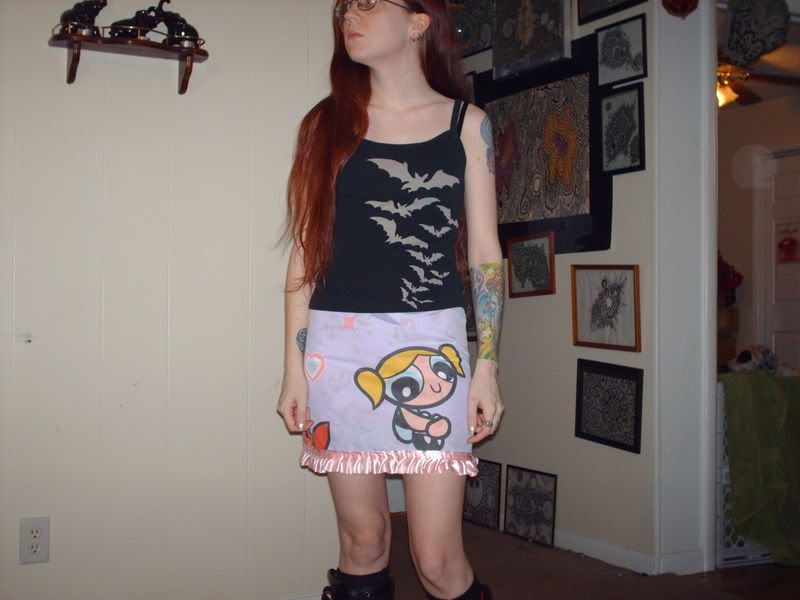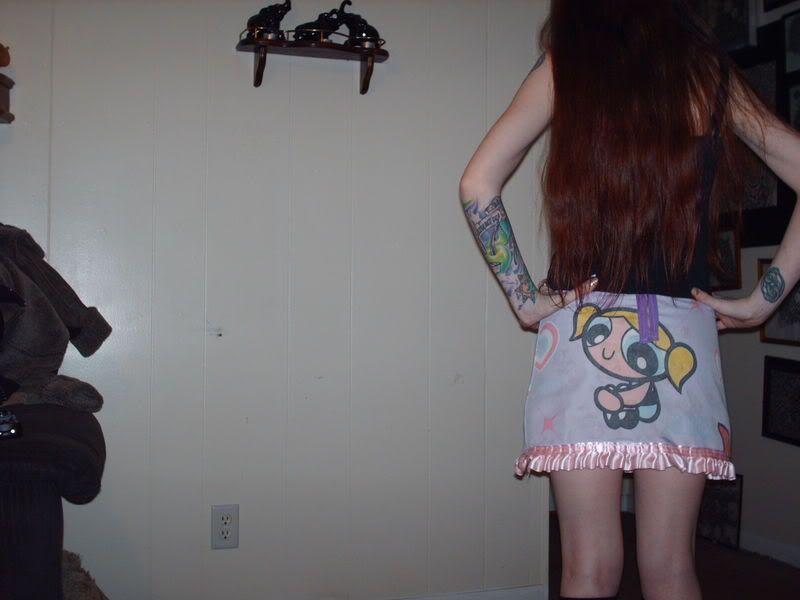 Thanks so much for looking , ( I hope all this pink and purple lately doesn't "tarnish" my "image")
lol .. I just really need to use up all of that Ginormous Power puff sheet
Have a great night and Happy Valentines to everyone
Jayne