ok, so i got this really-super-warm-beautiful-chocolate brown hoodie a couple of years ago, and the first time i ever wore it i burned a hole right through it! (don't ask...) fast forward two years and i'm still only able to wear it around the house over my pajamas because if I go outside in this thing with a ginormous hole in the front, it gets a tad bid drafty. well, i found less than a yard of this beautiful gray blue fabric in my stash, and i decide to make my hoodie wearable again. so i cut out some bird silhouettes in the fabric, and hand sewed 'em on!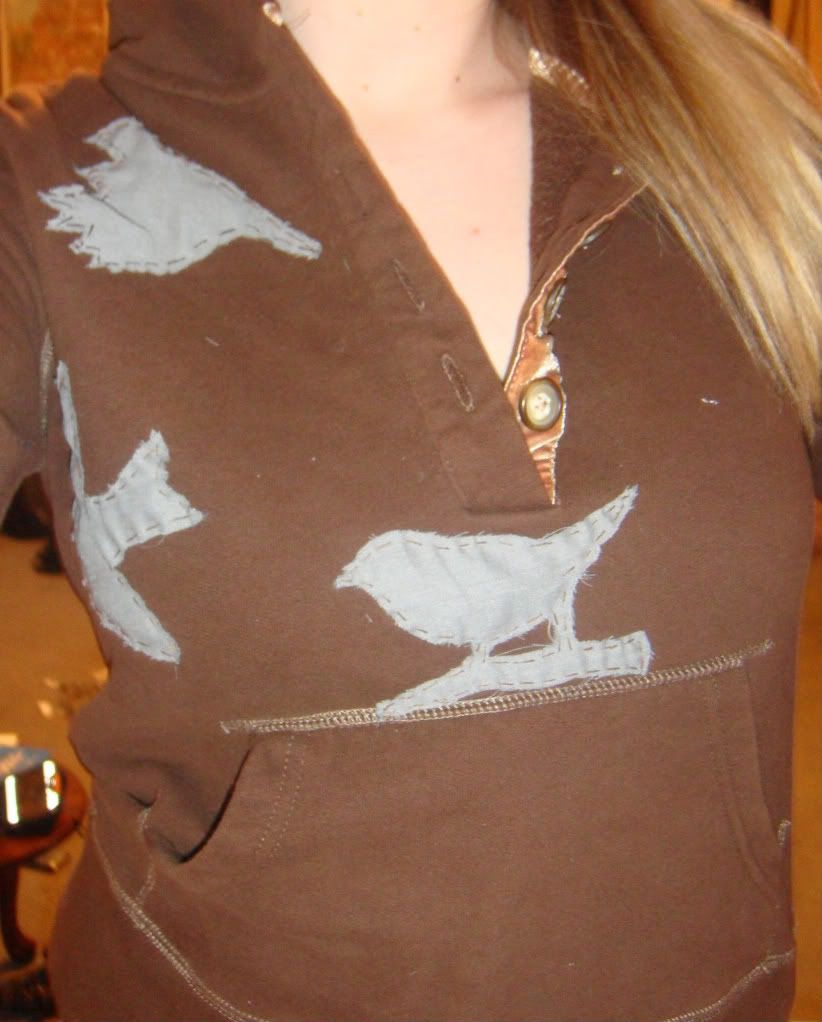 right under this bird on the branch is where the huge hole was. you can't even tell now that it was there!
i really need to lint roll this and get the little pieces off that frayed everywhere!
if anyone knows of anything i can do to stop the ends from fraying anymore please let me know! i tested out some extra of this fabric and tried the whole "lightly burn" the edges trick, but the entire piece caught on fire, so i don't wanna do that. (i'm beginning to think me and fire just dont work well together.) I like the edges a little frayed how they are, but if i wash it i don't want it fraying anymore!
cc welcome!