I found this old make-up case at our local thrift store and knew it was just calling my name. When checking out the guy gave me 50% off... I left thinking I had scored! Only $5 for my little treasure. It wasnt until I got home and opened the darn thing that I realized why. It smelled like some lady had kept some creature rotting in there! For 30 years! It was gross! On first impulse I threw it out... but along came garbage day and I figured I could use a good challenge. After using up the entire supply of Febreze in the state, a box of gas masks, and some TLC here's the result.
Before
After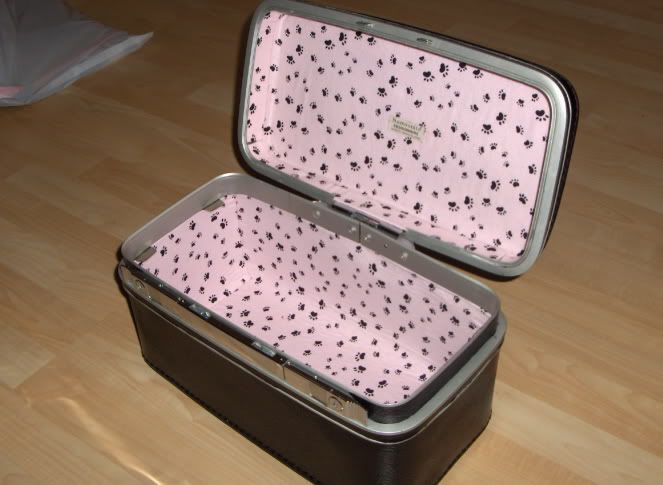 ***Update****
Here's the added tut for anyone who's interested
This was a suprisingly easy project, especially for someone like myself who has never done anything like this before...
Supplies:
-one Battered up suitcase/ makeup case
-enough posterboard to trace the old inserts onto
-a razor knife
-spray adhesive
-enough fabric to recover the inside
-masking tape or painters blue tape (optional depending if you have any embelleshments you'd like to keep ie: metal pieces)
-Plastic Spraypaint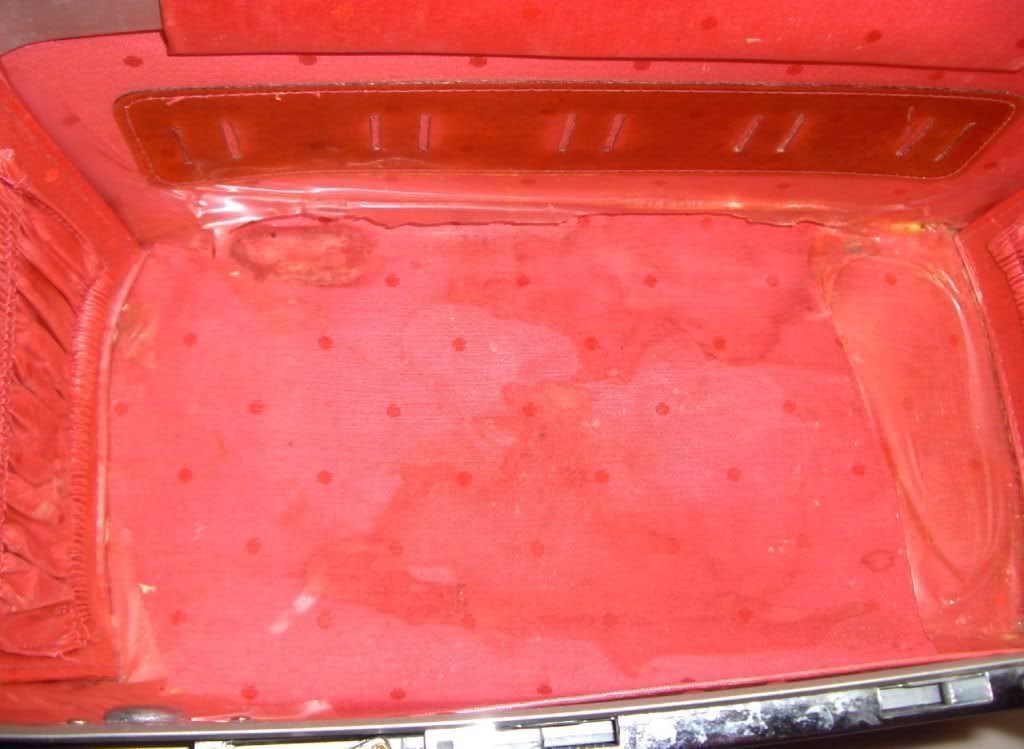 Step one:
Take the inside fabric and cardboard if there is any out. This can be done with the razor knife, make sure to cut along the edges as this will be used as your template for the new fabric. Take note of how it comes out, as you will want to put it back together the same way
Step Two:
Trim everything you don't want painted in the blue tape.
This is what it should look like so far.
Step Three:
Using the spray paint, get all of the outside vinyl, make lots of thin coats instead of one thick one to avoid runs.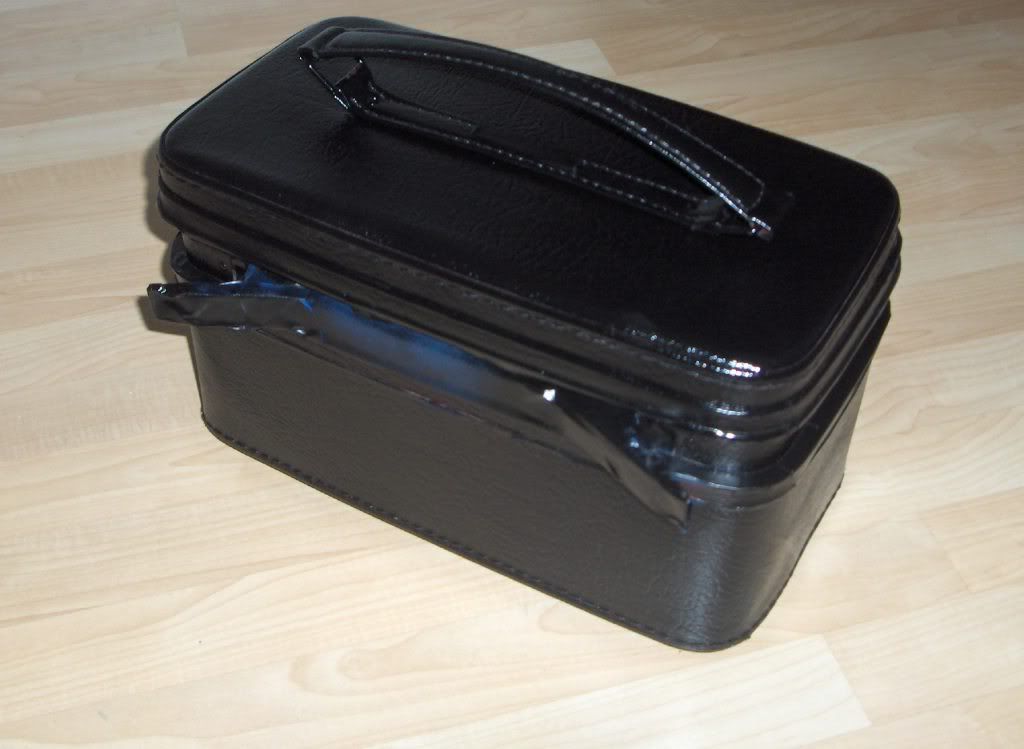 Step Four: While your creation dries trace your fabric and any cardboard cut outs onto cardstock and whichever fabric you chose.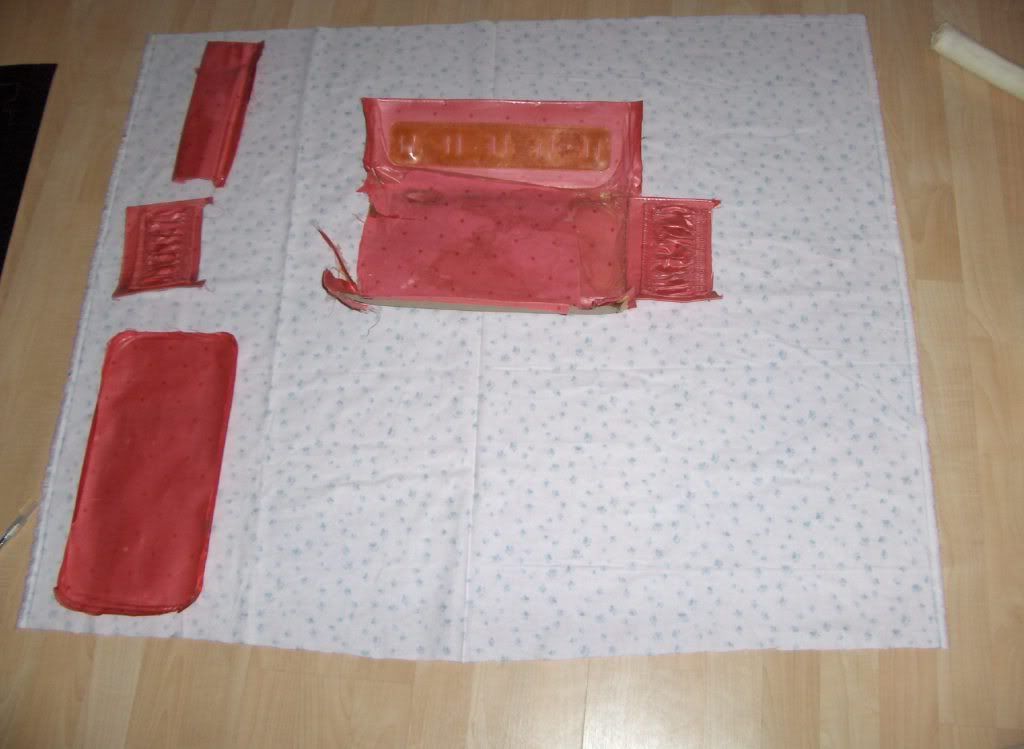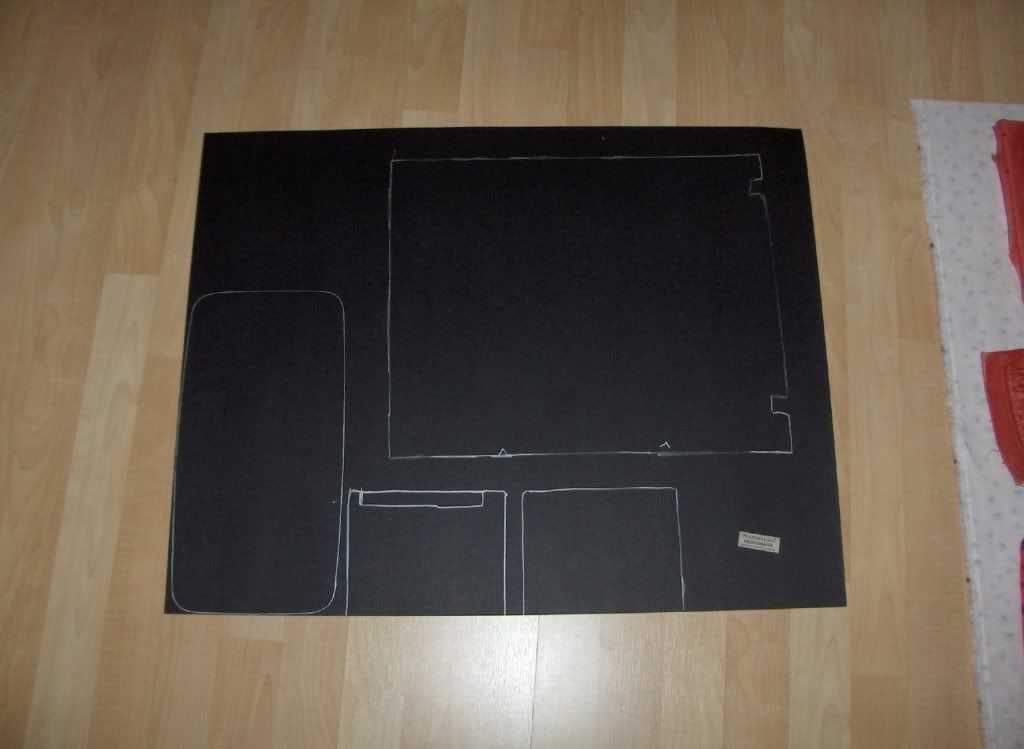 Cut them out and apply spray adhesive to one side of the cardstock, laying the same fabric over it, fold the corners of the fabric around the cardstock and affix with spray adhesive. Next take off all of the blue tape, being very careful, you may need to run your razor over the edges to prevent peeling. Once you have all of your peices, put them back together just as you disassembled them. I would recommend doing one peice at a time in case you need to change any measurements.
Voila! You're done! If anything isnt clear I'm happy to answer any questions
I'd love to see yours if anyone makes one!
Thanks for looking,
Bizzy