So I was in the past Sweeney Todd swap, and this is the tshirt I made for my partner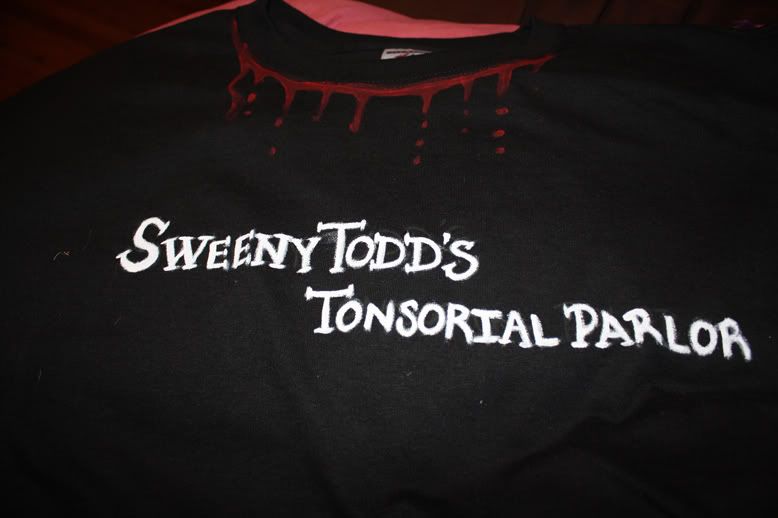 I wish I had better pictures of all the goodies I sent, but alas, I never think before I play photographer.
It's free handed/stenciled... I say that because I had a stencil for the first letters and then winged it the rest of the way and the blood was a last minute effort that I thought turned out nice
So, thoughts, comments? I'd love to hear them....!
(yeah, I tried a paint marker first, and it didn't work out too well, so you can see the other markings from it
)
(and yes, I am aware I misspelled Sweeney... lol I noticed after I finished and this is why it's taken me so long to post for show, *shamed*)