Where is my post? Have you ever had a post not show up before? I guess I'll try again.
I got my fanatastic package with lots of very cool stuff.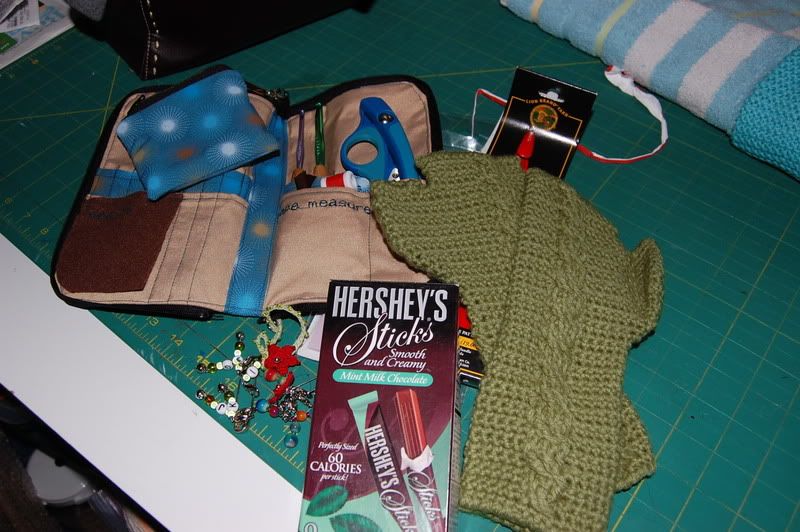 very cool pouch to hold hooks and supplies, hooks, jewelry, arm warmers ( they fit ) My favorite are the stitch markers.
Yummy chocolate, little notepads, scissors lots of great stuff. I am so lucky to have such a perfect partner.