o.k. so i am finally back and thought i would post what i received. unfortunately the one i got from zigg13pra got misplaced so i don't have that pic. [thanks hubby for cleaning the living room!] but it was cool. oh i don't think he threw it away he just put it somewhere and i can't find it. anyways it was black and had this clear stuff over it. inside was polka dots and i thoroughly enjoyed shaking it for a loong time. i guess you could kinda say it was like a snoglobe in postcard form. also i did a personal swap postcard and i don't have that pic either. don't worry i'm still working on yours! oh and while i'm at it i'll post the ones i sent cause only one person [Rhondas] posted picsof mine.
here's the two from Rhondas. i love Hk and that one went straight to my fridge. I got a surprise 2nd one and i laughed so hard at the kitty i almost pee'd myself.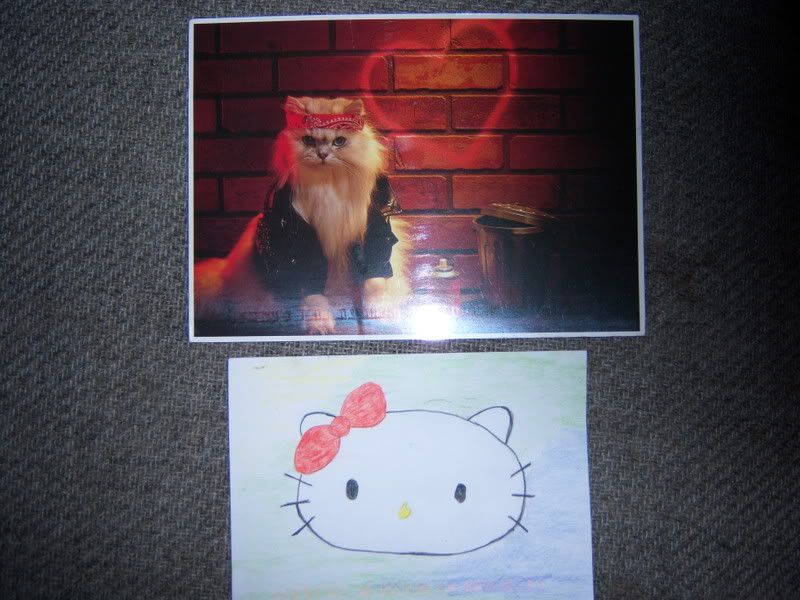 closeup of kitty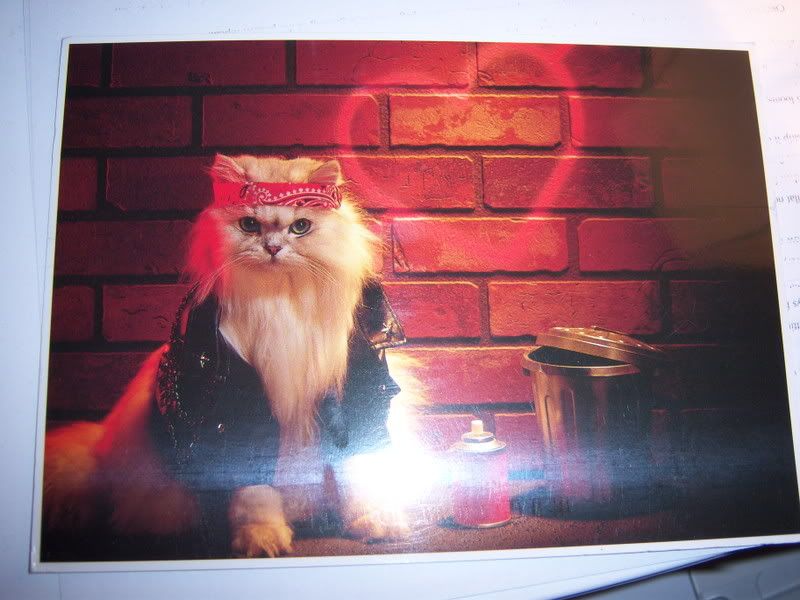 heres my pinup [another love of mine] postcard from veganxwater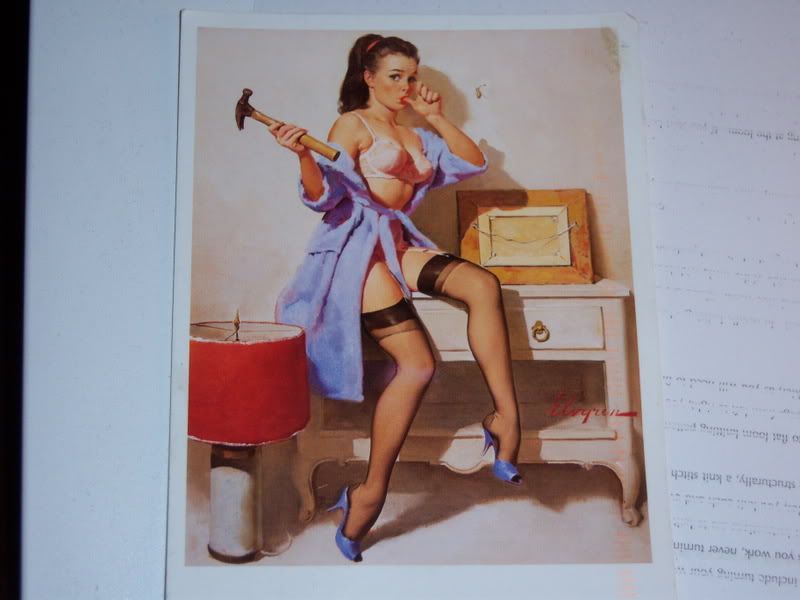 this one promptly went near my pinupcollection.
Thanks so much for all of em all you ladies! and sorry the 2 others got missplaced1
k so here's the ones i sent
RhondaS- chibi girl
veganxwater-pinup n lace
zigg13pra- mouse
i had fun drawing the chibi girl and the mouse and i loved that pic of the pinup type girl.