I posted a picture of my makeup test run
here
last week, and here's the finished product:
Closeup of the face:
(The chest scratches are my favorite part)
And an action shot!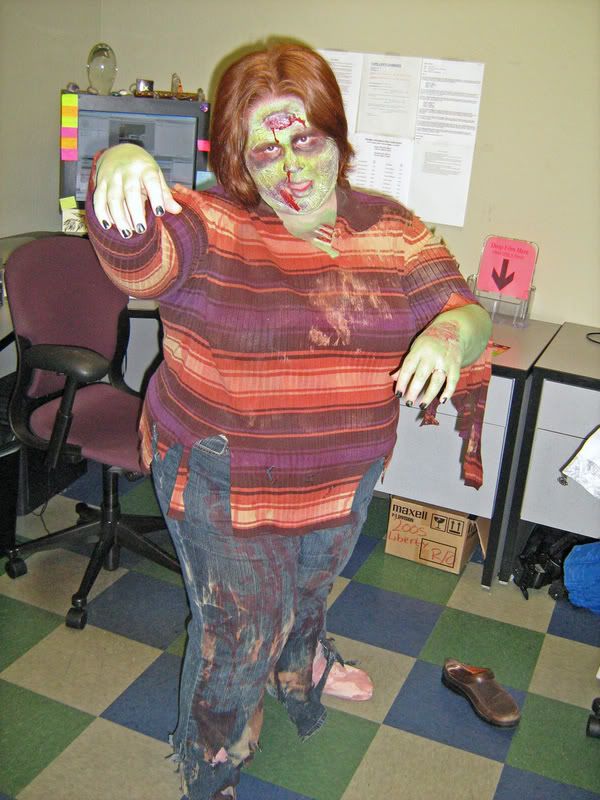 The clothes are old ones I don't wear anymore as they're just a little too small. I
tore them up
distressed them, stomped them into the dirt, and soaked them in fake blood. The face makeup is liquid latex and tissue paper, with a green base covered over in purple, brown, and black, with gel blood for effect. (Looks like some of the neck and arm stuff is rubbing off. Poo.)
I'm really happy with the way it came out - I even won the office costume contest. Whee! Except the latex is very stiff and starting to peel around the edges - I'm dying to pull it all off, and I still have four more hours of work to go!
Grarrrgggh!