I didn't see too many people knitting the Bella Blouse from IK's Summer issue (the free pattern). I tried starting a KAL but no takers. Well, I love it! Here it is: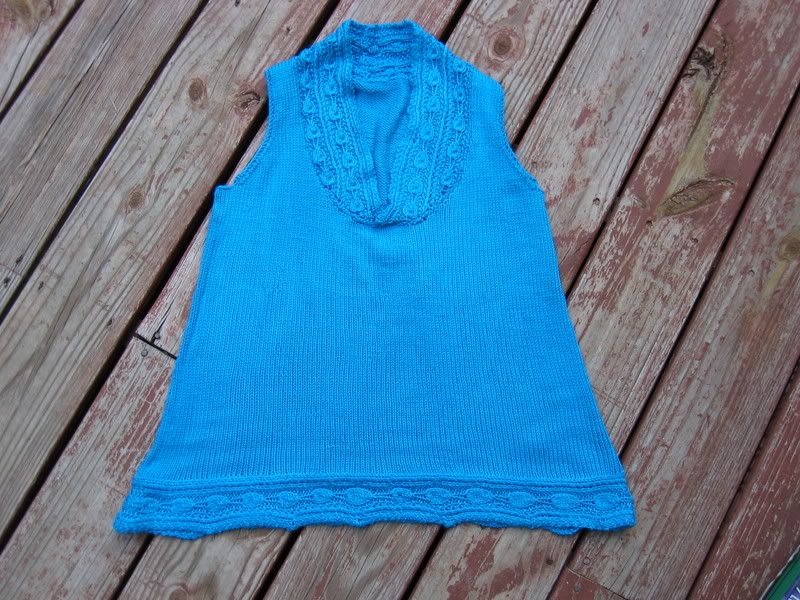 Apparently, I need to add some more info to this post - well, there isn't much more but here's what I can tell you. I used Lion Brand Microspun in turquoise - the finished piece is a bit more drapey than the original appears in the pattern but I like that. I constructed it in the round instead of in pieces because I don't like to seam. I left off the sleeve inserts mostly because I liked it without. The only problem I had with the pattern was the yo called for at the beginning of the purl sides on the chart. I couldn't get the hang of it so I did yo at the end of the knit side and then slipped the first stitch on the purl side. Worked like a charm.
If you would like to see a modeled shot or a shot of the detail, please feel free to visit my blog. But don't feel like you have to visit my blog
http://www.knitsawrap.blogspot.com/2007/06/bella-isimo.html
- it's just an offer. All other info is right here on this post.