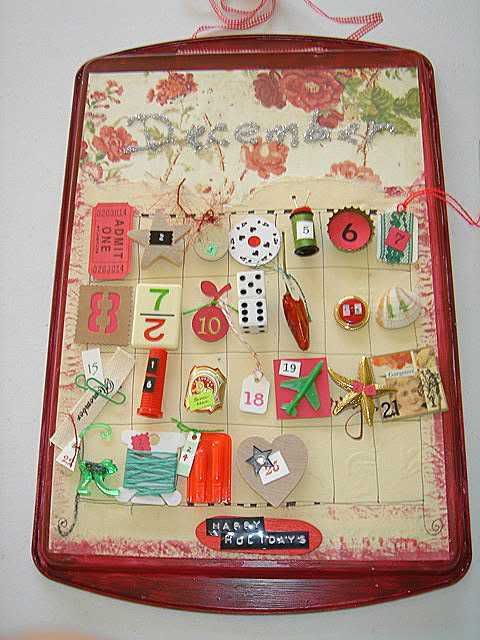 I had a lot of fun making this funky-cool advent calendar. Its a dollar store cookie sheet, painted, with added decorative papers. The fun part is making the 25 magnets out of all sorts of cool stuff I had laying around. I saw instructions here:
http://teresamcfayden.typepad.com/minutia/
The idea is to store the magnets on the other side and as the days go by, add a magnet each day. I love the feel of it.