Hello
Seeing all the cool bookbinding around here, I decided I must try! So, I just finished my first journal
actually, more of a sketchbook made for my boyfriend (i do hope he'll find use for it.. mostly he prefers to draw in he's torn-out notebook..). It's still empty, I'll add some kitschy-bla later
haha.
I'm thinking of adding some sort of cover/bag for carrying-protection, since he's a solider, and a very messy one.. just haven't thought through this idea enough. If you have any suggestions I'd be thrilled to hear..
Here are a bit too many pics of it ( I'm pretty exited! my first book turned out nice
) :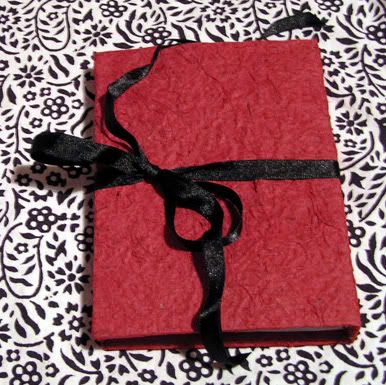 First journal and all, I've have pretty big trouble with the glues I tried... On one hand they kept dripping through the paper cover, despite me putting on a really heavy cover paper a really thin layer of glue (I tried Elmer's glue, and some weird varnish-glue, which i laid off pretty fast), and on the other hand they didn't get a good grip of the paper... What kind of better-than-Elmer's-glue do you use for this purpose?
Plus, I learned that if I buy heavy handmade paper for a cover, I'll regret it later when trying to get it to glue on my cardboard/fold easily when i want it to... but it did turn out nice in the end.
I used the coptic stitch tutorial at
http://personal.mem.bellsouth.net/d/r/drv1913/0204.html
, but didn't glue the inner pages to the cover since i liked the brown paper I put there, plus, my glues suck.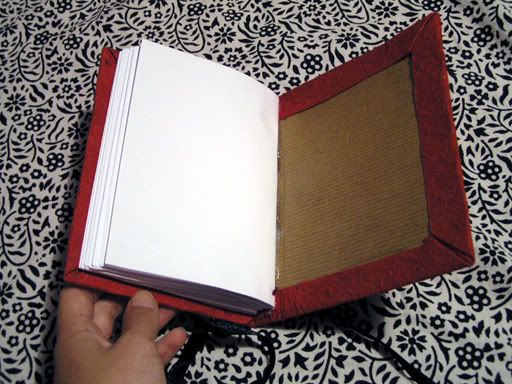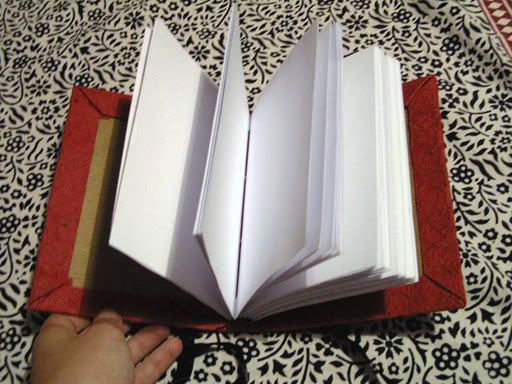 I love making little useless thing to send him in the mail (though I'll probably see him much before i get to finish making him a package
)
-Viburnum