Okay . . . So I got my inspiration from
https://www.craftster.org/forum/index.php?topic=186060.0
. (Cute kid by the way.) and decided to create my daughter her own unique onesies from t-shirts. So far I have only made one but it is super cute and couldn't wait to make the others to share. Here it is (let me know what you think!) . . .
This was the t-shirt I bought at Goodwill before I ripped it up. I used one of her store-bought onesies as a guide.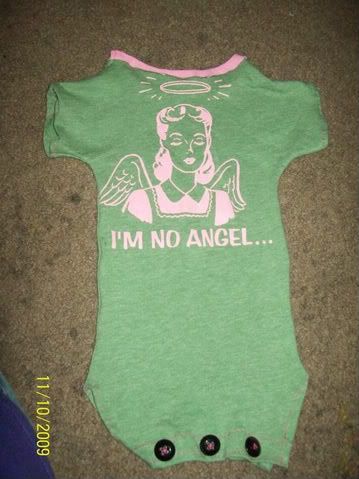 Finished project without the baby. Didn't have any snaps or velcro, so I had to use buttons.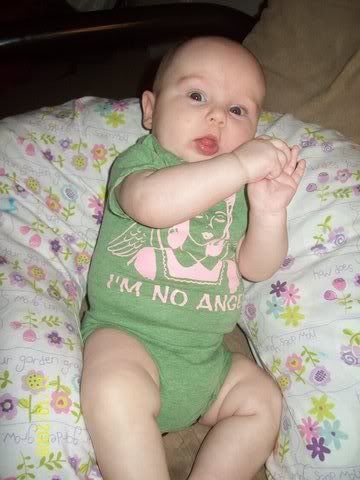 My 3 1/2 month old baby, Alexis, wearing her new onesie proudly.