Okay so me and Macreed sent and recieved.
I GOT A HAT AND IT'S RED AND IT'S AWESOME.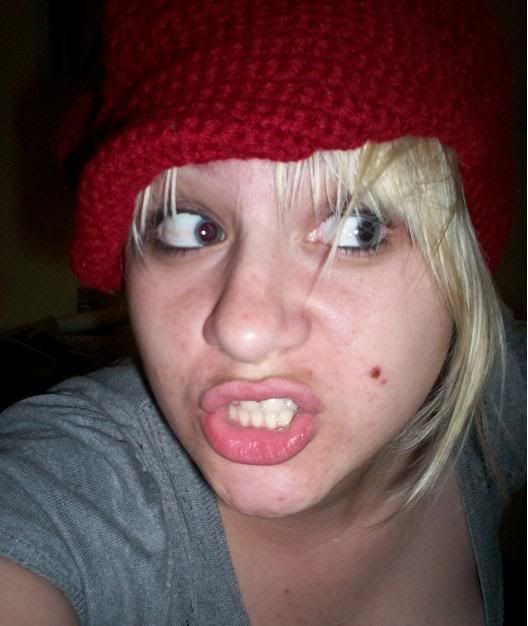 Andyway, thats me in a red hat being an idiot.
I look like some kind of cartoon character with my exaggerated features.
ahaha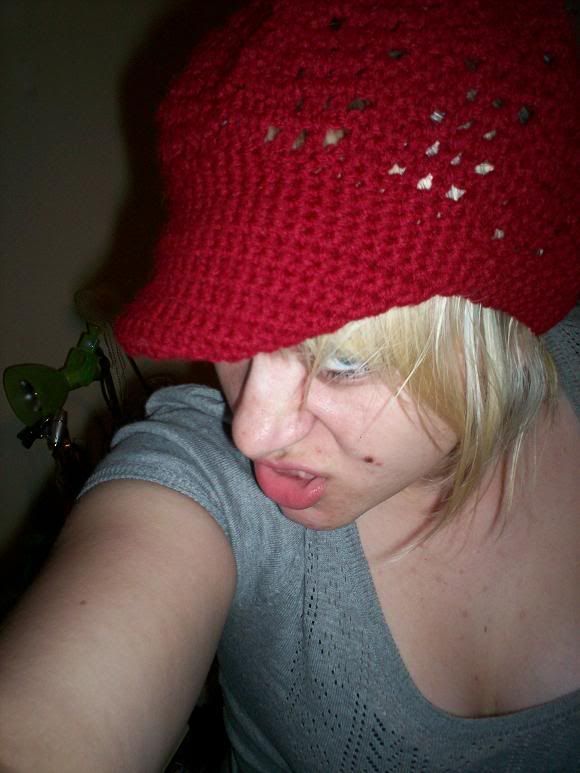 Me again.
I got lots of awesome
eg.
paintbrushes with green handles, a crochet magazine, NYLON, freezer paper, Candy, of 3 varieties, Red ink, Resin, lots of rad infor about arkansas, a brochure about what you can;t send to australia. POSTCARDS. and like the candy was in chinese takput containers, so i got chopsticks to eat them with.
hehe.
Macreed is like the best swap partner ever.
I highly recommend like, wanting her.
=D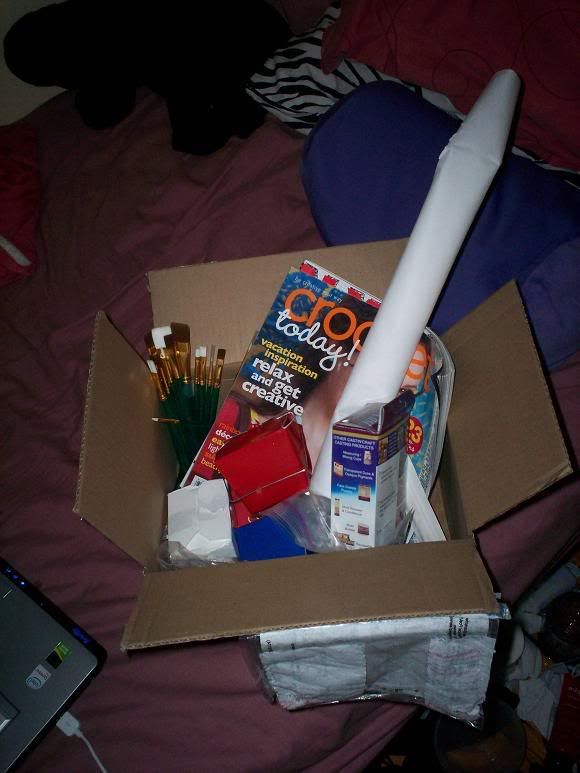 It was all packed nicley, but i ghot home from work and tore into it severely and ate it.
yeah i'm awesome.
p.s.
i love macreed.