When I have free time, and for a while I had nothing but free time, I recreate things. Recycling, I think is the greatest idea ever. So I picked up a baby onesie from Goodwill for a dollar while I was visiting my Mom's, and have just recently gotten around to revamping it for Villainy (my wirehair jack russell) to wear.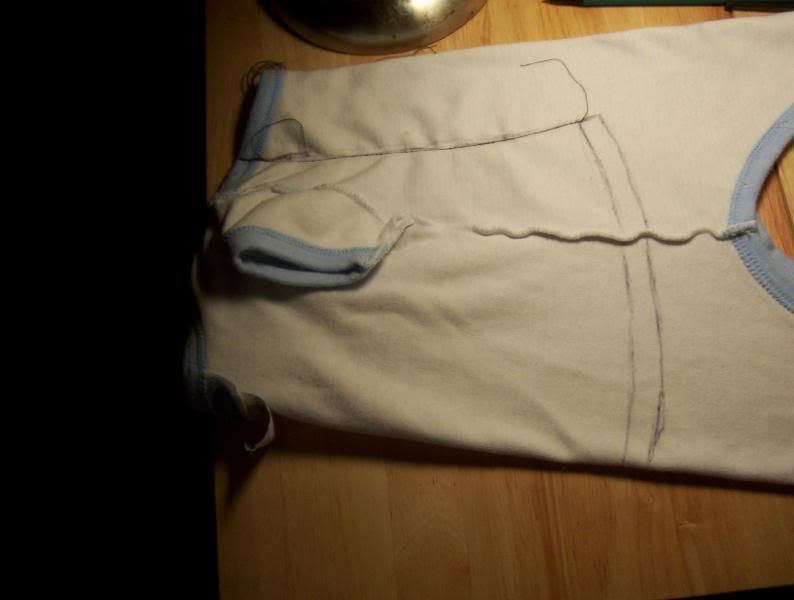 After slipping on the onesie onto the pup, I gathered the excess material, being mindful of where her front legs would be comfortable, and baste-marked with dots. I sketched what the finished shirt was going to look like on the inside of the shirt.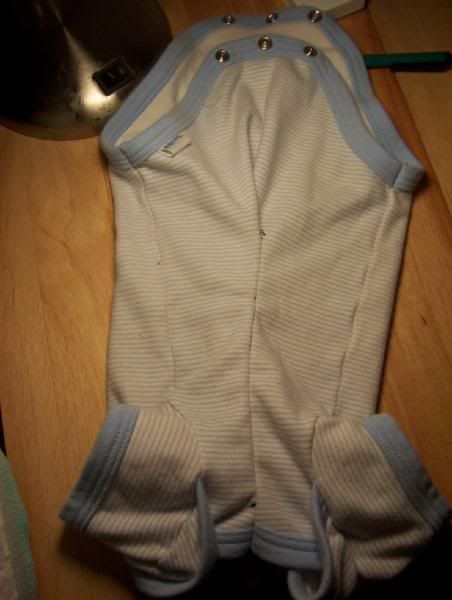 This is a shot of the new seam, and where it is in relation to the original onesie.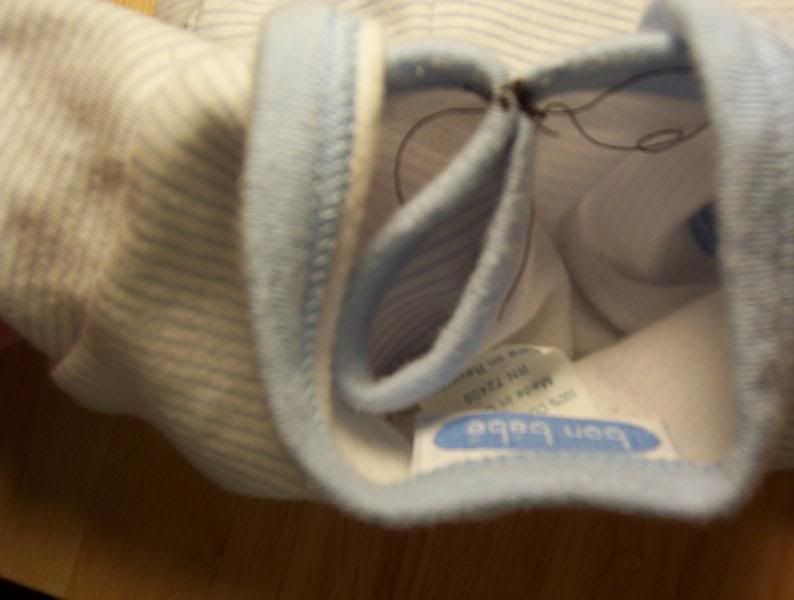 When flipped right side out, this is how much material I was doing away with.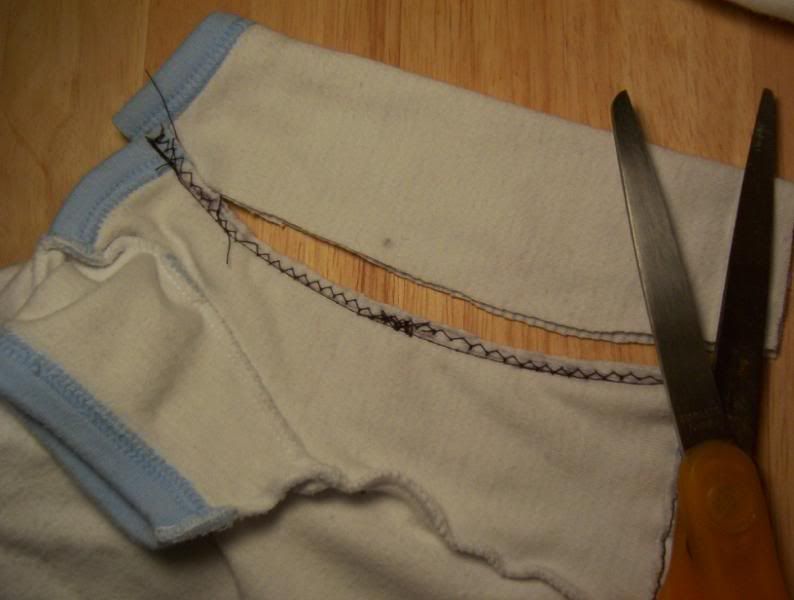 I reinforced my seam with a simple zigzag stitch, and then I trimmed it.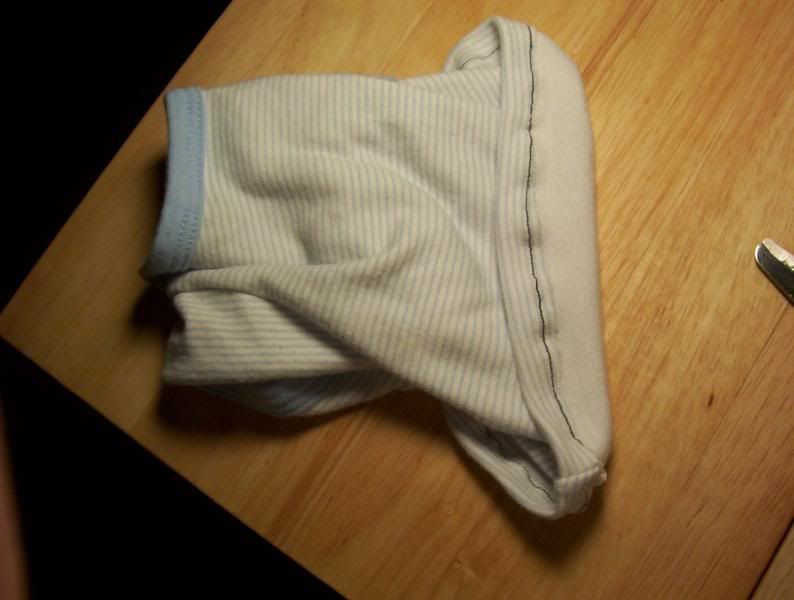 The new hem!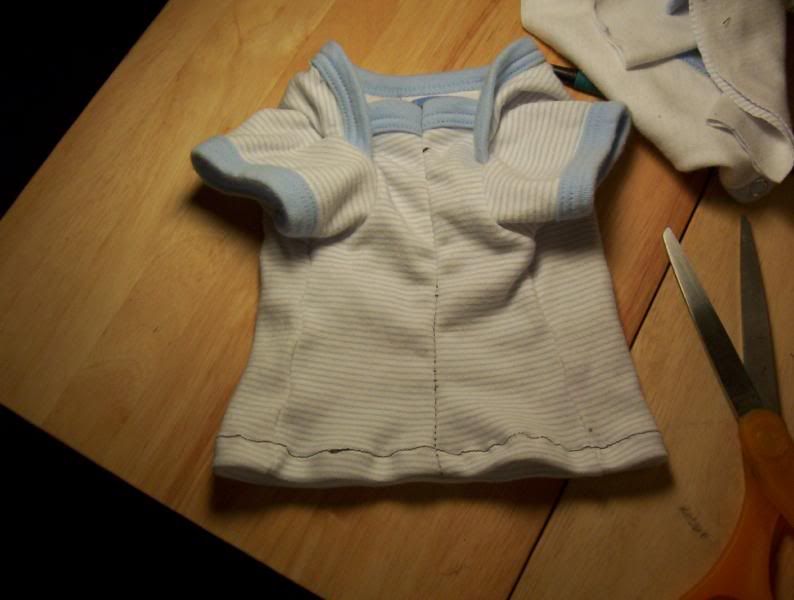 Finished! Yayyyyy!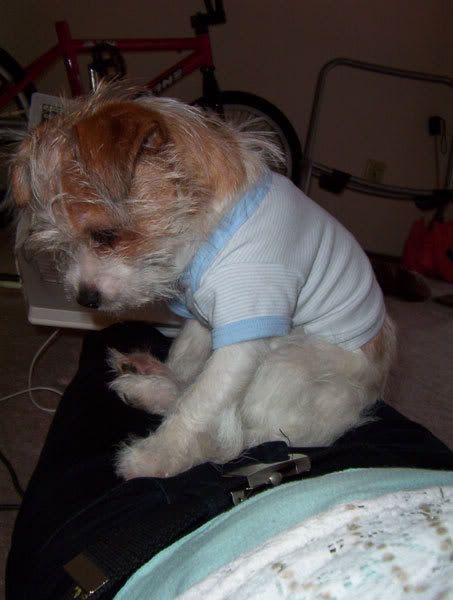 I typed up a bit more in-depth tutorial here:
http://base-aesthetic.blogspot.com/2008/02/craft-minded.html
This is my first tutorial that is sewing related. So, if there are any questions or something just doesn't make sense, please let me know! Thank you for looking.